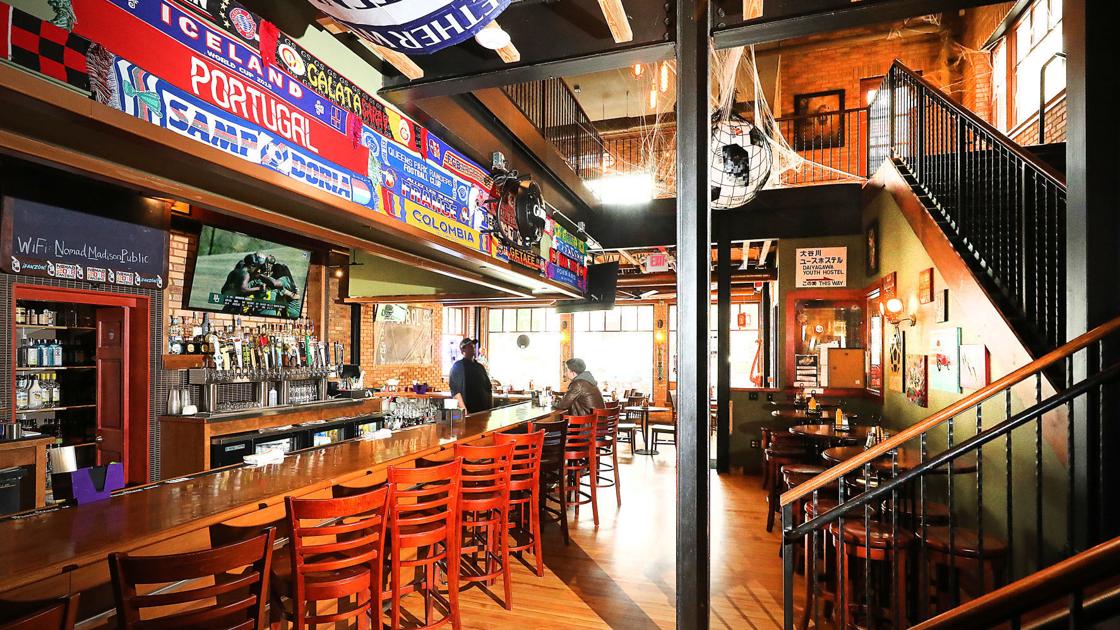 First, Nomad World Pub, 408 W. Gorham St., 608-284-9723, is one of the few places open both Christmas Eve and Christmas Day. It will be holding its "Kung Fu Christmas," a holiday tradition that began at Nomad's Milwaukee location.
"Kung Fu Christmas" was born when a bartender asked if he could work on the holiday to avoid his family.
Owner Mike Eitel said the bartender hung rubber chickens in the windows and ordered Chinese food, since Nomad doesn't have a kitchen in winter at that location.
He played "random kung fu movies on the TVs" accompanied by a "weird" music playlist, said Eitel, who opened the original Nomad in Milwaukee in 1995.
It started "very, very small" and has grown over the last five years into an actual "must-do stop for many of our regulars in a,ddition to a few new folks who stumble upon it every year," Eitel said.
In Madison, Nomad's Christmas Eve hours are from 11 a.m. until the crowds thin. An all-you-can-eat buffet will run from 5 p.m. to 8 p.m. and is $5 with a drink purchase. The bar-restaurant is open Christmas Day from 4 p.m. to close with the same buffet hours.
The cheap buffet is Nomad's "holiday gift" to its loyal customers, Eitel said, and will feature Korean popcorn chicken, egg rolls, fried rice and drunken noodles.
"If you think about it," Eitel said, "most places are closed so there are only a handful of options for all those people who, for whatever reason, do not want to or cannot make it home for the holidays or do not celebrate the holiday and would like to be out doing something cool and different. An 'orphans' Christmas' kind of thing indeed."
The following day, Dec. 26, is Boxing Day, the biggest soccer day in England, Eitel said. Nomad, known as a soccer-watching venue, will open at 6 a.m. that day for early soccer matches and its "match day breakfast menu."
Source: Thanks https://madison.com/wsj/entertainment/dining/ideas-for-eating-out-on-christmas-include-kung-fu-and/collection_47daa6f0-8581-5380-9f7a-5207fe898d66.html