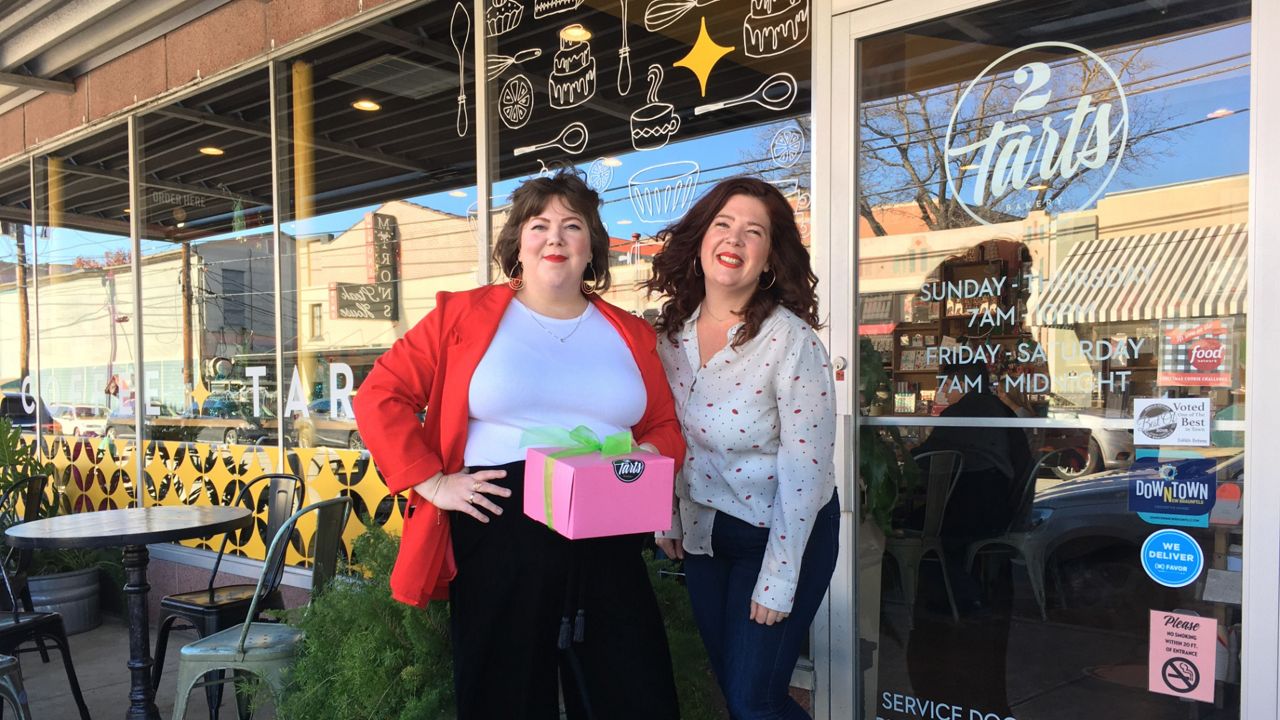 NEW BRAUNFELS — A New Braunfels bakery is getting some time in the national spotlight.
2 sisters run 2tarts Bakery

Featured on Food Network's Christmas Cookie Challenge
Bakery's sugar cookie recipe won
2tarts Bakery can be seen on the Food Network. It's a sweet victory for the family-owned bakery.
A lot has changed in the 10 years since sisters Ashley Landerman and April Weilbacher opened the bakery.
"We decided to open up a late-night dessert place, pie by-the-slice coffee shop," said Weilbacher, co-owner of 2tarts Bakery. "It was something our town really needed and there was nowhere in the community for people to hang out without booze."
Its late-night hours make the bakery an anomaly that works for the mom-and-pop shop.
"I think it's really special having a family-run business. In a lot of ways because this day and age, families don't spend enough quality time together and we get quality time 24-7," said Weilbacher.
The ladies come from a line of entrepreneurs.
"When we needed a catering van and we could no longer run it out of our personal vehicles, our mom made us print out a picture of the van we wanted and paste it all over the bakery with our logo and was our goal," said Weilbacher. "We are going to sell this many cookies because we want to get this van. So we've always been very goal driven and when you put abundance out into the universe it always comes back."
2tarts Bakery caught the eye of the Food Network through social media. The sisters took their sugar cookie recipe to the network's Christmas Cookie Challenge.
"So spoiler alert, I won my episode," said Ashley Landerman, co-owner of 2tarts Bakery.
 "We consider it an honor to represent New Braunfels because the way we run our business with love and kindness is the way we feel like New Braunfels has always treated us," said Weilbacher.
Source: Thanks https://spectrumlocalnews.com/tx/san-antonio/news/2019/12/18/new-braunfels-bakery-in-the-national-spotlight