Published by Rebecca Maness.
Vegan foods have become even more mainstream in 2019, with Beyond Burgers at Carl's Jr. and Denny's, Beyond Sausage at Dunkin', and even vegan chicken at KFC. The "Great Oat Milk Shortage" earlier in the year shows people are ditching cow's milk for plant-based milks that are better for their health, the environment, and animals. The high demand for vegan options is impossible for restaurants and food companies to ignore, and the boom of vegan food trends is only going to grow in 2020.
Below are our top predictions for 2020's vegan food trends.
Ice Cream Innovations
Eclipse Foods boldly claims that its dairy-free milk is actually creamier than cow's milk, and the rave reviews coming in from the company's first tests prove that it's hit the mark. Eclipse's ice cream base is made from corn, potato, cassava, oats, canola oil, cane sugar, and water, and you can try it at Humphry Slocombe in San Francisco, OddFellows in New York, and Equinox Restaurant in D.C. Eclipse hopes to expand to new locations soon, and other products such as sour cream and cheese are in development.
Eco-Friendly Packaging
Oui by Yoplait, Culina, and No Evil Foods have set the standard for eco-friendly packaging, and we predict that other vegan food companies will follow. Going vegan is already the best thing that you can do for the environment on an individual scale, so it's even better that companies are considering the kind of impact that their packaging has as well. Yogurt giant Yoplait offers its dairy-free coconut yogurt in reusable glass jars, No Evil Foods' packaging is compostable and made with plant-based inks and adhesives, and women-owned company Culina sells its yogurt in terra-cotta clay pots, so you can reuse or repurpose them to hold plants or organize your office supplies.
The Vegan Fast-Food Wave
In 2019 alone, PETA's work to get more vegan options in fast-food restaurants had a huge impact on the industry. After talks with PETA, Del Taco, Carl's Jr., Dunkin', Subway, Hardee's, and Denny's all offer Beyond Meat options, and Baskin-Robbins now has three vegan ice cream flavors. Plus, 20 years of PETA protests led to KFC's first Beyond Chicken test, which was a massive success. We're sure that the vegan fast-food craze won't end there, so what's next? We think that viral sensations vegan chicken and vegan doughnuts are sure to start popping up on fast-food menus.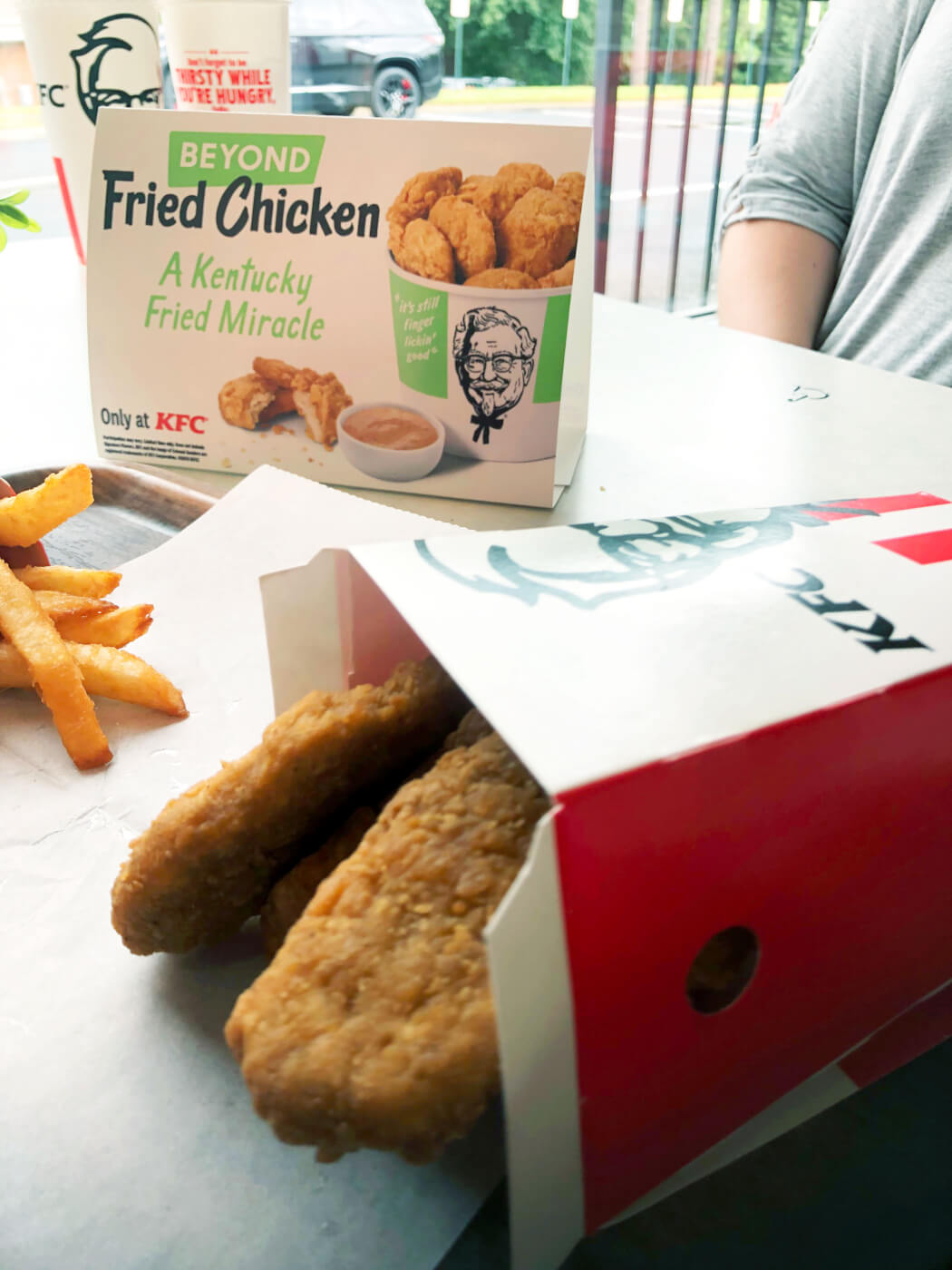 Plant-Based Jerky
Vegan jerky is already all the rage, and more companies are coming out with new products all the time. How about kelp jerky? Shiitake mushroom? These brands have you covered:
Unusual Seed and Nut Butters
Peanut and almond butters are already vegan pantry staples, but watermelon, hemp, and pumpkin seed butters are starting to gain traction, too. Seeds are allergy-friendly and full of essential nutrients such as zinc, magnesium, and omega-3 fatty acids. Look for these seed and nut butters in 2020:
Banana Blossom
A common ingredient in Southeast Asian cuisine, the flaky texture of the banana blossom makes it perfect for vegan fish recipes. Banana blossom fish and chips can already be found at a number of vegan establishments, but the versatile flower is sure to make its way into other dishes, such as curries and salads. You can find canned banana blossom at most Asian grocery stores.
Japanese Soufflé Pancakes
Fluffy's NYC, a regular vendor at Smorgasburg food market in New York, is bringing fluffy Japanese pancakes into the vegan world with several rotating vegan flavors which have included Oreo Lovers, Blueberry Cheesecake, and Pineapple Coconut Brulee. We predict that these Instagram-worthy beauties will be 2020's next trendy vegan dessert.
Convenience Meals
Companies are meeting the demand for more on-the-go options for those of us with busy lifestyles. Whether you need a quick lunch option or you just don't feel like cooking dinner, here are some great options for quick, animal-friendly meals: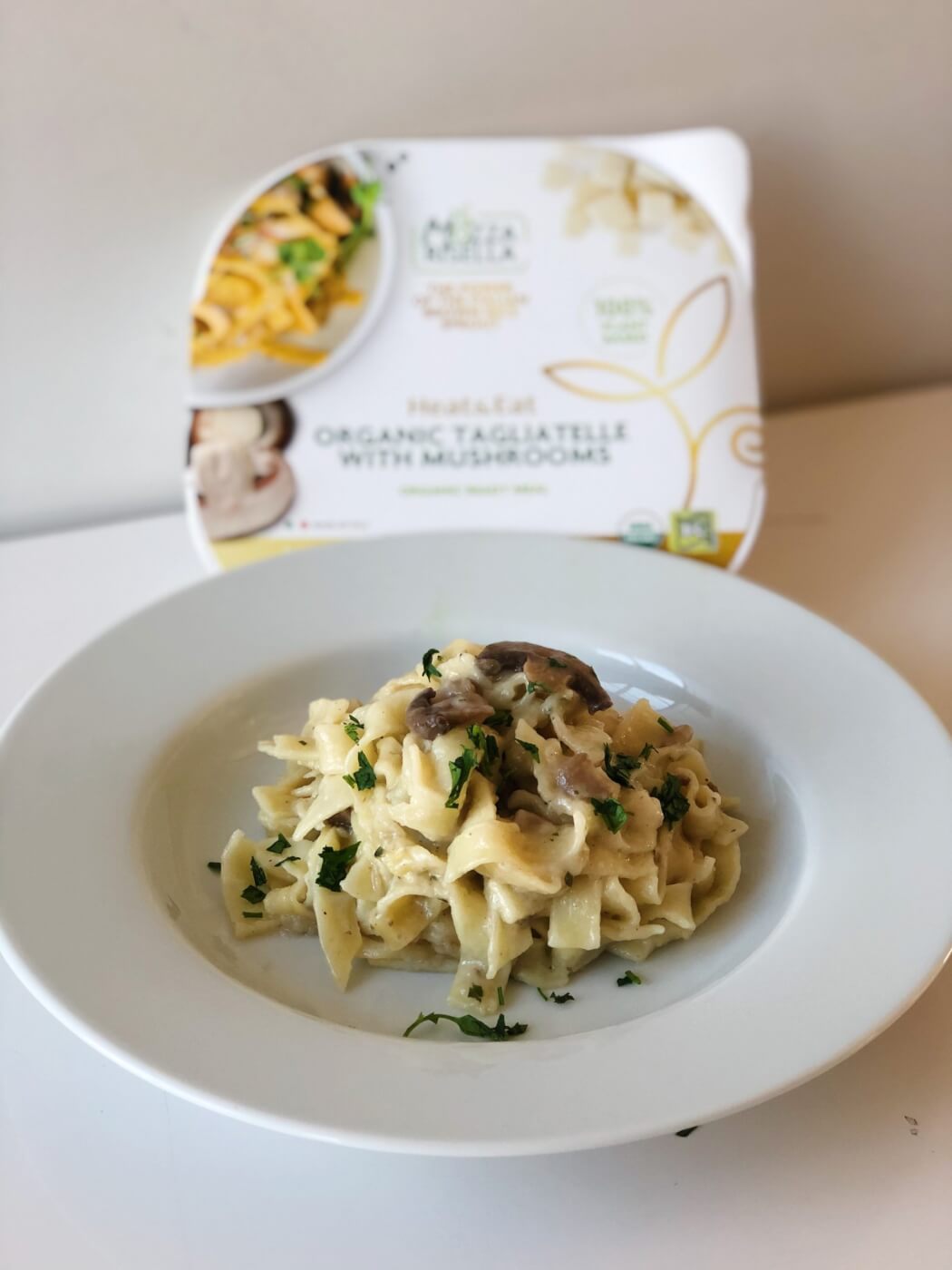 Shrubs (Drinking Vinegars)
Shrubs, also known as drinking vinegars, are refreshing syrups made from fresh fruit, sugar, and vinegar. The sweet and tangy concoctions are great for gut health and delicious when mixed with sparkling water or added to a cocktail. It's super-easy to make your own, but you can also find store-bought versions from INNA, McClary Bros., and others. Look out for more brands and restaurants bringing this centuries-old beverage back in 2020.
Ruby Lattes
Ruby lattes get their tint from powdered or juiced beets, which are packed with essential vitamins and minerals such as folate, potassium, iron, and vitamin C. Beets are even thought to help lower blood pressure and increase exercise endurance. Their natural sweetness pairs well with warmed oat milk for an earthy, warming drink.
---
New Decade, New You—Go Vegan Today
With these exciting vegan food trends and more, there's no better time than right now to pledge to go vegan. Be sure to check out our helpful resources for how to make the transition, connect with one of PETA's Vegan Mentors, and order your free vegan starter kit!
Order Your Free Vegan Starter Kit
Source: Thanks https://www.peta.org/living/food/plant-based-vegan-food-trends-2020/