What is it that makes eating in the hills such a gratifying affair? Even something as uninspiring as a hot bowl of soupy noodles or anda parantha at a teashop works up the appetite instantly. Go more local and a simple lunch of some homegrown greens, a freshly ground chutney of the day served with buckwheat chapatis feels like a spread! Could it be the cold? Experts agree that the urge to binge on food at the first hint of chilly weather may be deeply ingrained in our biological makeup. Also consuming calories serves to warm the body up, as essentially you are adding energy to your system. Hence the concept of 'winter appetite'. We have grown up telling ourselves that winter is the season for rich, hearty, carb and calorie-laden food. But, perhaps, it is time we tweaked our winter pantry and introduced some healthy staples.
Look no further than the mountains, we'd suggest. Not only is the food best suited for the cold season for obvious reasons — think Himachali Sidu stuffed with walnuts, ghee and chillies — it is extremely healthy in a variety of ways. Be it the grains, the pulses, the oils or the meat preparations, most dishes are meant to protect you from the chills. "Items like gehat ki dal, ramdana, bhatt, jharangi urad, pahadi palak, jimbu, walnuts, grapefruit, sesame seeds are used extensively in Uttarakhand during winter because these foods are warming in nature," shares cuisine and nutrition consultant Sangeeta Khanna. While Uttarakhandi cuisine is dominated by pulses and vegetables, Himachal Pradesh boasts of a huge repertoire of meat specialities. As winter sets in, homes in Himachal are bathed in the scent of khatti meat. This preparation, along with black lentils, greens, and rice makes for a hearty meal that helps fight the bone-chilling Himachali winter.
Chef Udit Maheshwari who uses a lot of mountain goodness in his recipes, feels that, "The awareness about food from the hills is still low in the cities. Only now items like bhatt, madua, kootu, jakhia and hemp are gaining the attention of people who love organic fare." A modern-day superfood, hemp has actually been around for the longest time in the form of the Pahari bhaang chutney. "In the mountains people roast hemp seeds and make a chutney with it. Also, roasted hemp seeds powder is mixed with herbs and salt and used with cucumbers and oranges to make salads. Please remember that hemp seeds available in the Uttarakhand mountains is different from hulled hemp seeds you see in the western world so their uses are quite different," advises Khanna. Similarly apricot oil — a sought-after ingredient for beauty products today — is the traditional chuli ka tel that every mother gives her newborn in Himachal to keep warm in winter. In remote villages, apricot oil is used for cooking, religious, cosmetic and medicinal purposes. How about familiarising yourself with the following mountain staples this winter?

As winter comes, women in Himachali villages huddle together and make galgal pickle under the sun. Rich in vitamin C, galgal ka khatta helps build immunity against cold and cough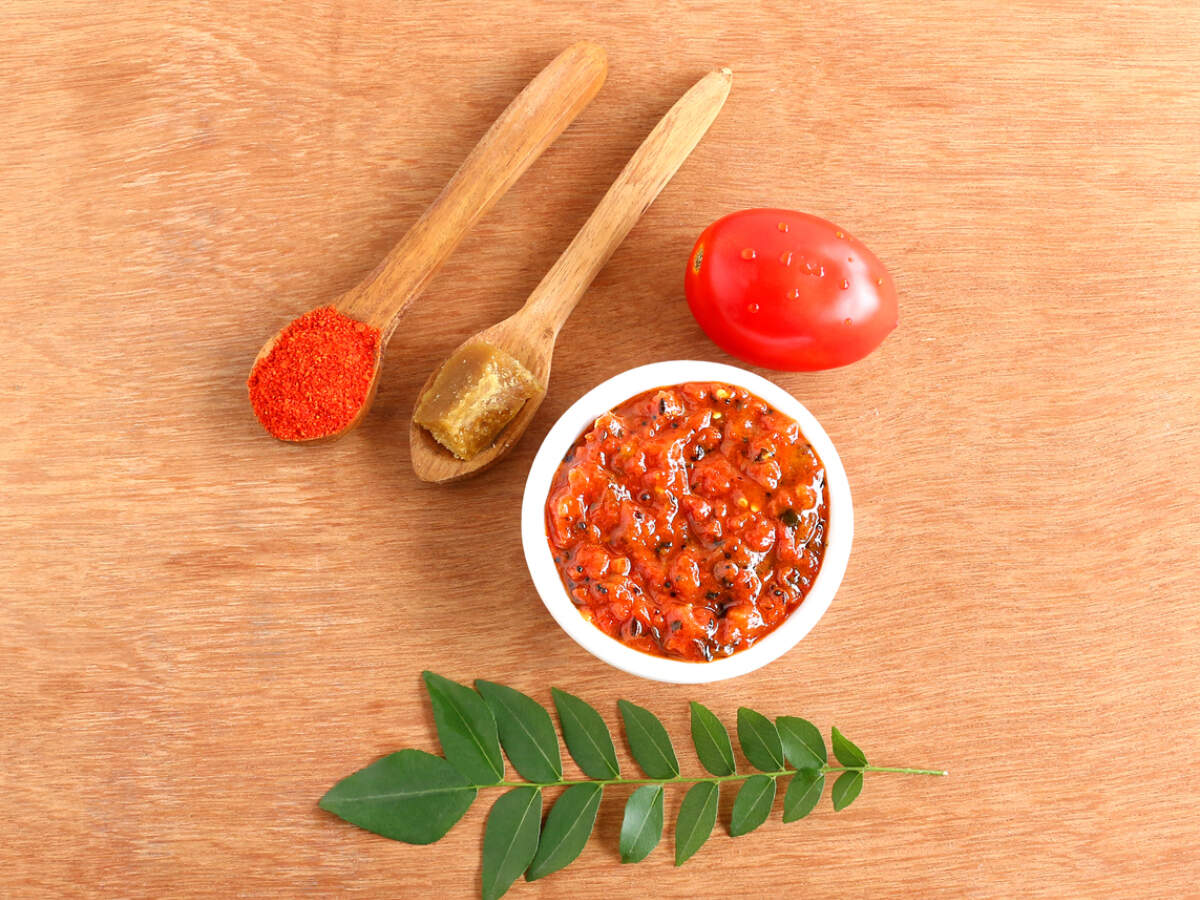 TOMATO AND TIMUR CHUTNEY

Ingredients: Tomatoes: 4 large; sesame seeds: 1/2 cup; soybean seeds: 1/2 cup; cumin seeds: 1 tsp; red chilli: 5 dried; turmeric powder: 1 tsp; cumin powder: 1 tsp; salt: 2 tsp; garlic ginger paste: 1/2 tsp; timur: 1 tsp; oil: 2 tbsp.

Method: Dry roast soyabean, sesame and timur separately. Let it cool. Remove the shells of the soybean seeds and grind it with the sesame seeds. Temper hot oil with red chilli and cumin seeds. Add ginger-garlic paste. Chop tomatoes and saute in oil till pulpy. Add turmeric powder, cumin powder and salt. Grind tomato pulp in grinder with soybean and sesame. Drizzle in hot water while grinding. Boil till you reach desired consistency. Add lemon juice, to taste. — Chef Udit Maheshwari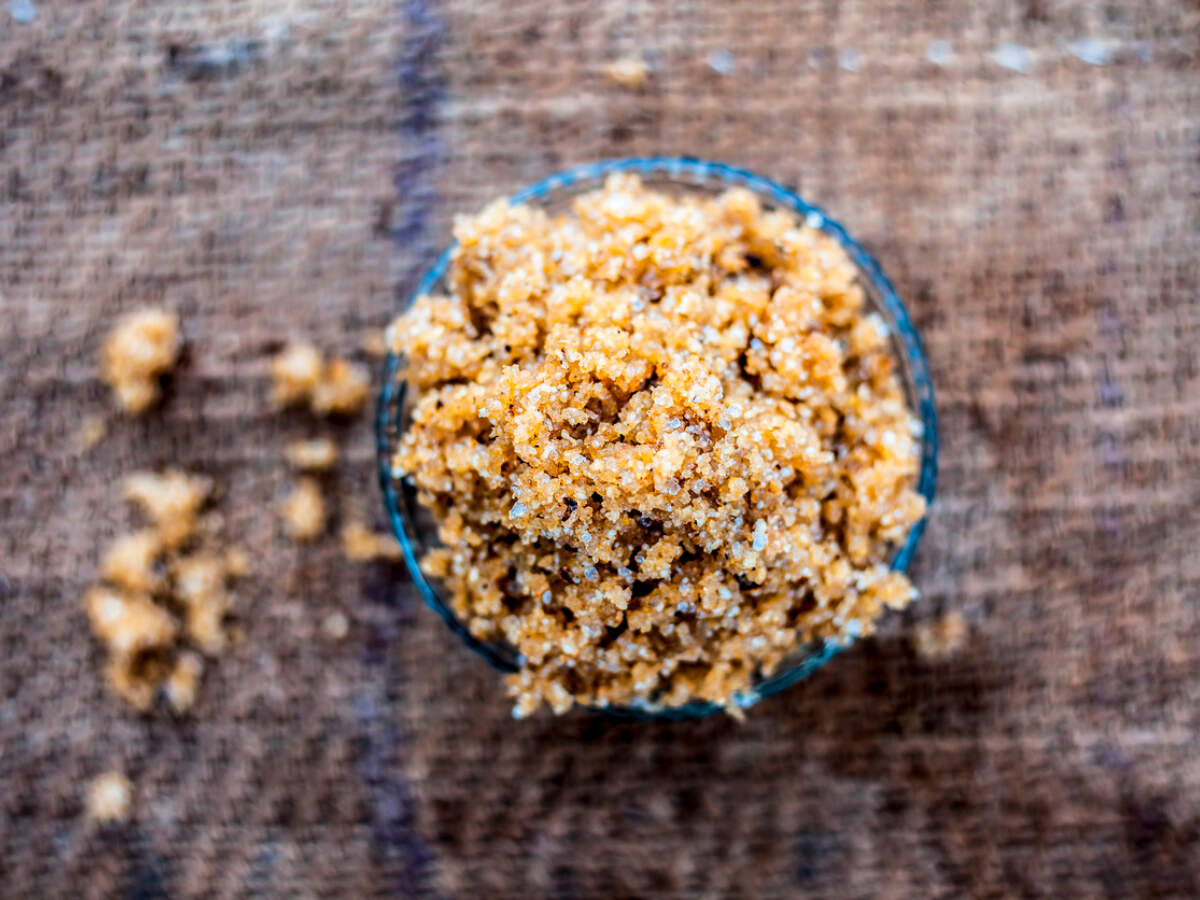 Bhatt: Kumaoni black bean, cooked like a dal. Its nutty flavour is delicious. Serve it with some Himachali red rice and it's a perfect winter lunch.

Buckwheat: Don't wait for Navratri to knead some buckwheat dough. Give your kids some sweet or savoury crepes with a stuffing of cheese and spinach. It's a great source of proteins, fibre and complex carbohydrates.

Jakhia: An underrated seed, it is great for digestion. Use it instead of jeera. Dried rhododendron flower or buransh: A hot rhododendron tea in winter is perfect as a night cap. It has anti-inflammatory powers and is good for curing aches and pains.

Himachali Red Rice: A lesser known but more delicious version of the Kerala red matta rice.

Timur: Also known as Sichuan pepper, the branches of the tree are often used as a toothbrush by people in the hills. It is said to relieve toothache.

Madua/Ragi: Of all the cereals and millets, madua is said to contain the highest amount of calcium. It is good for people with gluten-intolerance.
Source: Thanks https://timesofindia.indiatimes.com/life-style/food-news/food-to-warm-the-heart/articleshow/72903820.cms