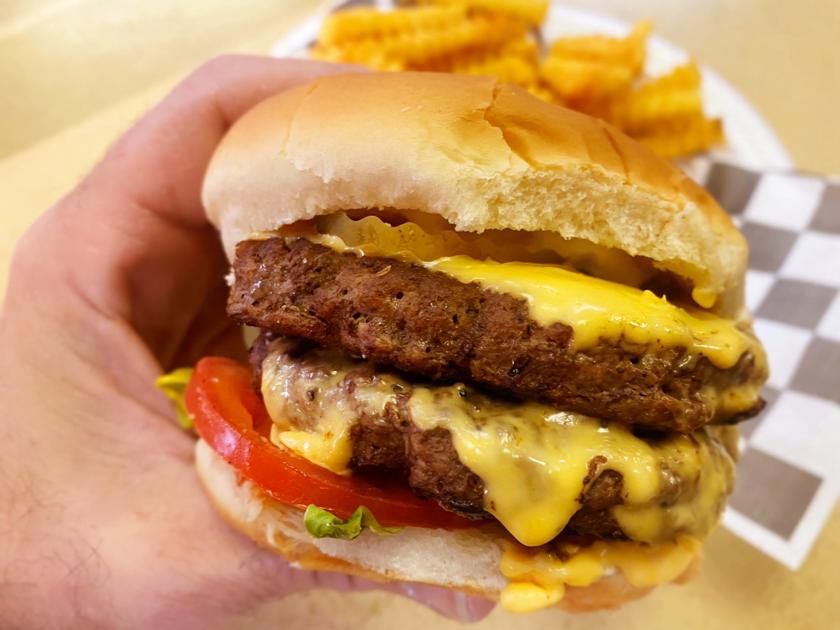 EDITOR'S NOTE: Dorsey resident and foodie Jeff Jones has been chronicling his experiences at local eateries on his blog, "Eating Out with Jeff Jones," since 2015. Occasionally, Jones likes to share some of his thoughts on local restaurants with the readers of The Itawamba County Times. He can be found every day at eatingoutwithjeffjones.com or on Facebook at facebook.com/eatingoutwithjeffjones.
Where'd I eat: Club 3SIX3 @ 250 Lallar Circle, Mantachie
What'd I eat: Dough burger, cheese burger, fried pickles, fries
Back in the day, in a galaxy far, far, away (at least, seems that way at my age) I'd frequently meet with friends after school for a game of pool or foosball and a bite to eat. Ah, those were good times.
Although my fond memories are of a distance past, the folks at Club 3SIX3 in Mantachie decided to recreate the fun atmosphere and favorite foods for a new generation to enjoy. Their menu has plenty of choices to choose from, including burgers, chicken, steak, salads, cold plates, barbecue, loaded taters, and more. But a couple of my faves are the fried pickles and their old fashion dough burger.
For my first visit, I ordered fries, pickles, a cheeseburger and a dough burger.
The dough burger is prepared with Angus beef, a mixture of "mom's" special seasonings, and your choice of toppings. Of course, in my opinion, you gotta go with the traditional mustard, pickle, and onion. So good!
Their burgers are also prepared with real Angus beef and your choice of toppings to make it your own. You can go with a single with minimal additions or trick it out with double patties, cheese and a few veggies for good measure.
Club 3SIX3 not only provides some fine eats, but also a well-equipped game room and party room. When you enter the building, you'll first notice several dining tables and corner lounging area lined with pillows and TVs for extra entertainment while enjoying a meal.
Venture further inside and you'll pass a dedicated party room for birthdays and special occasions, then a huge game room with all the classics. There are activities ranging from pool, foosball, ping pong and table hockey, to board games available for all ages to enjoy. Club 3SIX3 also found some funky cool seating for a laid back lounging experience. For only $5, you can play unlimited games. Come on Sunday, and they're free.
Club 3SIX3 is a hidden gem that brings back fond memories for us older folks, while making new ones for the younger generation. It's a place where good times, good food, and good vibes are always on the menu. See y'all there!
Source: Thanks https://www.djournal.com/itawamba/eating-out-with-jeff-jones-club-six-is-about-good/article_37157d8c-e41b-5ba3-be8c-1c169a7228b0.html