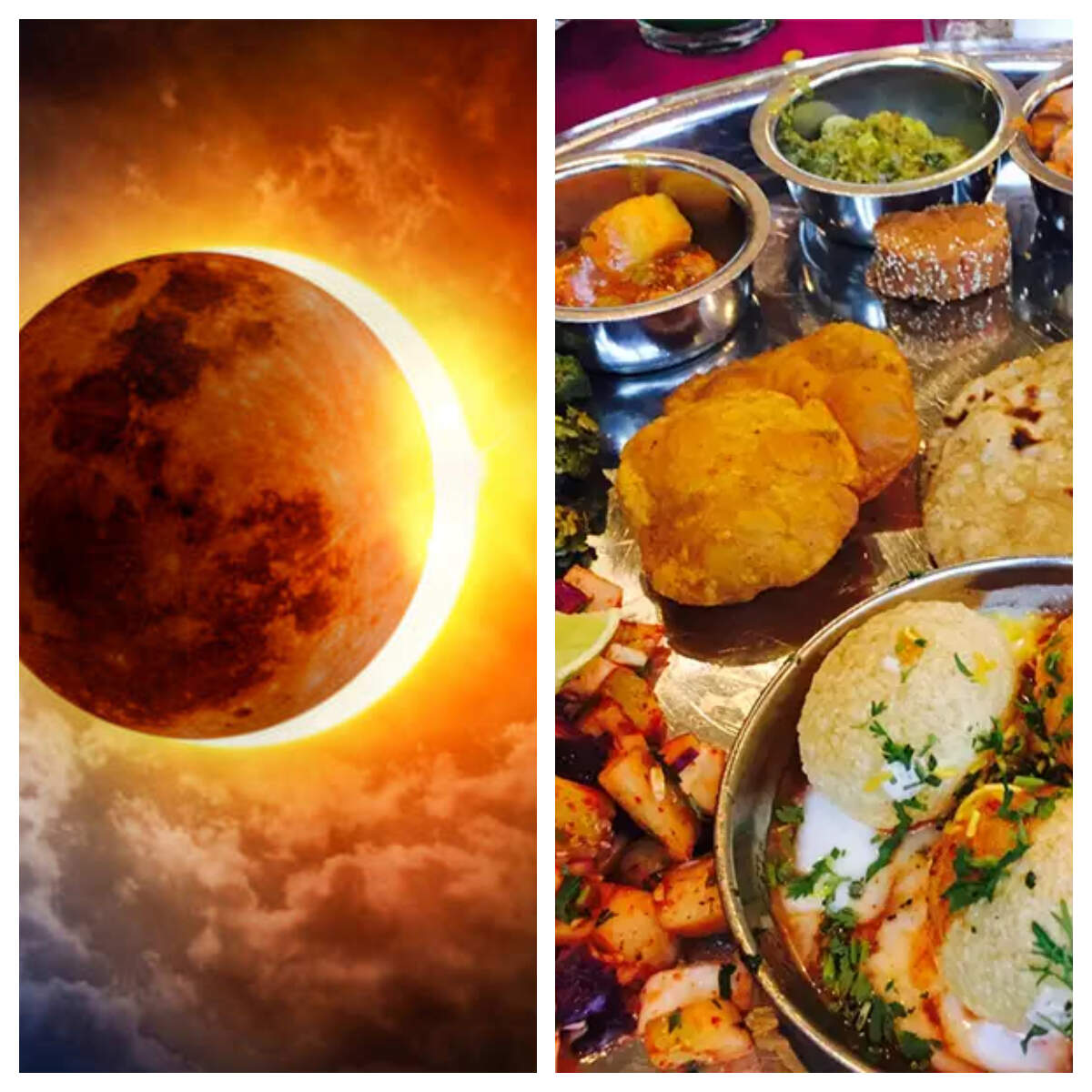 When it comes to Solar Eclipse (Surya Grahan) it is always suggested that one should avoid food during the period. Today, as we witnessed 2019's last solar eclipse, the same rule applies for the period that stated at 8 in the morning and ended at 1:36 pm. Have a look at the reasons why one should avoid food during this period.
Duly mentioned in scriptures
In case you think that avoiding food during an eclipse is a belief that people follow blindly, you are going wrong. It is duly mentioned in the scriptures that graham period is unlucky and one should avoid eating food, as it leads to many diseases. In the holy Skanda Purana, it is mentioned that those who even serve food during this period, they suffer bad health afterwards.
Is it bad for health?
While the debate regarding eating during an eclipse is bad or not is endless, the medical science and even Indian mythology say that one should avoid food during the eclipse. As a preventive measure, it is suggested to add tulsi leaves to protect the food from dangerous bacteria.

Harmful effects of eating during Grahan

When the moon, comes between sun and earth, it releases radiations which are not good for the human body. These radiations badly affect the food and give birth to bacteria, which when consumed may cause disorder and lead to different diseases too. If experts are to be believed, these radiations are so powerful that they may after-effects in the next birth too.


Causes indigestion

It is believed that the rays of solar eclipse can affect cooked food, which when consumed during the eclipse period may cause indigestion and stomach upset as well. A few researchers have accepted the fact that eating during the eclipse period causes indigestion.
The tradition of keeping tulsi leaves in cooked food pots

If you have large amounts of cooked food and you do not want to waste it, add a few tulsi leaves in it before the grahan begins. Tulsi has anti- bacterial properties that prevents the growth of bacteria.
Source: Thanks https://timesofindia.indiatimes.com/life-style/food-news/why-we-must-avoid-eating-food-during-surya-grahan/articleshow/72979258.cms