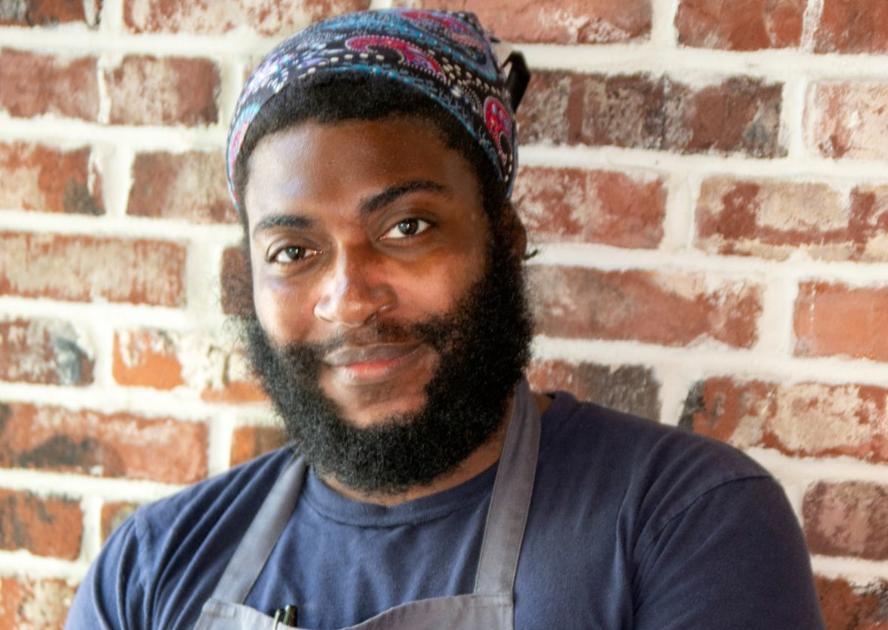 Citing a perceived lack of appreciation for himself and fellow employees, Sorghum & Salt's head chef on Saturday resigned from the downtown Charleston restaurant.
Christian Hunter, who first joined the kitchen team in March 2018, announced his departure via an Instagram post. In the post, he apologized to customers and explained he no longer felt obliged to prop up a restaurant owned by "someone…who doesn't respect our craft, our effort and genuine love for the business."
Sorghum & Salt owner Tres Jackson was not immediately available for comment. A publicist for the restaurant said he would issue a statement in the coming week.
At press time, it was not clear whether the restaurant would open for service on Saturday night.
"I'm loyal enough that we were holding on through New Year's Eve," Hunter said when reached by phone, referring to a pair of other employees who had already announced their intentions to leave. "But when it's more of the same, that's enough."
Front of house manager Joe Vidal confirmed he resigned immediately after learning of Hunter's decision, saying, "Christian was the linchpin. Christian is a fantastic chef, and I would work anywhere he wants to be."
According to Hunter, "the last straw" involved his sous chef arriving on Saturday morning to find the restaurant unlocked and in "unsightly" condition. "I saw the scene, and it was not pretty," says Hunter, who alleges that Jackson was the last to leave the building on Friday night.
Reached by phone on Saturday evening, sous chef Alan Burgmayer asked to postpone an interview about the incident because he was dealing with an unrelated personal matter. 
Jackson operated a restaurant in Alabama for 13 years before relocating to Charleston to open another farm-to-table enterprise in the former Two Boroughs Larder. When he launched Sorghum & Salt in 2017, he told The Post and Courier that "staying relevant and progressive is really the goal."
But Hunter claims Jackson didn't always honor the culinary philosophies which the restaurant promoted.
"For example, the beet creameux is something he hangs his hat on," Hunter says of Jackson's signature root vegetable-and-espresso dish. "But beets aren't in season year round, so at some point, that dessert has got to disappear. But somehow, it was hanging around. If we're going to be farm-to-table, I want to be legit about it. That's important to me."
Hunter says he didn't think Sorghum & Salt would ever make him rich or famous, particularly since he was earning $9 an hour when he quit. Still, he admits he was disappointed that he and his co-workers weren't credited publicly for their contributions to the restaurant's financial stability and growing popularity.
For Hunter, one galling episode occurred during Charleston Wine + Food, when Jackson allegedly stepped out of the kitchen at the end of a dinner to receive the crowd's applause. According to Hunter, Jackson didn't mention Hunter's names in his remarks.
"Most of the things on the menu were mine and he takes credit," Hunter says. "And people are accepting of that because I don't look like your typical downtown Charleston chef."
When Hunter in July was promoted to chef de cuisine, the restaurant touted Hunter's African-American heritage.
"There are very few chefs of color leading Charleston kitchens, particularly outside of the Lowcountry cuisine world, so…his insight is valuable and should be celebrated," a publicist wrote in an e-mail message announcing his new appointment.
Later in the year, Hunter was named chef, according to a message sent by the same publicist in October.
"There was a lack of leadership, and I saw a lot of places where there could be more control," Hunter says, adding that he instituted daily meetings and started calculating food costs. "What I cared about was making the business viable and using hyperlocal products."
Ultimately, though, Hunter says he didn't feel he could achieve his goals so long as he and Jackson didn't share the same set of values.
"I love the idea of Sorghum & Salt," he says. "I really do. You can't put that kind of work in if you don't care."
Source: Thanks https://www.postandcourier.com/blog/raskin_around/chef-of-downtown-charleston-restaurant-quits-alleging-owner-undervalued-his/article_fb234674-29b6-11ea-a3df-af9f68a73874.html