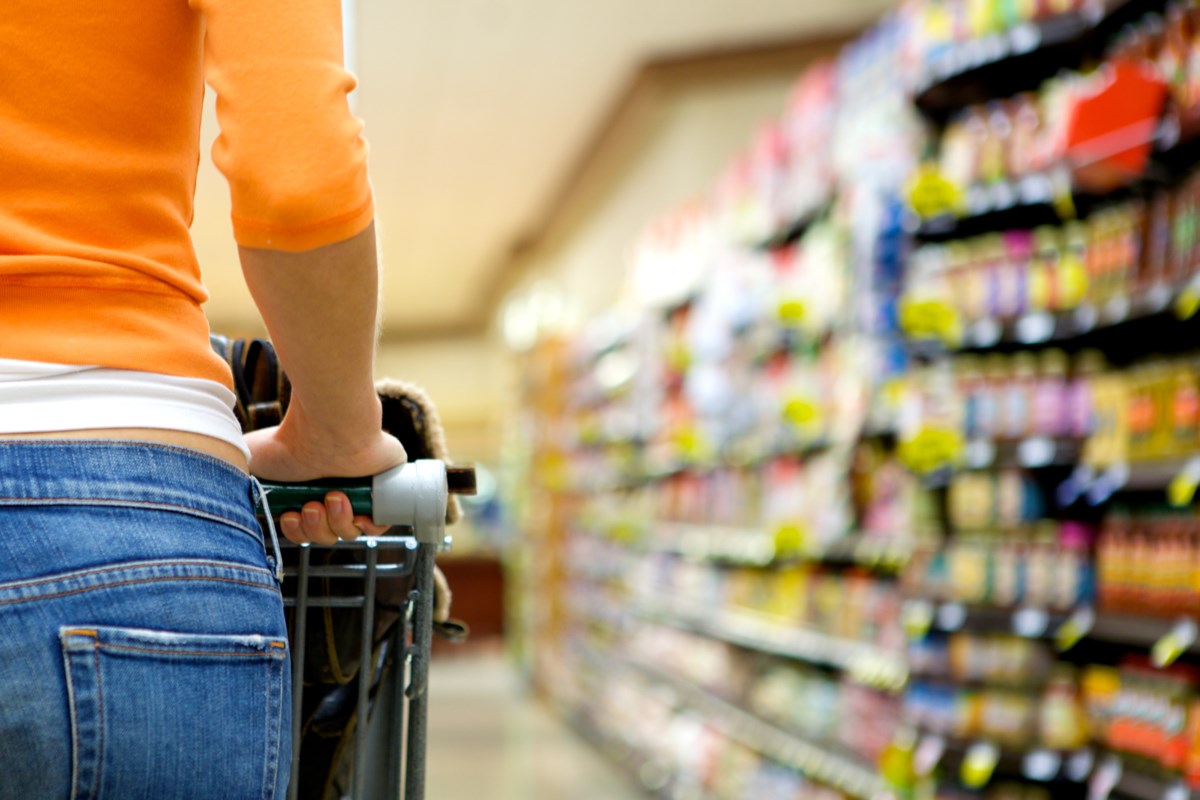 With a new year ahead, what food trends can residents expect to see in Waterloo Region for 2020?
Dr. Sylvain Charlebois, Professor of Food Distribution and Policy with the faculty of Management and Agriculture of Dalhousie University says a lot of factors will influence what we put on our plates, including food prices.
"In the last ten years, food prices have gone up significantly." says Charlebois on the Kitchener Today with Brian Bourke, "The average household used to spend nine per cent of its budget on food and now spending that's over 9 per cent."
"That's why we're talking more about food now than a decade ago. It's all about social economics."
Charlebois says the rising cost of groceries is also being influenced by foreign purchasing power, including China's interest in Canadian pork and beef.
"China's buying everything. It has 1.4 billion people to feed and it's dealing with the African swine fever, which is destroying its hog herds everywhere." says Charlebois.
"So that's why China changed its mind and started buying Canadian beef and pork again. They need it."
With foreign interest rising in the local meat industry, Charlebois says the opposite is happening with Canadians as more and more citizens are consuming plant-based proteins.
"In 2019, we estimated that meat sales have gone down a 165 million dollars coast to coast, " he says, "And that amount of money is slowly being transferred to other analogs or sectors, including plant-based protein."
"Canadians are still eating meat, but they're eating less of it."
According to Charlebois, tofu, a soy-based product that offers protein, saw a 25 per cent increase in sales the year prior.
Last year consumers saw a rise in meat-alternatives, like Beyond Meat products, that promised to look and taste like the 'real thing'.
However, Charlebois says at some point, he hopes that more plant-based products will have their own unique flavours.
"The Beyond Meat product had 27 different ingredients; wasn't overly healthy; wasn't overly natural; very processed. " he says, "But now, we're expecting several new companies, new startups, coming out with a healthier product, a plant-based product that has its own distinct flavour."
"If you want something that looks like beef and tastes like beef, then people will buy beef." says Charlebois, "People are looking for different options when it comes to protein."
"So that's why I think the new products are coming on stream are going to be a little bit better, including Beyond Meat." he says, "Beyond Meat itself is changing its formula."
Besides more options for alternative proteins, residents can expect more apps for food delivery services and the rise of 'groceraunts.'
Charlebois says while many people make it a New Year's resolution to cook more, demanding schedules and the convenience of pre-made meals make it a tough resolution to follow through with.
"We're too busy, we don't have time and lot of us just don't know how to cook." says Charlebois, "60 per cent of Canadians who get a cookbook for Christmas will re-gift it."
He says residents can also expect more local grocery stores mixing elements of the restaurant business as to-go meals expand.
"The food and retail with the 'groceraunt' phenomenon, with more and more grocers and restaurants offering healthy options to the on-the-go Canadian. That's another trend that will only continue into the new year." says Charlebois.
Don't forget about food delivery apps too, says Charlesbois.
"Apps that deliver to your home so you can eat out, in, will also grow." he says, "It's 250 million dollar sector now and it's probably going to reach $350 million dollars by the end of this year."
When asked about casual dining and fine dining, Charlebois says they're feeling the pressure to adapt.
"You're either seeing restaurants that are specializing, highly specializing in sustainable foods– in fusion foods– and they are doing really well." says Charlebois, "Restaurants in your region [Waterloo Region] are fantastic and they don't look like they're going to be closing anytime soon."
With these adaptations in the food industry, Charlesbois says a new trend he's seeing in major cities across Canada is food halls.
According to Charlesbois, Toronto is seeing success with their food hall called 'Eataly,' and he says he wouldn't be surprised if a food hall opens up in Kitchener-Waterloo.
"Food halls are like food courts, but with better food." says Charlesbois, "Instead of franchises, you're going to see independent food service providers."
When it comes to these new trends, Charelsbois says one of the drivers of these changes is the experience.
"They're getting more popular because customization is key and the food industry is adapting."
 
Source: Thanks https://www.kitchenertoday.com/local-news/expert-on-food-policy-looks-at-2020-food-trends-to-sink-your-teeth-into-1999124