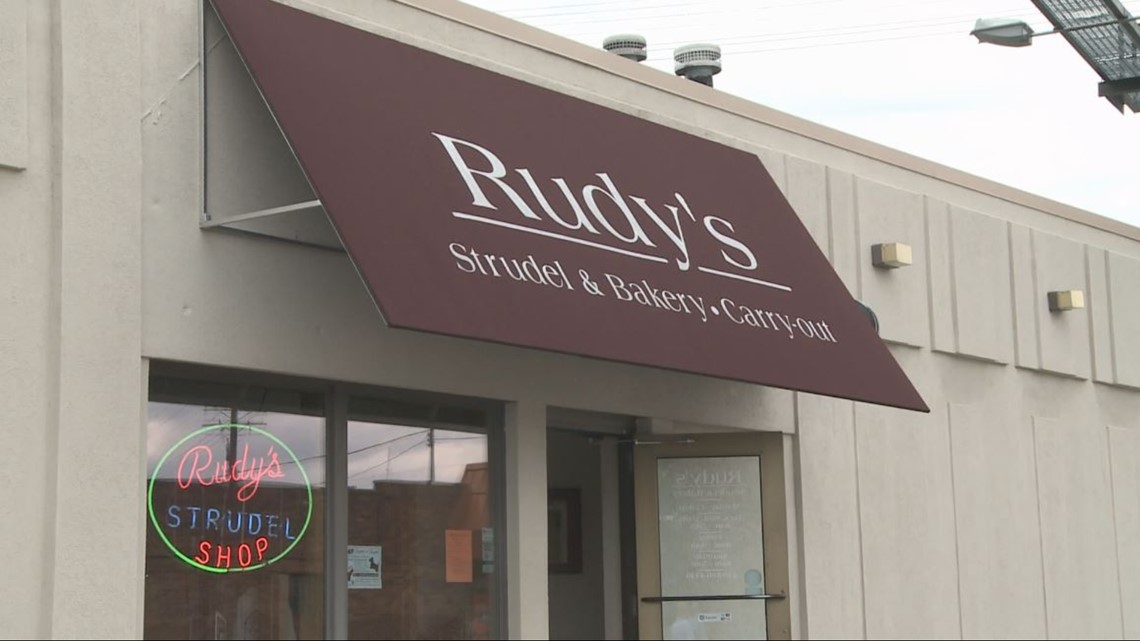 PARMA, Ohio — Fat Tuesday is fast-approaching and Rudy's Strudel and Bakery is already preparing for all the fun.
The bakery, known for producing pounds of paczki, announced its plans for Paczki Day, which falls on Fat Tuesday, Feb. 25 this year.
Rudy's Paczki Day party will feature more than 30 paczki flavors, both sweet and savory. Among them is the bakery's newest flavor, called "PARMA-KASH": a chicken paprikash stew paczki. 
Paczki Day will kick off at 5 a.m. Feb. 25 with a balloon drop. A live polka band will perform at the bakery at 11 a.m. while polka instructors will teach patrons the dance. 
The bakery says there will also be beer from Brick and Barrel, mimosas from The Little Birdie Nine West, the Tea Lab, ice cream from Sweet Moses, pierogi food trucks, raffles, contests and more. 
Find Rudy's Strudel and Bakery at 5580 Ridge Road in Parma.
RELATED: Cleveland's Banter makes Food Network's 'Best Sandwiches in America' list
RELATED: Update: Cleveland Restaurant Week will remain in March this year
Source: Thanks https://www.wkyc.com/article/life/food/rudys-bakery-paczki-day-2020/95-1f967ade-104b-4318-baed-1259dade4365