There's a brand-new contest in the food industry, and guess who won?! Local chef Roderick LeDesma of PY Steakhouse at Casino del Sol was just named the best chef in Arizona, beating out chefs from Phoenix and beyond.
The inaugural contest was put on by a company called Industry, a recruiting firm that works directly with the hospitality industry to staff kitchens and more. The company received 3,000 nominations from chefs and restaurant insiders, and narrowed their choices down to 250 finalists. Roderick rose to the top after a weeklong voting process that was open to the public. See the winners of every state here.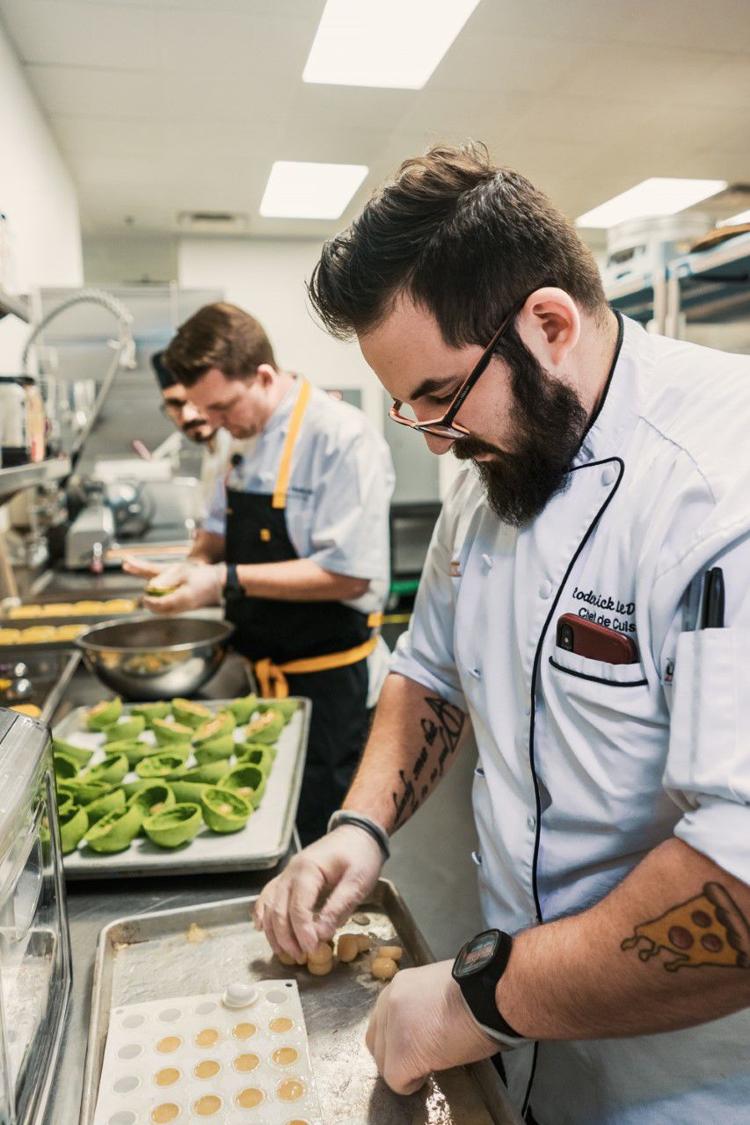 The 30-year-old chef de cuisine heard early on that friends and other chefs were nominating him for the contest. When he made the finals, he posted a picture of him in his chef's uniform holding a giant New Zealand tilefish on Facebook, encouraging people to vote for him. 
"I was excited," he says about the win. "There isn't such a thing as a 'best chef,' it's all subjective. But it's still very cool that people thought of me to nominate me, and a ton of people were sharing it. It felt very cool that there was that much support."
Roderick came to Tucson from Gilbert in 2009 to attend The University of Arizona, but always knew he wanted to be a chef and decided to drop out of school after he watched the movie "Ratatouille." After graduating with a culinary degree from The Art Institute of Tucson, he went on to work directly with James Beard Award-winning chef Melissa Kelly of Primo. He moved over to PY Steakhouse at the casino in 2017 and is now the restaurant's head chef. (Ryan Clark now oversees dining operations for the whole casino.) 
"I'm really trying to push and try to do stuff that is close as I can do to Michelin level," Roderick says. "I do things cleanly and neatly … Everything on the plate should serve a purpose. It should taste really good, the technique should be correct, and I think plating is really important."
The young chef's culinary skills have gained him a lot of credibility among Tucson's food community, especially after he won the local chefs' contest Knife Fight in 2018. At PY he's known for preparing colorful, artistically-inspired dishes. But his signature is still the Brussels sprouts with pork belly pastrami, butterscotch and Marcona almonds. 
The contest doesn't come with a cash prize, but for Roderick it's all about recognition. 
"I hope it garners some curiosity and it brings more people in here, because the casino is a little bit of a drive," he says. "(Industry) was trying to give some chefs the spotlight, or put some chefs out there to be seen."
Source: Thanks https://tucson.com/thisistucson/eat/this-tucson-chef-was-named-the-best-in-arizona-by/article_f8df8d0c-33e6-11ea-a009-0bfbe67ae706.html