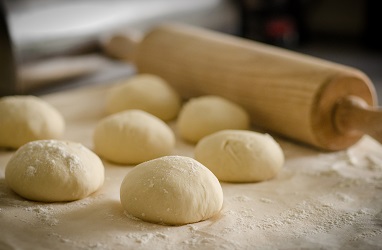 For the first time in nearly 50 years, Lake View residents will have access to a full-service bakery with the opening of Dorothy Jane's Bakery over the weekend. According to the owners, Bill and Emily Bogue, they served just coffee and donuts on Saturday morning and sold out of baked goods in less than three hours. Emily says the soft opening was the culmination of more than 18 months of hard work, which started with purchasing the property at 420 North Main Street.
Prior to moving into their new building, the Bogues ran the bakery out of their home, but the business grew to the point where it was no longer practical. They were undertaking the arduous process of renovating the unused building when they were contacted by city staff regarding an economic development program that may apply to them. Administrator, Scott Peterson, says the city council finalized their contract earlier this month.
In addition to offering a full selection of freshly baked goods, which has not been available in Lake View since 1967 according to Emily, they have also included aspects of the community's history into their business. Nearly all the recipes they use come straight from the Bogue family cookbook, and their display case dates to the beginning of the 20th century. Emily says they are also planning to incorporate furnishings from a popular local restaurant no longer in business.
Dorothy Jane's Bakery is currently operating under winter hours and will be open from 6 a.m. to 12 p.m. Wednesday through Sunday. Emily says those hours will be extended as the weather turns warmer.
Source: Thanks https://www.1380kcim.com/news/2020/lake-view-residents-will-have-access-to-full-service-bakery-for-the-first-time-in-50-years-with-opening-of-dorothy-janes/