Angela Allen tears up talking about the Log Cabin Bakery that her grandmother and aunt ran for years. 
In May, Evangeline died after battling breast cancer and leukemia. Feeling her grandmother's absence during the holiday season, Allen felt it was time to revitalize the bakery.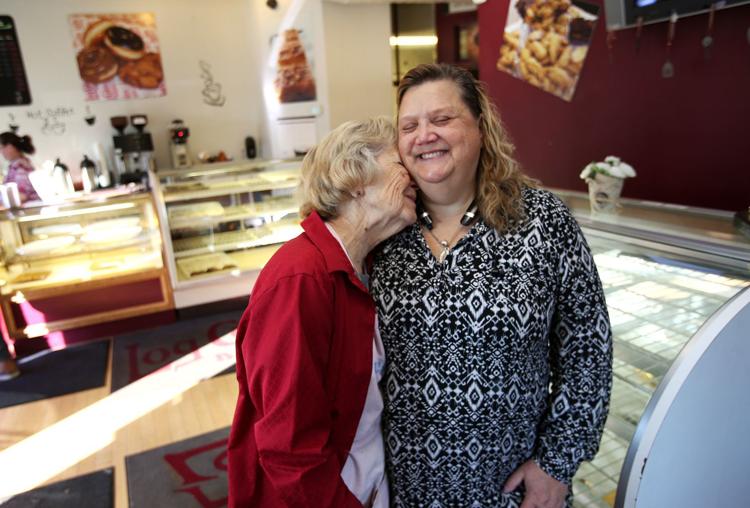 Allen is opening Miss GiGi's Sweets at 2401 Second Ave. N, in the same location as the former Log Cabin Bakery, in partnership with her mother Cindy Evangeline. The grand opening is set for Feb. 8. Hours will be Monday through Wednesday, 5:30 a.m. to 9:30 a.m., Thursday open until 10 a.m., and Friday open until noon. Saturday hours are from 6 a.m. to 2 p.m. 
Since closing Allen and her mother Evangeline have stayed busy making candies, baked goods and selling the sweets at local farmer's markets and craft fairs. 
They've built up a Facebook following, and receive orders for their homemade confections from across the country. In Billings a cult following for their caramel puff corn makes them feel confident they'll make a name for Miss GiGi's.  
"We've had a lot of people that have anxiously been waiting for us to open, asking 'when are you getting a storefront?'" Allen said.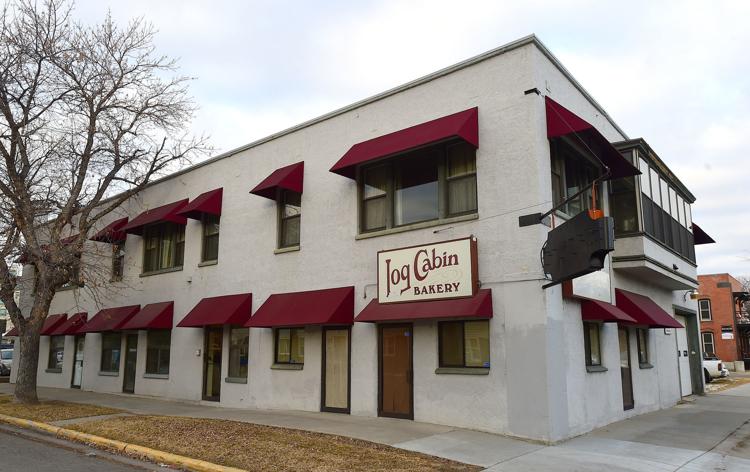 Miss GiGi's focuses on handmade candy and baked goods. Some of the staples from Log Cabin Bakery will also remain, like different types of sweet rolls. Many flavors will be recognizable from the closed bakery, Allen said. 
"I got to take all my recipes (from Log Cabin), so we get to keep using them," Allen said. On Saturdays biscuits and gravy will be served, and there'll be a booth at the Farmer's Market during the summer.
The Log Cabin Bakery donuts might make a reappearance down the road, but the pair are focusing on their specialties like candies. True to their Greek heritage, Allen and Evangeline plan to feature some Greek pastries like baklava. 
"Our family is like 'My Big Fat Greek Wedding,'" Evangeline said. Evangeline learned to cook from her grandma, and later her mom and dad. 
In December Allen and Evangeline began revamping the location with the help from family and friends. While both Allen and Evangeline work full-time jobs, they hope to make the bakery their sole focus, and expand to selling wholesale to places like McCormick's Cafe, which used to sell Log Cabin baked goods. 
Eventually, Allen wants Miss GiGi's to be a national household name.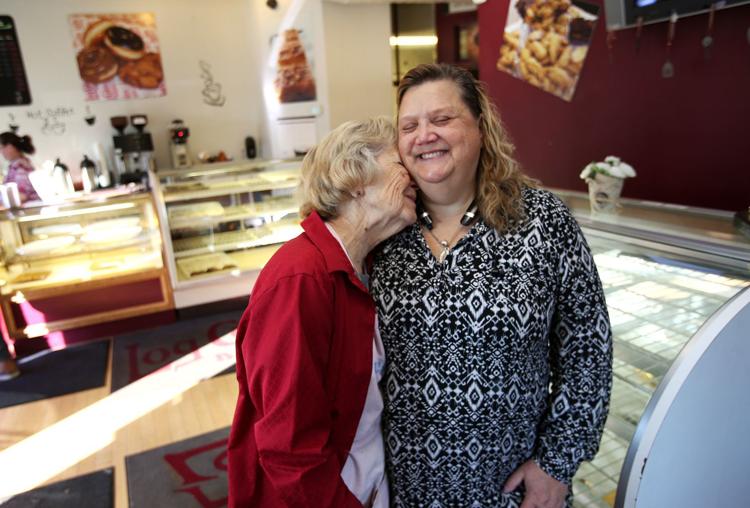 "We are excited for this, we're anxious. … this has been a dream I've had for a long time," Allen said. "And I always said to Mom, 'I want you to do this with me.'"
In the meantime Allen and Evangeline treasure being able to bake together, reinvent recipes and new flavors and fondly remember Lorraine Evangeline, who taught them both to bake. 
"The love of baking is in our blood," Allen said. 
Source: Thanks https://billingsgazette.com/news/local/relatives-reopen-log-cabin-bakery-under-new-name/article_f15c9a16-bcfd-5ac1-a7a7-28070ff1c7ca.html