{{featured_button_text}}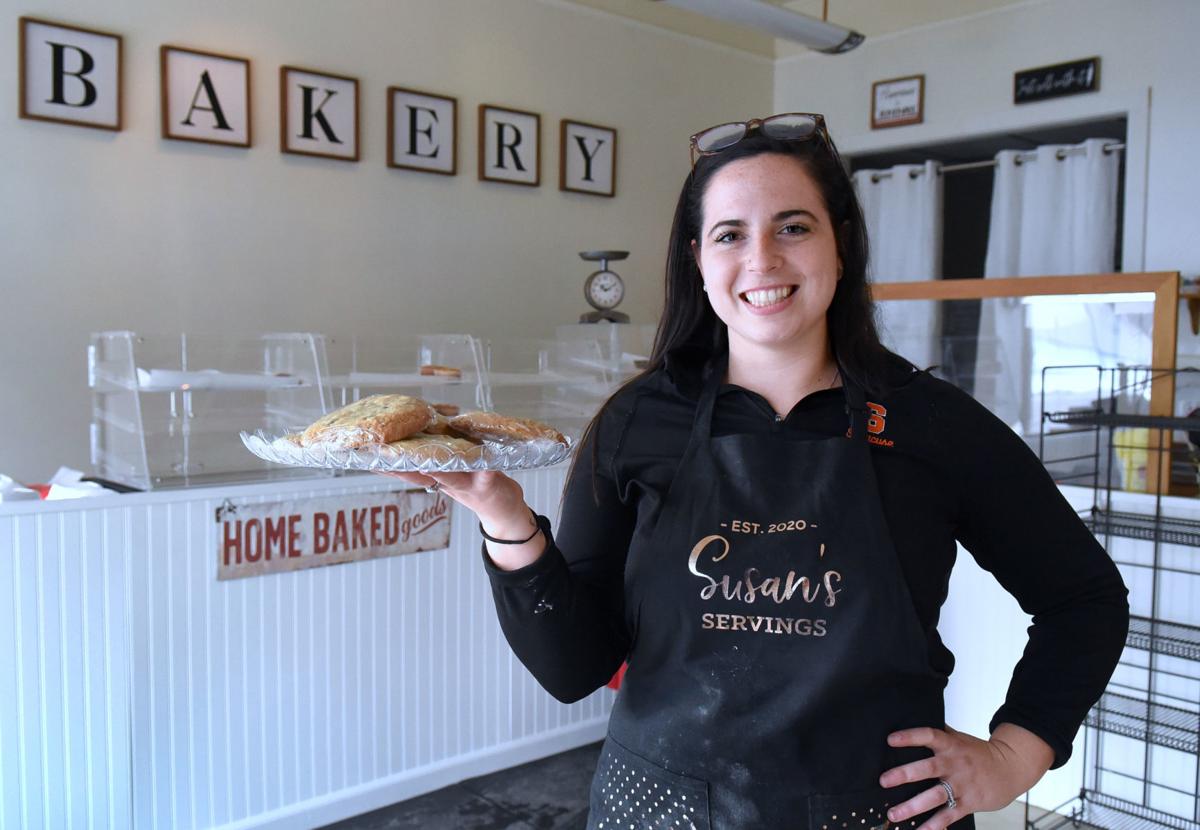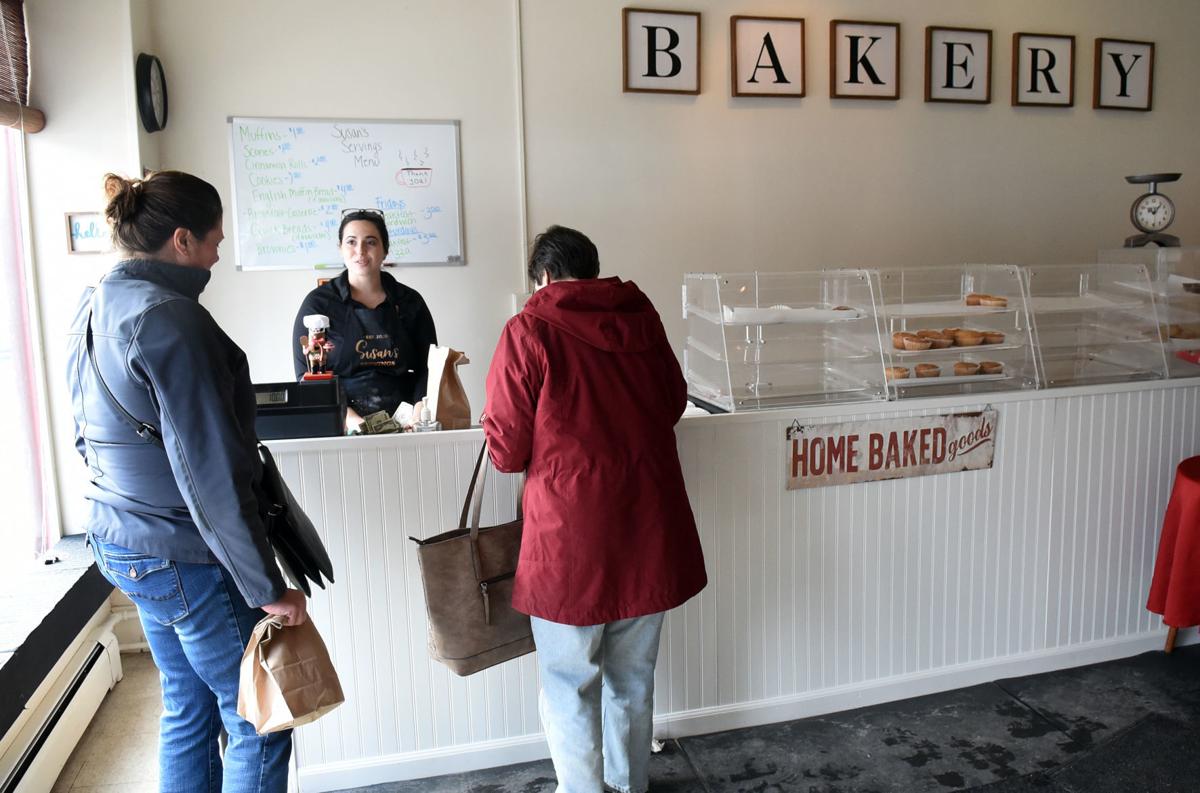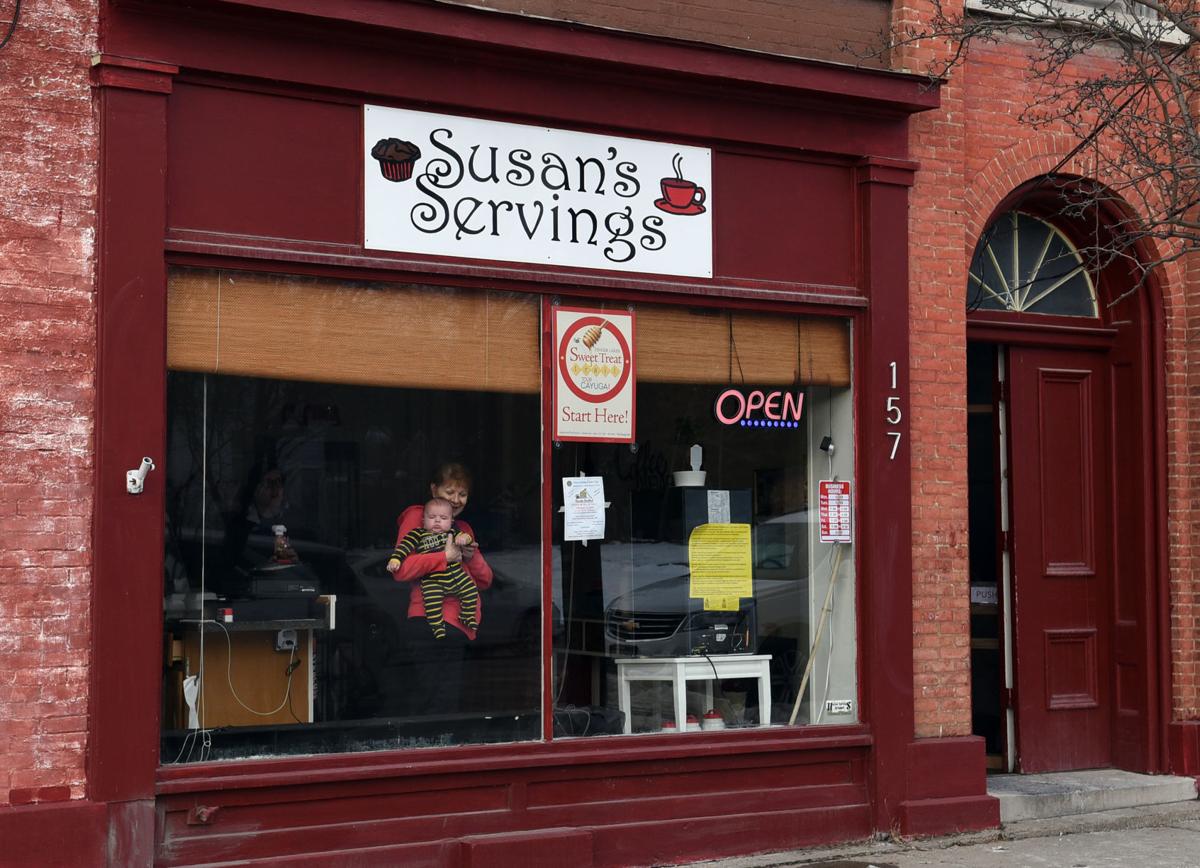 Although Susan's Servings in Union Springs offers cookies, muffins and more, owner Susan Nanna-Pedder said she personally doesn't crave sweets or baked goods much.
Nanna-Pedder, who opened the bakery Jan. 15, said she prefers salty foods. But she's used to whipping up sweets for others. She was raised in an Italian household where people were constantly cooking.
"I grew up in the kitchen," she said.
Due to that cooking experience, Nanna-Pedder always wanted to own a bakery or catering business, she said. Now, she runs her bake shop — which can also cater upon request — in the former location of Karen's Country Confections. In October, Nanna-Pedder entered the building and told owner Karen Luziani that she loved the space and dreamed of running a bakery. 
"She said, 'Well, you're in the right place. I'm considering selling,'" Nanna-Pedder said.
A week later, Nanna-Pedder went back to the space and Luziani asked if she was serious, and it progressed from there. On Luziani's advice, Nanna-Pedder took a three-day small business course at Onondaga Community College in Syracuse. Without it, she said, she wouldn't have understood the financial and legal components of owning and operating a business.
Although Susan's Servings consumes a lot of Nanna-Pedder's week, she still works as a registered nurse for Lifetime Care, a nonprofit organization that serves home care and hospice patients on Mondays and Tuesdays. Although she had to sacrifice some work hours to focus on the bakery, Nanna-Pedder said Lifetime Care has been supportive, and she loves both jobs. 
"I just try to do half and half," she said. "But just figured I'd rather try something and fail than not try it all." 
Nanna-Pedder said she normally wakes up at 3 a.m. to prepare food for the bakery. Her specialties include cinnamon rolls and a different kind of scone each day. She also serves breakfast sandwiches on Fridays and makes breakfast pizza on Saturdays. As of Jan. 22, when she spoke with The Citizen, the bakery had sold out every day it was open, she said. With noticeable excitement in her voice, Nanna-Pedder said she has already earned regular customers who come in daily. Her favorite parts of the business, she continued, are meeting new people, seeing those return customers "and satisfying everybody's sweet tooth."
A challenging part of the venture, Nanna-Pedder said, is time management. She said she always tries to plan for the next day and prepare things ahead of time.
Nanna-Pedder said her husband, Jared Pedder, whom she married in September, has been extremely supportive of her dreams. He swings by each morning to see if she needs help making coffee, or with anything else. She said she is still trying to get used to everything at her new business.
"I just take it day by day and do what I can," Nanna-Pedder said. "I'm only one person, so I try not to overwhelm myself." 
Staff writer Kelly Rocheleau can be reached at (315) 282-2243 or [email protected] Follow him on Twitter @KellyRocheleau.
Source: Thanks https://auburnpub.com/lifestyles/susan-s-servings-new-bakery-opens-in-union-springs/article_9481dfb3-59f8-5aa2-a0ac-8eea99a3a592.html