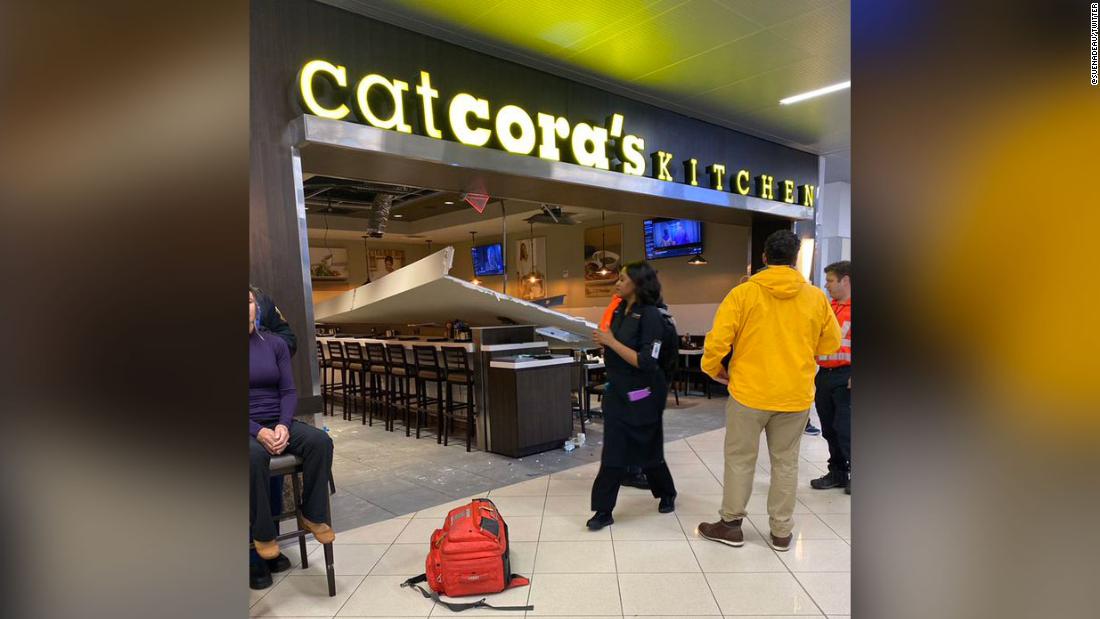 "This morning, a portion of ceiling in Cat Cora's restaurant on Concourse A fell," airport spokeswoman Elise Durham said in a statement. "Emergency crews from Atlanta Fire Rescue responded to the scene and transported one person, who requested assistance, to the hospital."
An image shared on social media showed a large portion of the ceiling lying on a bar in the restaurant.
Cat Cora's Kitchen is currently closed, Durham said, and authorities are investigating.
In a statement, celebrity chef Cat Cora said her team was aware of the incident and was "still waiting to hear what happened."
"We are working with our airport team very closely to assess the situation," the statement said. "Above all, we just want to make sure everyone involved is ok."
Source: Thanks https://edition.cnn.com/2020/02/13/us/atlanta-aiport-ceiling-collapse/index.html