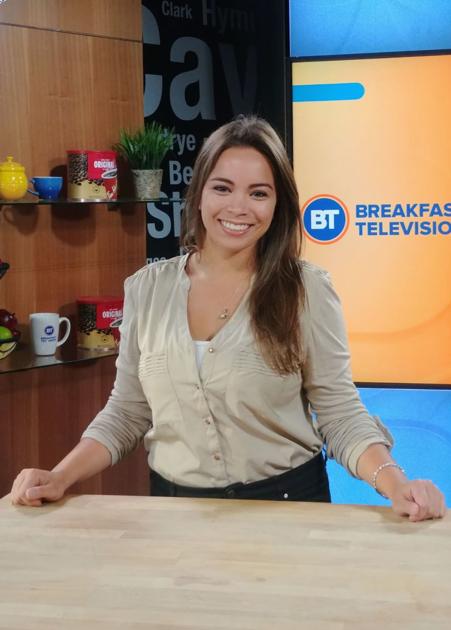 Cakes today are serious business – simple tiers no longer impress, and buttercream flowers just don't cut it anymore. It is the true artistry behind the fondant and frosting that really offer "wow" factor. Modern-day cakes are like sculptures, with elaborate themes as well as a variety of colours and decorations. They not only resonate personally with each recipient, but they become the centrepiece of any event.
Mirabel resident Kirsten Lund, who grew up in Pointe-Claire, has been making incredible over-the-top cakes under her company name Cakes By Kirsten. It's something she said she has always been passionate about, and she turned it into her full-time job last May.
"I had always baked with my grandma and, when I was 15, I went to a sweet 16 party where the girl had made her own cake, and I thought, 'I want to do that,'" she explained. "So, I made my sweet 16 cake with my mom. It was white, brown and pink, and had a big, loopy bow on top. It wasn't great but I had fun making it, and it snowballed from there."
Lund continued to hone her sugary craft and began doing cakes for family events, which then led to requests to make cakes for kids' birthday parties. "I started making cakes on the side as a hobby, but I was working in restaurants and bakeries and had always been in the food industry," she said.
What began as a fun hobby quickly turned into a thriving business, and not even a year later, Lund is churning out five cakes a week or 20 cakes a month. "I really do any type of event that requires a cake – in the summertime with wedding season it gets very crazy, and I ask for a minimum of two months notice for all orders," she said.
She has also done cakes for all occasions, from birthdays and anniversaries to baptisms, communions, retirements, and more. She has expanded her sweet treat offerings to address those with certain dietary restrictions as well, such as those who are gluten-free and lactose-free.
Every cake that Lund makes is like a work of art and requires an incredible amount of time and planning.
"The length of time spent on decorating a cake really depends on the design," she explained. "It can take one hour to decorate, or it could take over six, and that's just for the final decoration. Baking, mounting, and double masking all my cakes usually takes a total of 10-12 hours." (Masking is the process of putting a second coat of icing on a cake.)
Lund is active on social media and regularly posts pictures of her creations on Instagram and Facebook. It is where she also accepts orders.
"When I was younger, I always knew I wanted to bake for a living and now I get to," she said. "I know that I'm very fortunate that I get to do what I love. It's like a hobby with a lot of hours. People do the 9-to-5 thing and are just waiting to retire, but I'm lucky that I am able to have a flexible schedule and it's very cool to have that freedom. It's cool that I found something I'm so passionate about."
Source: Thanks http://www.thesuburban.com/life/lifestyles/she-takes-the-cake/article_791b31b9-7994-5b0b-b7b7-b205c14e9c80.html