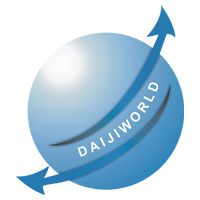 BY SHARON THAMBALA
Bengaluru, March 1 (IANSlife): Ambitious Indian restauranteurs have a burgeoning market in India to cater to rather than venture out to make megabucks, claims a leading restaurant executive.
"The India restaurant market is so huge that one need not venture out of the country to expand food business. There is space for everyone to growth within this vast country," Impresario Entertainment and Hospitality chief executive Riyaaz Amlani told IANSlife in an interview here.
Terming the domestic restaurant market as fledgling, despite 20-25 per cent annual growth rate, Amlani said restaurants were spawning in cities like Hyderabad and Bengaluru with a footprint in upscale suburbs.
"On an average, Indians eat out over four times a month, and 9 times per month in metros across the country. If we multiply it with the demographic dividend, we have the potential to be a global restaurant powerhouse," asserted the 45-year-old Mumbai-based hospitality veteran.
As a former president of the National Restaurants Association of India (NRAI), Amlani mined out data on global eating habits, which revealed that Singaporeans eat out 65 times a month and the Americans 45 times per month on an average.
"As disposable incomes rise, people are saving less and spending more, as they want to lead a quality life. Eating out is no more a taboo, unlike in the past when it was viewed as extravagance," he recalled.
According to NRAI, the Indian restaurant industry market is estimated to be around Rs 4.25 lakh crore, with over 5 lakh restaurants across the country.
Amlani recently opened fifth 'Social' outlet in Bengaluru, one of the group's brands, including Mocha, Smoke House Deli, Salt Water Cafe, Prithvi Cafe's The Tasting Room, The Flea Bazaar Cafe, Slink & Bardot and Ishaara.
"We feel cafes play a vital part in human integration and are different from restaurants. They tend to be more about lunch and dinner, while a cafe is more about people. You go to a cafe because you want to chat, catch up with friends," he pointed out.
With 28 Social cafes in six cities across the country, Amlani is poised to launch more, contending that standalone restaurants and cafes are giving a run for money to 5-star hotels' restaurants.
"As 5-star hotels started losing out to standalone restaurants, they have slashed their rates to be competitive for the last 15 years," he pointed out.
Amlani said standalone restaurants and cafes were serving better meals nowadays with the help of smarter and talented chefs.
Embracing local cuisine wherever Impresario restaurants are located, Amlani said his restaurants featured local dishes as local heroes on the menu, including drawing fares and elements from modern diets such as keto, vegan, gluten-free, lactose-free and others.
Some innovative food on Social menu include tandoor-baked pizzas and coconut-flavoured chicken kebab.
"We take into account the geography. As I said, the flavour profiles have to be factored in to ascertain how people like to eat. Delhites likes red chilli spice in delicacies. Mumbaikars don't like too spicy food, want a little sweetness in their food. Bangaloreans like pepper spice but not red chilli," he averred.
On the prospect of Indian restaurants featuring in the world's 50 Best, Amlani opined the restaurant rating culinary experts cannot assess the Indian cuisine, as they are mostly non-Indian.
Amlani claimed his restaurants have been profitable from day one, teeming with gourmands while the returns on investment for an outlet like Social took over 30 months, costing Rs 3.5-5 crore per outlet.
Source: Thanks https://www.daijiworld.com/news/newsDisplay.aspx?newsID=679853