{{featured_button_text}}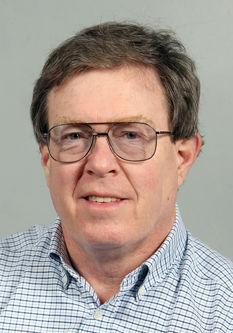 This week's local business news includes plans for a Caribou Coffee drive-thru coffee shop at the current location of South Lanes Bowling & Pizza, an Asian restaurant, a yoga studio and a FedEx Ground distribution center in the La Crosse International Business Park near Interstate 90.
A request for a variance from the city of La Crosse's building setback requirements for the Caribou Coffee building — planned at 4107 Mormon Coulee Road, the current location of South Lanes Bowling & Pizza — is on the agenda for the Building and Housing Appeals Board meeting at 10 a.m. Tuesday in City Hall.
A developer would buy and demolish the bowling alley and pizza restaurant, to make way for the coffee shop and a possible future retail building. The city's building code would require that the Caribou Coffee building be at least 50 feet from the front property line. The variance that's been requested would allow it to be 30 feet from the property line.
The Caribou Coffee building would be small, with no inside seating.
The developer and Caribou Coffee officials weren't available for comment last week. And one of the owners of South Lanes, which was founded in 1953 and remains in business, declined to comment when I called Thursday morning.
But in a post Thursday night on its Facebook page, South Lanes officials said "As you all know, South Lanes has been actively for sale for about the last 18 months. We have accepted an offer, but that offer comes with many contingencies. If it all goes through, it would not happen 'til this summer and we will know before leagues end this spring. This is not 100 percent happening."
The post also said "On a separate note, there has also been interest by others to purchase South Lanes Pizza."
MC Cuisine, a new restaurant and tavern serving Asian food, is expected to open around April 1 in the former Gracie's Mediterranean Cuisine location at 1908 Campbell Road, said Pheng Lor, one of its owners.
MC Cuisine Inc. applied last week for a liquor license, which the La Crosse Common Council is expected to vote on March 12. Gracie's closed in December.
Divna Miljkovic is about to open Lipa Yoga & Meditation Studio in a large room she has extensively remodeled in the America's Best Value Inn hotel at 2622 Rose St. in La Crosse, which she and her husband Dragan have owned since 2006.
An open house at the new yoga and meditation studio will be from noon to 1 p.m. and 5 to 6 p.m. Thursday, with refreshments, promotions and drawings for prizes. Classes begin March 8.
"I've been practicing yoga and meditation for about 10 years," said Miljkovic, and she has been an instructor for two years. She said she will be teaching yoga and meditation along with Jody Adams and two other teachers.
"There's plenty of parking here," Miljkovic said of her new studio. She said she decided to offer meditation as well as yoga because "Volunteering in La Crosse, I heard people say many times 'I'd love to meditate, but I don't know how.'"
Miljkovic also is a Realtor with Gerrard-Hoescher Realtors.
For more information, call 608-738-1556 or visit www.lipayogastudio.com or the studio's Facebook page.
Plans for a new FedEx Ground transportation distribution center on Berlin Drive in the La Crosse International Business Park will be reviewed by the La Crosse Plan Commission at its meeting at 4 p.m. Monday.
The new facility will allow FedEx Ground to relocate and expand its current operation, which is in Holmen, according to a letter to the city from the Indianapolis-based development firm Scannell Properties.
"This facility will operate as a sortation facility for last-mile deliveries," the letter said. "Trucks will bring packages to this facility, where warehouse staff will then sort these packages and load them into vans for delivery to the residents and local businesses within the greater La Crosse area. In doing so, this facility will provide a crucial modern service to the community."
A FedEx Ground corporate spokeswoman declined comment on the La Crosse project last week. "As we are still evaluating this project, I am unable to provide details at this time until all aspects are finalized," she said.
Source: Thanks https://lacrossetribune.com/business/local/steve-cahalan-caribou-coffee-restaurant-yoga-fedex-in-the-news/article_4ecf31db-56b9-5507-8048-d8eef8500282.html