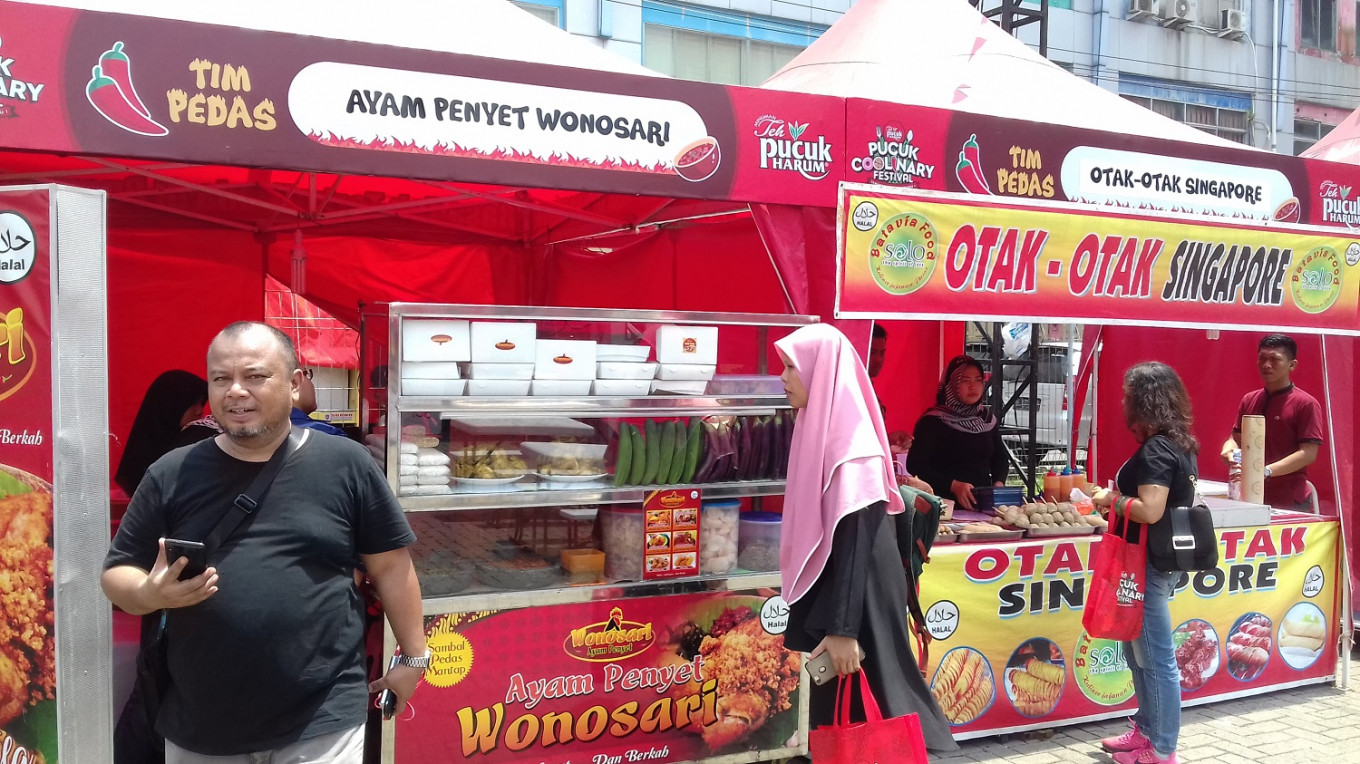 Digitarasa, a business accelerator program founded by Gojek's Go-Food, as well as celebrity chef Arnold Poernomo and CEO of local coffee chain Kopi Kenangan, Edward Tirtanata, have encouraged food and beverage entrepreneurs in Medan, North Sumatra, to step up their game. 
The program that is aimed at developing culinary startups nationwide, offers participants a boot camp, business matchmaking and a festival. 
Registration for the Digitarasa program is open on digitarasa.id from Feb. 24 to March 6. The organizers are set to select 15 start-ups on March 10, then hold a boot camp for them from March 16 to 18. By the end of the program, the selected start-ups are then slated to join a festival on July 2-3. 
On Thursday, the Digitarasa program came to Medan for an offline training session for local entrepreneurs. Gojek Group chief food officer Catherine Sutjahyo, Edward and Arnold were among the culinary business experts that attended and participated in the session. 
Rendy Ariestanto, a local culinary businessman specializing in vegan food, was among the participants at the Thursday event. He showcased his products to the culinary business experts. 
"I want to develop my business, so I joined the Digitarasa program," Rendy told The Jakarta Post after presenting his products.
The Medan session was the first offline meet-up convened by the Digitarasa program. 
Catherine said her team had recognized the challenges — including in business management, marketing and capital — faced by small and medium-sized enterprises after partnering with them over the past five years. 
"With sustainable technology and innovation, we've become a bridge for [food enterprises'] needs. Go-Food has transformed itself from a food-delivery service into an enabler, which fully supports SMEs in becoming competitive players in the culinary industry," she added.
GoFood merchants were estimated to contribute Rp 18 trillion (US$1.29 billion) to the economy in 2018, according to a study by the University of Indonesia.
As a professional chef and a restaurateur, Arnold, the CEO of Digitarasa, said he understood the difficulties that were faced by most food and beverage entrepreneurs in the country.
"Flavors in Indonesia are abundant as we are very diverse and culturally rich. [The richness in flavor] is a potential attribute that we can use against the foreign culinary players. Digitarasa plays the role of a mentor and an assistant, which we believe can help [our cuisine] compete at international levels," said Arnold.
Meanwhile, Edward, whose Kopi Kenangan has received global investment, said he hoped he could transfer his knowledge into building the local coffee chain's brand to the participants of the Digitarasa program.
Source: Thanks https://www.thejakartapost.com/news/2020/03/02/go-food-powered-digitarasa-challenges-medan-culinary-startups-to-step-up-their-game.html