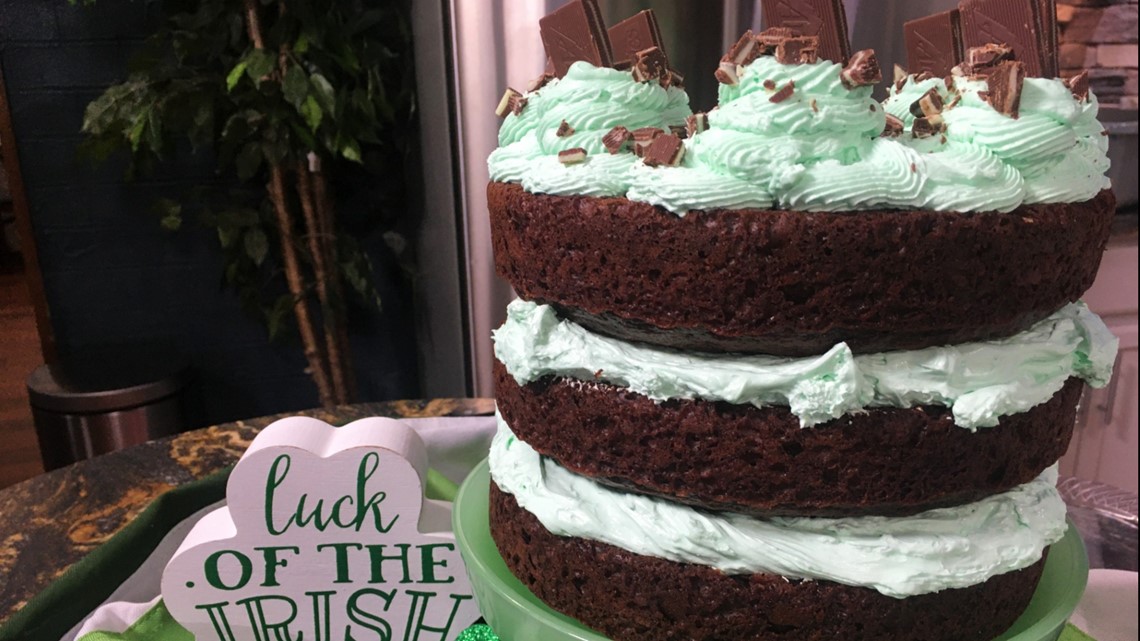 KNOXVILLE, Tenn. — Lulu's St. Patty's Day Chocolate Mint Cake
1 1/2 boxes of Duncan Hines chocolate devil's food cake
5 eggs
3/4 cup of oil
1/2 cup of sour cream
1  cup of water
Mix all ingredients and bake in (3) 8 or 9-inch pans at 350 degrees for 18 minutes. Cool completely.
ICING:
12 ounces of cream cheese softened
1/3 cup of regular sugar
1 1/2 cups of powdered sugar
1 teaspoon mint extract
Five drops of green food coloring
Mix all ingredients well and add 12 ounces of Cool Whip. Frost in between layers and top of cake
GANACHE:
4 ounces of semi-sweet chips
1/4 cup heavy whipping cream
Melt in double boiler until melted. Cool ganache before drizzling over the icing on cake.  Decorate as desired with Andes mints or thin mint Girl Scout cookies.
Presented by Deana Hurd, Lulu's Tea Room
3/3/2020
Source: Thanks https://www.wbir.com/article/life/food/recipes/lulus-st-pattys-day-chocolate-mint-cake/51-27c8a8d7-b860-4dae-aa3f-aaa06fbf3175