The birds are chirping, winter is fading, and spring is just around the corner. For a brief moment in time, us Texans can step outside and enjoy the sunshine without breaking a sweat. If early springtime in Texas isn't picnic weather, I don't know what is.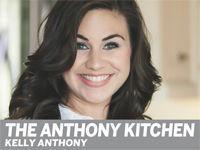 If you, too, are looking to pack up and seize a beautiful day or two before the heat wave comes crashing in, I highly suggest you ready the cooler and whip up a batch of old-fashioned tuna salad. It comes fully loaded with albacore tuna, peas, pasta shells and dill, but best of all, it's coated in a delectable, creamy mayonnaise dressing that absolutely cannot be beaten.
The best part? You won't need to pack anything along with it. This pasta salad has a little bit of everything going on, and it works just as well as the star of the show as it does on the side.
You'll get in your protein thanks to the tuna (which you can easily swap out for shredded chicken if you can't get on board with the big fish), peas for a little sweetness, celery and onion for crunch and dill pickles for tang.
The whole shebang comes cloaked in a dressing amped up with flavor thanks to simple additions like sour cream, Dijon mustard and dill. Not to mention those perfectly filling little pasta shells with a shape just right for trapping said dressing in its nooks and crannies.
Quick, easy, and positively delicious, this retro tuna salad is not only making a comeback, it's raising the bar on classic American picnic fare altogether. Please, enjoy!
Ingredients
1/3 cup + 1 tablespoon sour cream
2 teaspoons granulated sugar
1 teaspoon dried dill (or 1 tablespoon fresh dill)
1/2 teaspoon black pepper
2 (12-ounce) cans solid white albacore tuna (not chunk light), drained well
6 cups cooked medium-sized pasta shells
1 cup frozen peas (thawed)
1 small red onion, minced (about a 1/2 cup)
1/4 cup dill pickles, minced (preferably kosher)
Instructions
In a large bowl, combine the mayonnaise, sour cream, Dijon, sugar, dill, salt and pepper and whisk to combine.
Add the tuna to the bowl and mash with a fork to break up. Add the pasta, peas, celery, onion and pickles and stir until everything is evenly coated in the sauce.
Cover tightly with plastic wrap and refrigerate until chilled through, at least 2 hours or overnight. Serve and enjoy!
Kelly Anthony is a local blogger, baker and home chef specializing in refined comfort food and at-home entertaining. Her website is www.theanthonykitchen.com.
Source: Thanks https://www.theeagle.com/brazos_life/food/kelly_anthony/tuna-pasta-salad-is-perfect-for-springtime-picnics/article_a2d044c6-5dec-11ea-9d51-5f3283d219e6.html