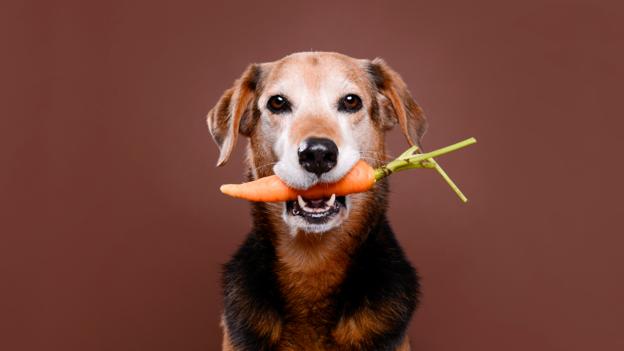 "It is theoretically possible to feed a dog a vegetarian diet, but it's much easier to get it wrong than to get it right," she says. "You would have to do it under the supervision of a veterinary-trained nutritionist."
But there are certainly some who are rising to the meat-free dog food challenge.
Wild Earth is one of them. It was co-founded by Ryan Bethencourt, a scientist who had been heavily involved in "future food" start-ups such as Memphis Meats and Gelzen.
Bethencourt was inspired to create an animal product-free food partly because of a series of recalls, some of them because of high levels of contaminants, in the US. "In 2018 we had 100 million units of pet food recalled, partly because some had very high levels of a euthanasia drug, pentobarbitol."
Bethencourt said further research showed him that a lot of pet food was made from animal byproducts that did not have to meet the same strict standards as those intended for human consumption. He was also worried about the growing carbon footprint of pet food – as pet numbers rose, so more animals had to be bred to feed them. "In San Francisco, there's thought to be more dogs than kids," says Bethencourt, who lives in California. "No one took this idea seriously. There was no Impossible Burgers or Memphis Meats."
Source: Thanks https://www.bbc.com/future/article/20200304-can-you-feed-cats-and-dogs-a-vegan-diet