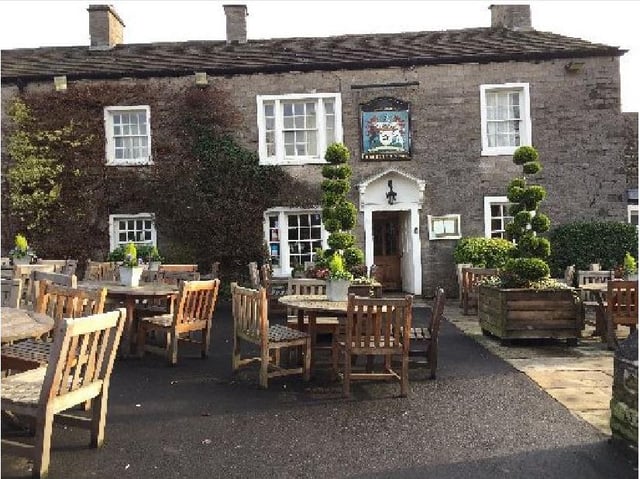 The Assheton Arms at Downham, near Clitheroes Copyright: jpimedia
But would we actually enjoy a life without all the mod cons we have come to expect. No wi-fi, dishwashers or mobiles?
Visiting the small village of Downham near Clitheroe, has always seemed like stepping back to the 50s – no overhead cables, satellite dishes et al.
But the good news is that not all is as it seems.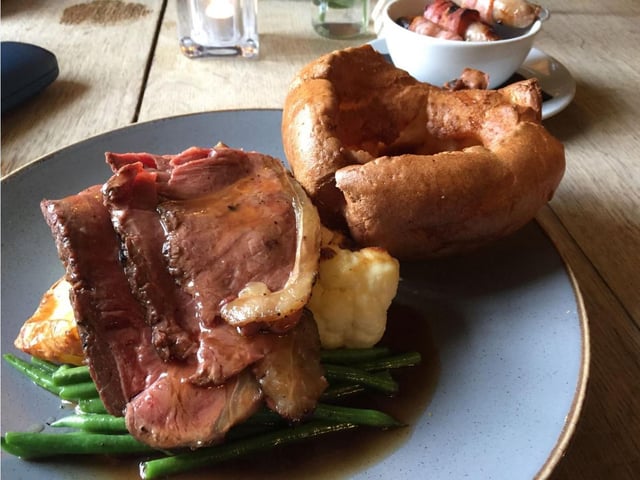 The Sunday lunch Copyright: jpimedia
While the Assheton Arms in Downham appears to be the epitome of an olde worlde inn, the food it serves is absolutely the best of 21st century Lancashire.
Quality food from local producers, perfectly cooked by a good chef and presented by staff who have customer service at the very top of their list.
We arrived on a Sunday lunchtime, which turned out to be one of the busiest times of the week, although the staff never missed a beat.
Thankfully, I had booked ahead as we wanted one of the half dozen or so dog-friendly tables (there is also a large restaurant area for those without a four-legged friend in tow.)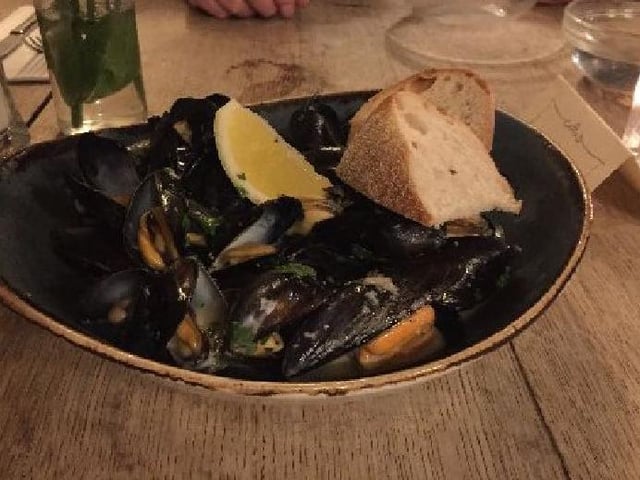 Mussels in wine and cream Copyright: jpimedia
We sat with a couple of pints of a very good Moorhouses White Witch and a glass of merlot as we perused the menu.
There were plenty of tempting options, with fish featuring heavily as this is one of the very successful Seafood Pub Company inns.
In fact, the specials board was a veritable treat for fishy fans, featuring amongst others, miso cod, spicy mackerel and prawn won tons.
In the end, after much deliberation, we went for a couple of starters to share from the main menu – haddock goujons with tartar sauce and a bowl of mussels in wine and cream sauce.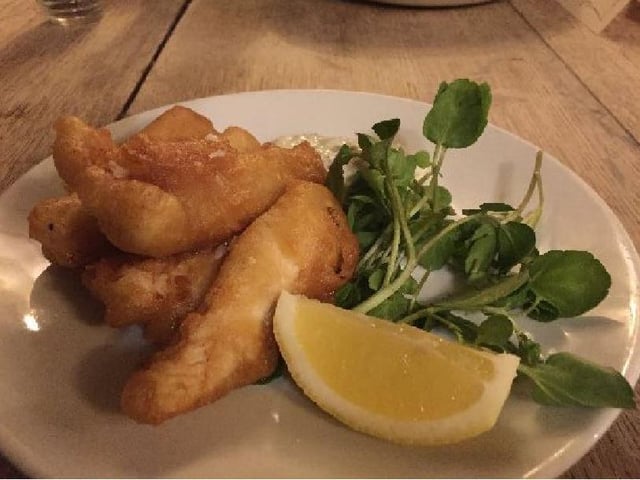 Haddock goujons Copyright: jpimedia
The goujons were fabulous. Flaky pieces of haddock in a light and crispy, piping hot batter. There were five of them – a generous portion which was made for sharing.
The mussels were also a success. Again, a plentiful bowl of the small, sweet Shetland type and the sauce was so good a spoon was needed to mop up the last bits not cleared by some chunks of crusty bread.
For our main courses, it was a fishy dish from the special for me – a tronchon of turbot, with pickled cockles and bread sauce.
To be honest, it didn't need the bread sauce, so good was the piece of fish, which was melt-in-the-mouth delicious. But a portion of 'proper' chips meant that most of it disappeared anyway.
My companions both stayed with the main menu, one opting for the traditional sirloin of beef Sunday lunch and the other going for the haunch of venison with chestnut and artichoke mash, plus bacon, mushrooms and baby onion sauce.
The venison was perfectly cooked, pink as requested, and the sauce made with superb stock. All of it was dispatched with a satisfied look.
But the absolute star of the show was the Sunday lunch.
There were hree large slices of sirloin, served pink, along with roast and mashed potatoes, roasted cauliflower and green beans. Plus the largest Yorkshire pudding you've ever seen.
The meat was tender, the vegetables actually tasted how they should and the Yorkie was amazing.
We'd also ordered some pigs in blankets to share amongst us all, which were another hit.
There was little room left for anything else, but in an effort to test as much of the menu as possible, a 'small' cheese board was ordered. Three cheeses, crackers, chutney, grapes and some fruit cake…plenty to share for people who were already nicely full.
The whole lot, for three, including beer and wine, came to £80. It wasn't cheap, but it was delicious and well worth the money.
And a word for the service. It was excellent throughout, from the moment we stepped through the door until we left. Drinks were brought to the table and the dog was made a fuss of. Full marks.
The ven better news is that if you want to stay for the evening and enjoy even more of the excellent local beers, the Assheton Arms has a couple of cottages and the former Downham Post Office which have been turned into letting rooms.
They have been beautifully refurbished with modern bathrooms and top quality beds and furnishings.
Yes, there is a lot to be said for a bit of nostalgia. But give me modern Lancashire cooking like they serve up at the Assheton Arms anytime!
Source: Thanks https://www.lep.co.uk/lifestyle/food-and-drink/eating-out-perfect-sunday-lunch-spot-lancashire-countryside-2071505