{{featured_button_text}}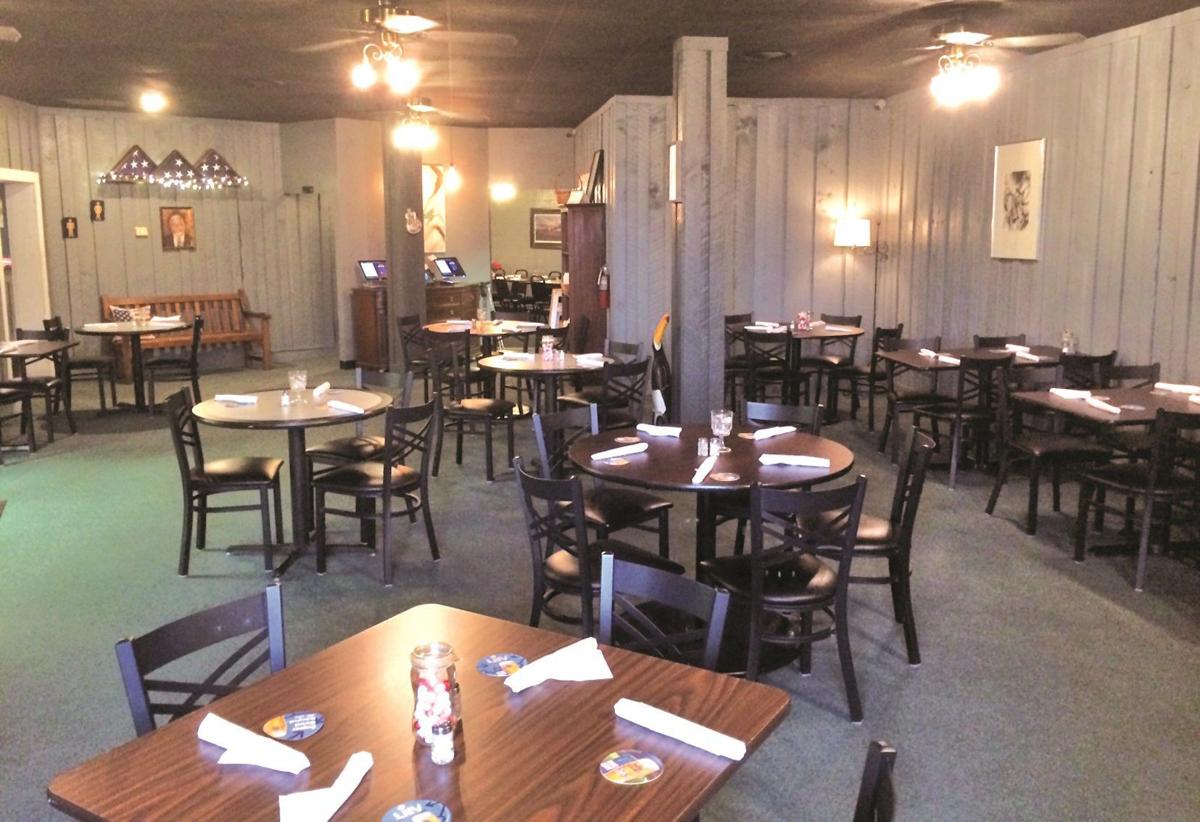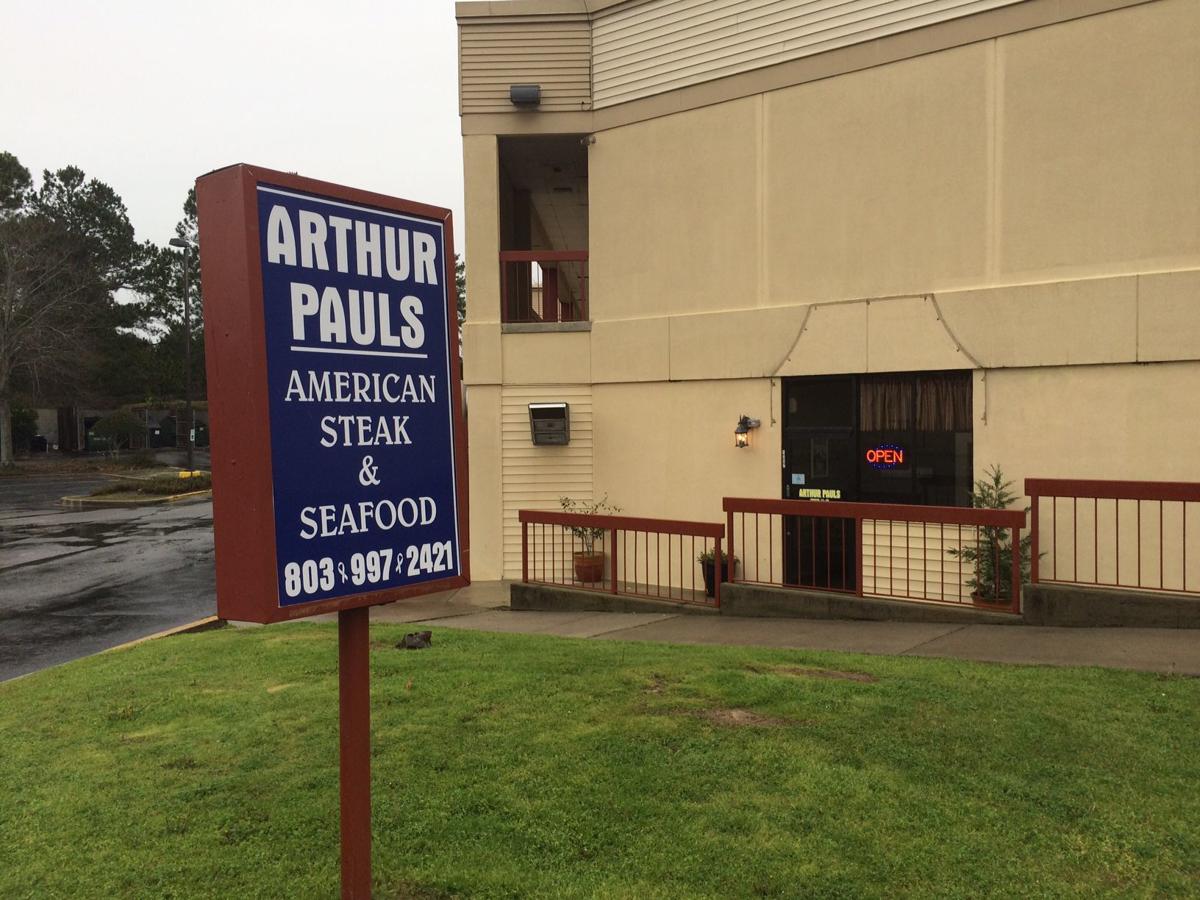 Unless one is looking for it, Arthur Paul's Great American Steak and Seafood restaurant can be tough to find.
The restaurant, located in the Grove Park Shopping Center, is not visible from St. Matthews Road nor from Chestnut Street. If you visit the shopping center, you may even miss it.
Arthur Paul's, located in the rear lower level of the Grove Park Shopping Center at 1357 Grove Park Drive since August 2018, is touted as a best-kept secret among Orangeburg's locally owned and operated restaurants.
It is a secret that restaurant owner Tamier Ball and restaurant manager/cook Duane Tarrant don't want to keep.
"Everybody who comes into this restaurant says, 'We did not know you were here', 'We couldn't find you,' Tarrant said. "These are local people, Orangeburg people."

Orangeburg land cleared for restaurant; plans not finalized for property on John C. Calhoun
There is a sign on the main marquees to the entrance of the shopping center, but due to sign regulations, getting the word out has been a challenge.
The restaurant also has put out yard signs at strategic locations throughout the shopping plaza, as well as directional signs guiding individuals to the business.

Want to get a whole lot more from TheTandD.com?
It also advertises in the newspaper and has a presence on Facebook, as well as with local radio stations.
"After two years, we pick up little by little, but some days are really slow," Tarrant said. "It gets frustrating sometime in slow days. You realize everything affects business. The weather affects the business, the day of the week affects the business."
The restaurant employs eight and touts itself as casual family dining.
"You can bring your children and feel comfortable," Tarrant said. "We are very reasonable on prices based on the quantities we give."
Tarrant said it is not unusual for people to take home leftovers.

DID YOU SEE? Starbucks plans stores in Santee, Orangeburg
"Everybody that comes in here says we have the best steaks they have ever had," Tarrant said. "We hand cut every steak to order. We don't have our rib-eyes cut and they sit days before. We try to make everything on this menu homemade and house made."
Cocktail sauces, tartar sauce and ranch dressing are all homemade, as well their cakes.
The restaurant's menu includes appetizers, salads, pasta, soups, sandwiches, chicken, pork, seafood, steak, as well as a desserts.
A sample of some of the offerings include: bacon-wrapped shrimp; chicken salad plate; fettuccini alfredo; lobster tail dinner; prime rib; lobster tail; pork chop sandwich; Hawaiian chicken; and pork medallions.

Want to get a whole lot more from TheTandD.com?
The restaurant is named after Ball's father.
"When we were struggling for a name for the restaurant we wanted something that would roll," Ball said. "His name would just roll off your tongue. It is one of those that clicked."
Arthur Paul is described as "family man who loved good simple cooking, who loved people and pleasing people, and loved catering to their needs.'
Ball and Tarrant said a family spirit continues to be a hallmark of the restaurant.
"We have customers that come in here who come in regularly every week," Tarrant said. "They walk through the dining room, they throw their hand up and want to give you a hug. We want everybody to feel comfortable. We try to make it right."
Ball ad Tarrant are locals. Tarrant is from Neeses and Ball lives in Eutawville.
It is their first venture in the restaurant business but Ball grew up watching his parents, who have been in the restaurant business for years.
His father and mother also managed truck stops where the young Ball helped.
Tarrant said his father was a cook in the U.S. Navy and his grandmother taught him the cooking he knows.
"The majority of our recipes are of his mom, their family or my family," Tarrant said. 

Want to get a whole lot more from TheTandD.com?
The restaurant can seat about 120. A private dining room for about 22 is also available for special events.
There is no fee for use of the private dining room for under two hours and a nominal fee after two hours. Individuals are expected to dine at the restaurant if they use the private dining room.
The restaurant also has dine in and carry out as well business delivery in the Orangeburg metro area for orders over $25.
The restaurant does take reservations.
Arthur Paul's is open from 11 a.m. to 9 p.m. Tuesday through Thursday; 11 a.m. to 10 p.m. on Friday and Saturday; and 11 a.m. and 3 p.m. on Sunday. The restaurant is closed on Monday.
For more information contact: 803-997-2421. Individuals can also follow the restaurant on Facebook.
Source: Thanks https://thetandd.com/news/local/arthur-paul-s-restaurant-wants-to-be-secret-no-more/article_43966f46-81bb-515f-bd76-faba442fdab0.html