Stretch, twirl and toss. Repeat.
This has nothing to do with gymnastics or a washing machine cycle, but, intentionally or not, it's part of the entertainment at Anthony's Pizza & Pasta.
A large window between the dining room and kitchen makes it possible to watch large, thin discs of dough fly above the heads of the pizza makers before being covered with toppings and slid into ovens.
Orders are placed at the counter and food is brought to the table. Anthony's offers Neapolitan thin crust (starting at $3.50 per slice; $18.50 for an 18-inch cheese pizza or $13.50 for a 12-inch cheese) and Sicilian thick crust (starting at $4.25 per slice; $29.95 for a full cheese or $19.95 for a half cheese). White pies with thin crust start at $4 per slice and are a dollar more each than the prices of the Neapolitans.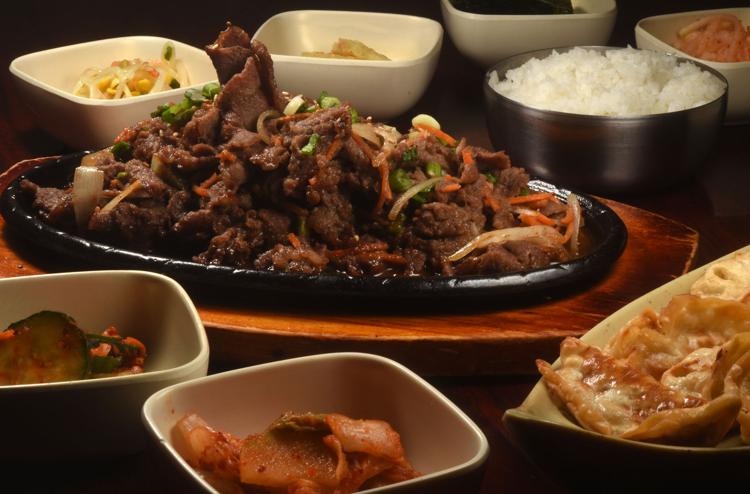 We ordered a slice with each crust. An especially nice feature is the ability to customize slices with a choice of toppings. This isn't always the case at other pizzerias.
Full-size pies come in 12-inch and 18-inch sizes. Eighteen inches in diameter is larger than most car steering wheels. Although I'm a fan of leftovers, I didn't want to be eating it for days on end. So we ordered a salad and a calzone (starting at $11.95) to go with our slices.
Staff was friendly and patient answering questions. I wondered about the pastas, and the young woman taking our order said they were good but Anthony's is known for its pizza. Since I had asked her opinion, I decided to go with the 'za: a slice with green peppers and tomatoes and one plain. The thin crust was too crispy to fold over, but it held up well under the weight of the plentiful toppings. I liked that the layer of cheese didn't overwhelm everything else. The sauce was a mere coating, so the focus was on that crust.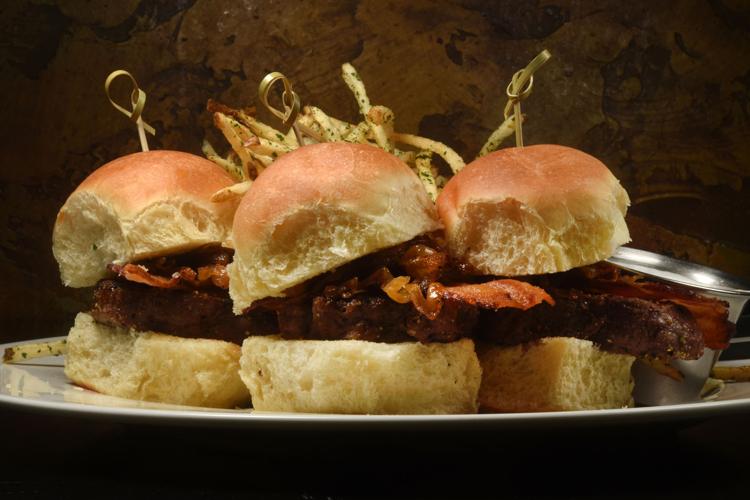 The Sicilian slice was similar to a slice of thick piece of bread. It was chewy with a thin layer of sauce and slightly more cheese than on the Neapolitan. I enjoyed the latter more.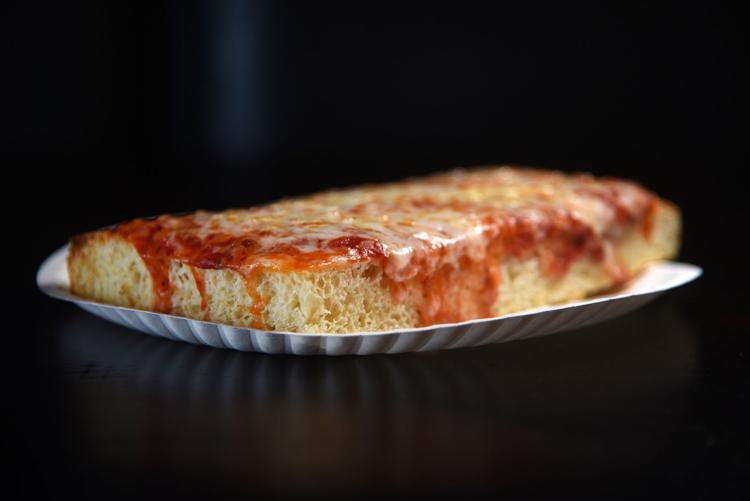 Several salads are available in single servings or larger sizes for sharing. We stuck with the Italian salad ($6.95 for the large). All salads come with a choice of mixed greens or Romaine. Despite an over-abundance of black olives, the salad was refreshing with a few slices of pepperoni, shaved mozzarella, grape tomatoes and Italian herb dressing.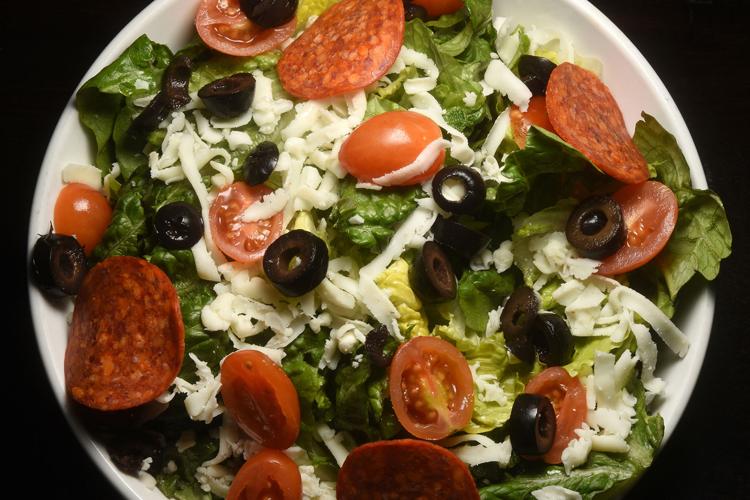 The calzone was a disappointment, although the locally sourced Italian sausage we ordered as a filling (an extra $2.25) was almost the saving grace. Unfortunately, the dough was not completely baked and the calzone had to be sent back. The second effort was better but still gooey in spots. If a calzone is on the regular menu, and not a nightly special, there should be no surprises. The creamy ricotta filling along with the savory sausage were pluses. However, what should have provided leftovers for the next day's lunch was barely enough to sate that night's appetite.
Seeing that the second calzone attempt also wasn't quite right, the manager offered a refund, which we refused. Instead, we opted for the limoncello cake. This was light and lemony (no alcohol) with a rich, creamy frosting. I know we were told the pizza is the best thing to order, but I argue that the cake is more deserving of such praise.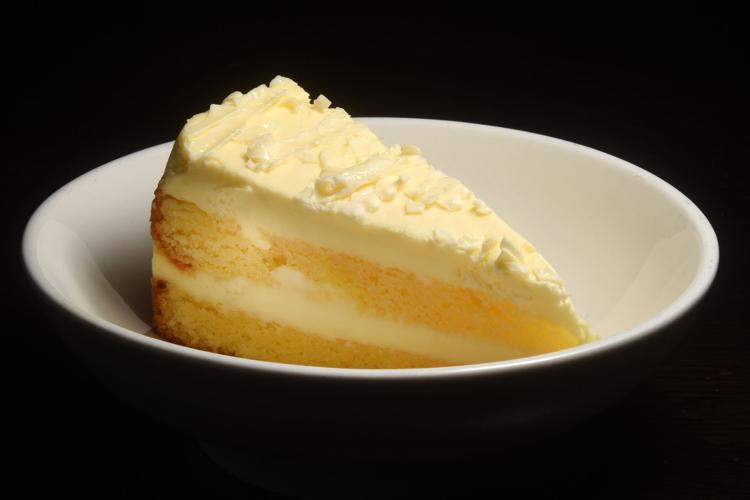 Address: 1333 Interquest Parkway
Restaurant character: Family-friendly pizzeria
Rating total: 3.16 of 5 forks
Hours: 11 a.m. to 9 p.m. Monday-Thursday; 11 a.m. to 10 p.m. Friday and Saturday
Entrees: $3.50 to $29.95 (extra toppings not included)
What's online as of March 4
• 4 of 5 stars based on 6 reviews on TripAdvisor
• 3.5 of 5 stars based on 49 reviews on Yelp
Excellent rating on April 25 by El Paso County Public Health.
Source: Thanks https://gazette.com/premium/dining-review-custom-pizza-pies-and-delicious-cake-at-anthony/article_2a9c0a66-5e42-11ea-9fd5-674f5a9a76f6.html