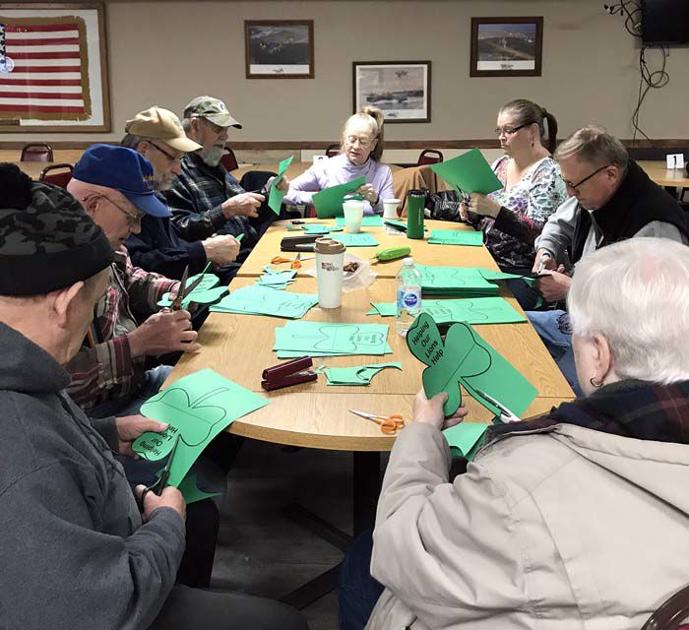 The Garrison Bay Lake Area Lions are celebrating their ninth year of shamrock donations to help the local food shelf during "food shelf month."
Minnesota FoodShare began its work in 1982 with a campaign advanced by congregations to restock food shelves in the seven-county Twin Cities Metropolitan area. The effort was so successful and the need was so evident, the March campaign became a statewide program just one year later.
The shamrocks are sold at the local Family Foods, SpeedWay and Dorothy's Rainbow. They are also sold by roving Lions teams (dressed up for the St. Patrick's celebration) attending meat raffles at the Garrison VFW and by the teams visiting local establishments: the Garrison Y Club, the Birds Nest and large gatherings around the community.
The grand prize for the top individual sales is a chicken dinner for two at and donated by the Garrison VFW.
Source: Thanks https://www.messagemedia.co/aitkin/community/area_events/shamrocks-for-food/article_8af7ad52-640a-11ea-92b0-47162416102e.html