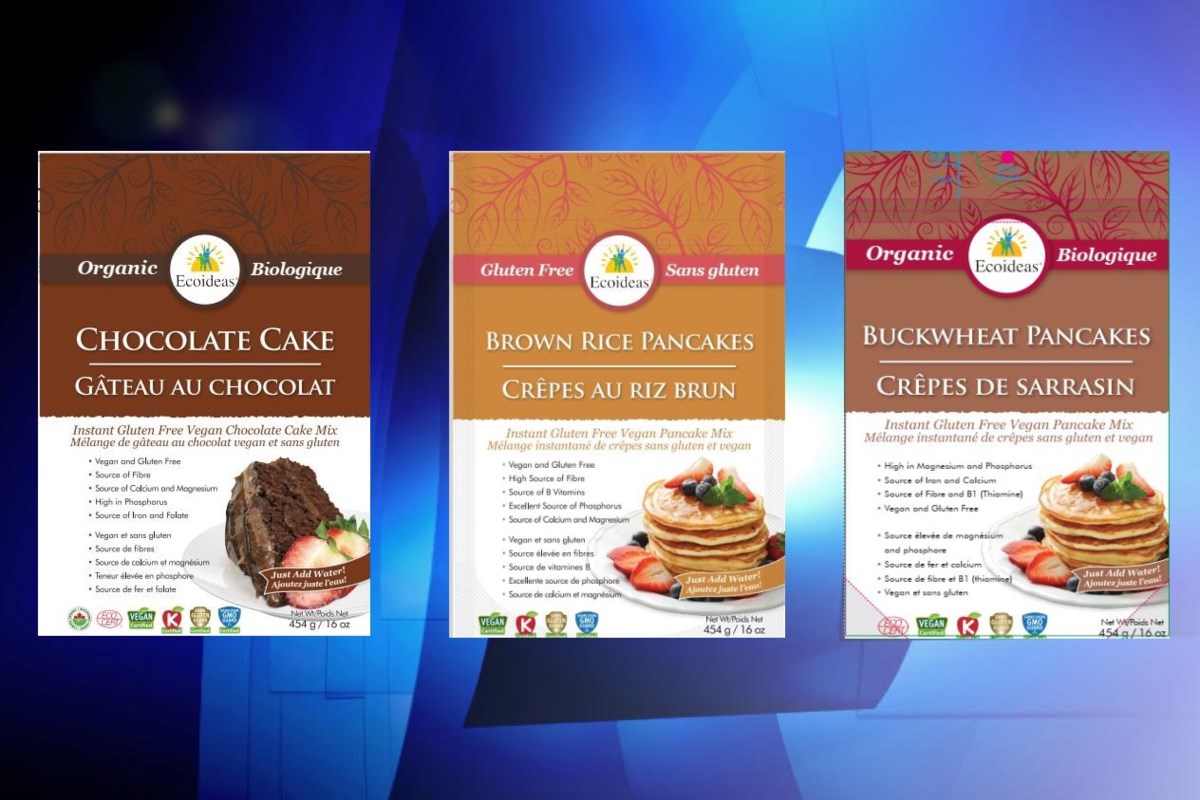 Health Canada has issued a nationwide recall for chocolate cake and two pancakes mixes after possible Salmonella concerns.
According to the news release, the recall was issued by the company, Ecoideas Innovation Inc.
Consumers who have purchased Ecoideas brand Choclate Cake Mix, Brown Rice Pancakes Mix, and Buckwheat Pancakes Mix, should return to stores or dispose.
So far there are no reported illnesses associated with these products. 
For more information go to healthycanadians.gc.ca.
Source: Thanks https://www.kitchenertoday.com/local-news/chocolate-cake-and-pancake-mixes-recalled-due-to-salmonella-2165996