There is no better way to bring people together than with desserts. Emma Alexander and Jessica King know this to be true after opening their own bakery downtown called Bakery on Lincoln. After one year of hard work and searching for the perfect location on Lincoln Street, the pair opened up shop in December.
The shop celebrated their ribbon cutting ceremony on Friday, March 13.
The two bakers saw a need in the community for a business that provided a variety of sweet treats.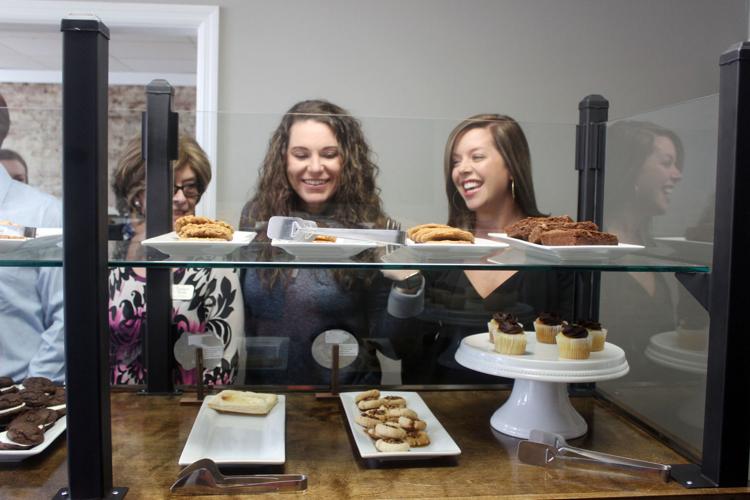 "We have both been making custom cakes out of our homes for years," Alexander said. "Years ago, we met at a little league board meeting and hit it off based on our shared interest in baking."
Alexander and King both knew that they wanted to open a business not only to continue with their custom cakes, but also to create and expand a menu offering cupcakes, cookies, brownies, breakfast items and more.
They also knew that they wanted to be business partners because they are both very active in the community in a lot of different aspects, especially with their kids' activities, and did not want to completely give up the freedom of being able to show up for their kids' events.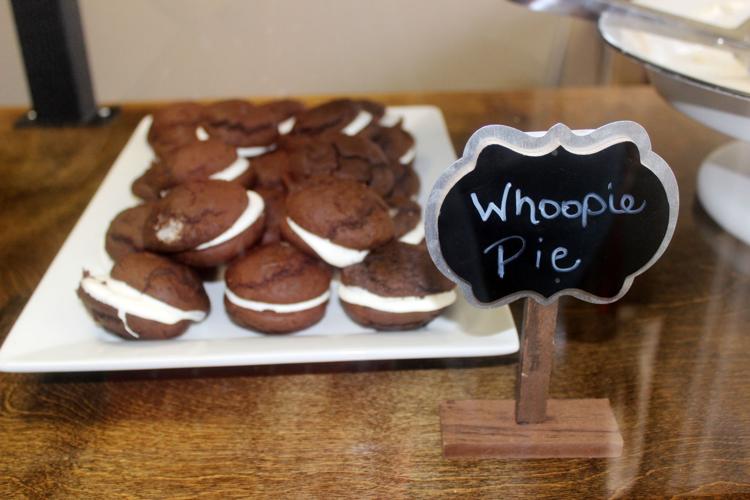 "Teaming up was a good way to address both of those problems," King said. "If Emma's kid has an event at school, I can cover the shop for a few hours and vice versa."
When the store opens each morning, breakfast items including scones and muffins are served until 10:30. Around that time, the display case is turned over and even more baked goods are put on the shelves for the afternoon hours.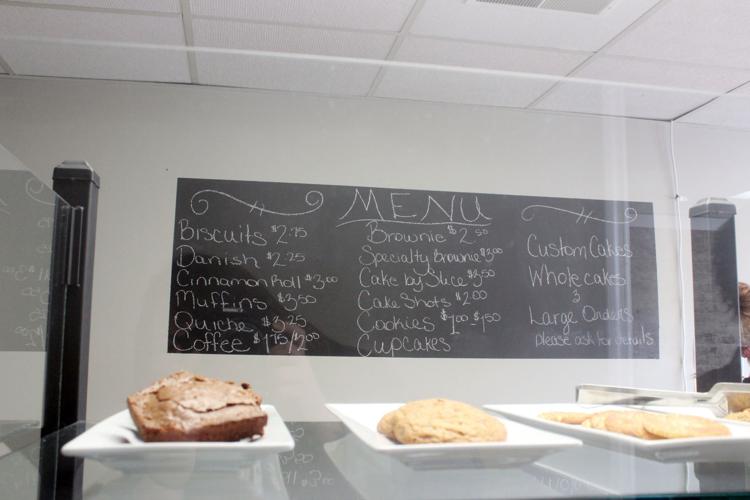 "We will be rotating the menu every week. We will always have the daily staples like chocolate, vanilla and strawberry cupcakes in the case, but we will rotate out special flavors such as pumpkin spice or red velvet," King said. "We will be posting on Facebook to keep everyone informed on the specials each day."
The pair will also have special goodies offered for holidays and other occasions including Christmas, 4th of July, and others
For custom cake orders, King and Alexander ask that orders be placed at least two weeks in advance.
When the store opened, Alexander and King were the only two working in the shop. They recently brought another staff member aboard named Makayla Wonder.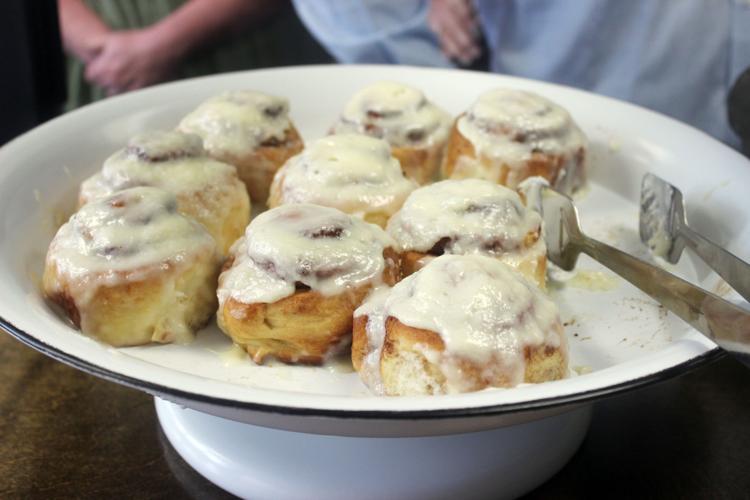 During the ribbon cutting on Friday, the confectioners had a table display of their signature desserts and refreshments for guests.
"Emma and I are so thankful to the community for all of the support we have been given since we opened back in December," Alexander said at the ceremony. "We are really excited to be here and to keep on making sweet treats for everyone."
For more information about Bakery on Lincoln, visit their Facebook page "Bakery on Lincoln" or call 563-7903. The bakery is located at 111 W. Lincoln St.
Source: Thanks https://www.tullahomanews.com/news/local/sweet-treats-to-be-found-at-bakery-on-lincoln/article_a3186612-6ac5-11ea-b691-4f533b4954ca.html