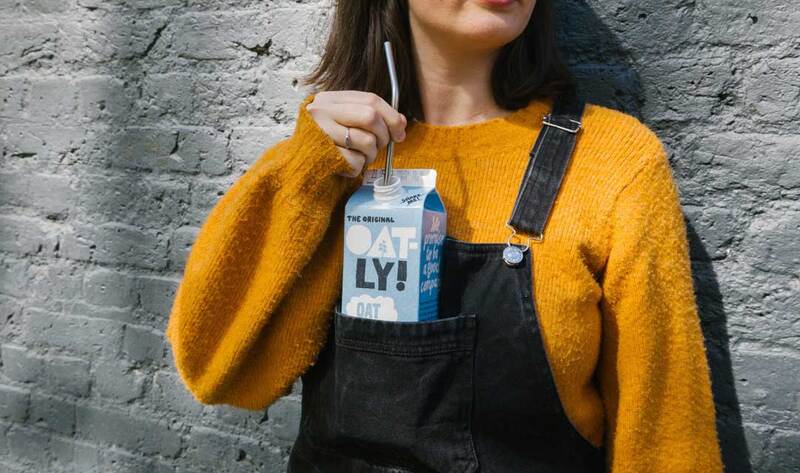 Sales of oat milk in the United States spiked by 476.7 percent during the week-long period ending on March 14 as compared to that time period last year, according to new data released by market research firm Nielsen. Oat milk sales also rose by 347.3 percent during the week-long period ending on March 7—representing a strong upward trajectory for the shelf-stable, cruelty-free milk option. When it came to other segments, fresh vegan meat sales were up by 279.8 percent last week (with sales spiking 206.4 percent the week ending on March 7), and cooked vegan meat sales rose by 84.6 percent. Last week, Americans increasingly purchased dried beans (up 230.5 percent), rice (up 166.1 percent), and chickpeas (up 156.8 percent). During the same time period, uncooked chicken meat, eggs, and dairy milk did not experience sales numbers as strong as vegan food items, clocking in at 51.8 percent, 44 percent, and 34.2 percent increase, respectively.
As Americans prepare to continue self-isolation amid the coronavirus pandemic, popular items continue to be hand sanitizer (up 207.5 percent) and toilet paper (up 212.7 percent), while sales of perfume, sunscreen, and vegetable party platters are notably down by 17.7 percent, 17 percent, and 7.4 percent, respectively.
Want more of today's best plant-based news, recipes, and lifestyle?
Get our award-winning magazine!
Subscribe
Source: Thanks https://vegnews.com/2020/3/us-vegan-oat-milk-sales-surge-by-nearly-480-percent-in-one-week