This is a piece I never thought I'd write. Just two weeks ago, I'd have been the first to explain exactly why ordering in is not – cannot – be the same as going out to a restaurant. I would tell you how most chefs' meals simply can't travel, and extol restaurants' virtues of atmosphere, conviviality and hospitality. "It's just more sociable!" I'd cry. "Order in and you will inevitably wind up chewing over Netflix, not even speaking to each other."
But fast forward a fortnight and I'm not just encouraging you to dial for sustenance, I'm writing a guide to it. Because this is a world I never thought we'd be living in. 
In principle I haven't changed. I still believe restaurant meals are best enjoyed in restaurants rather than the home, where the sofa and Sex Education beckons. I still believe in a restaurant's power to strengthen the ties of friendship, or affirm relationships of old.
Download the new Independent Premium app
Sharing the full story, not just the headlines
That they are now – rightly – closed doesn't diminish this, but it does mean finding new ways in which to harness their social and personal potential as well as their takeaway offerings. As Charlie Mellor of The Laughing Heart in London observes, "Sometimes you need someone else to curate your evening – to provide the pasta and the wine and the playlist that, when you fall out, will help restore relations." It is to this end that he and other enterprising independent restaurateurs are looking to make not just the meals, but as much as possible of the experience of eating out available to take away. 
Cue London Restaurant Resistance: a database, compiled by Mellor, of all the independent restaurants in London offering deliveries. "There'll be a summary of what each restaurant does, written from the view of someone else in the industry. So I'll fondly describe what Snackbar London is doing, for example, and someone else will describe The Laughing Heart's offering."
There'll be takeaways, of course, but there'll also be meals "that require a bit of finishing at home, so they'll come with instructions" – adding a welcome source of distraction and (if you're isolating with people) a way of engaging with each other beyond home workouts and bored bickering.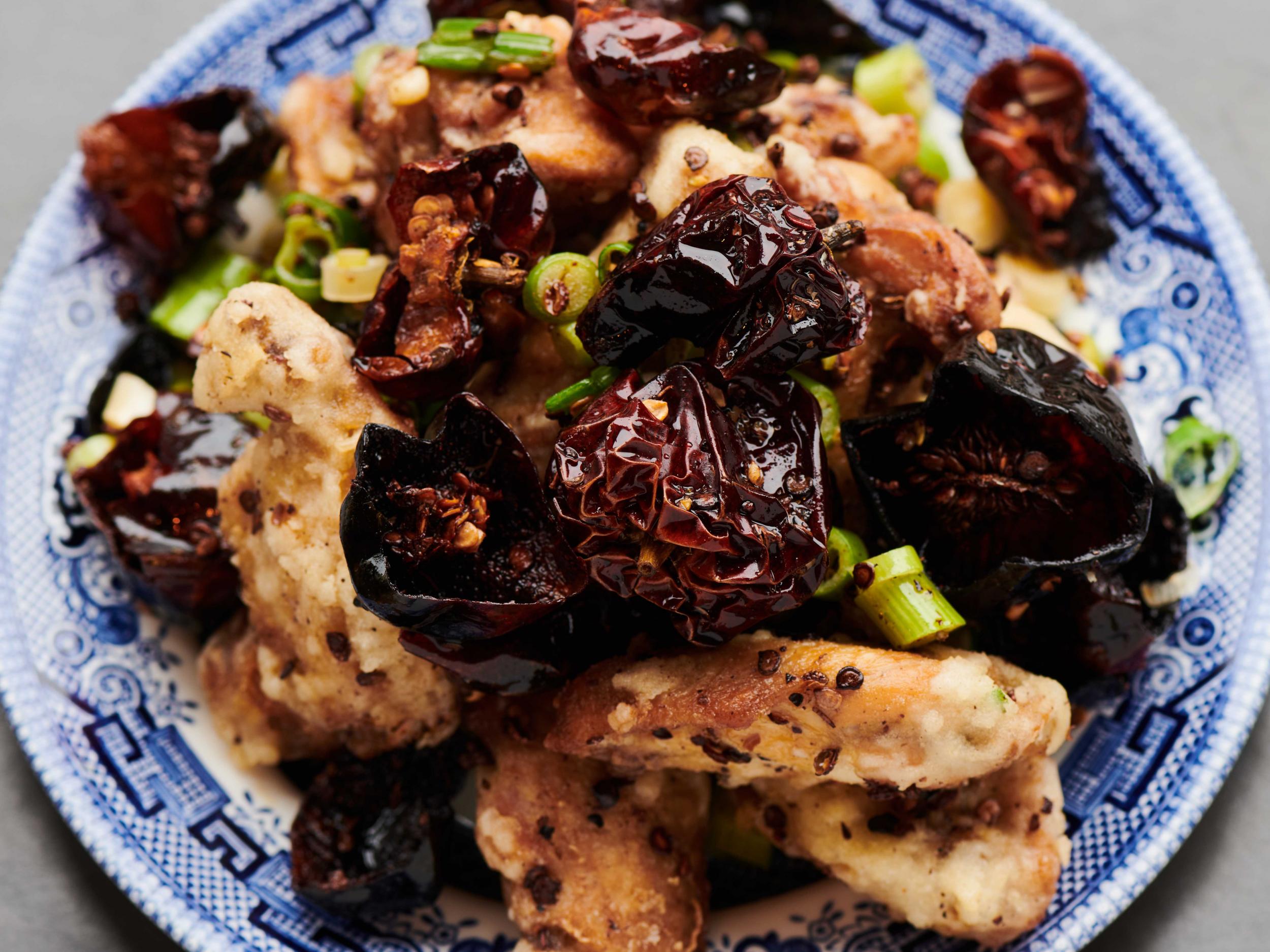 So far, so pre-Covid 19. What makes this an unusual database for unusual times is not the meals themselves – though there are more of them, and better – but the offerings beyond that. As well as masterstock beef, aubergine and salted chilli, The Laughing Heart is offering its napkins and glasses. As well as crispy fried cauliflower, ginger salt and toasted cashew Thai-style waldorf salad – one of three courses offered currently by Pidgin London on a delivery basis – there will be wines from its acclaimed wine list. There will be – from those restaurants to whom the music matters – curated playlists for you to download for your dinner.
"As these weeks and months go by, the offerings will evolve and become more sophisticated – because this is new territory," says Mellor. "We don't want to profit from everybody's unhappiness; we are trying to look after our staff and suppliers. We're in the hospitality business. We assess what people need from us right now and try to provide it."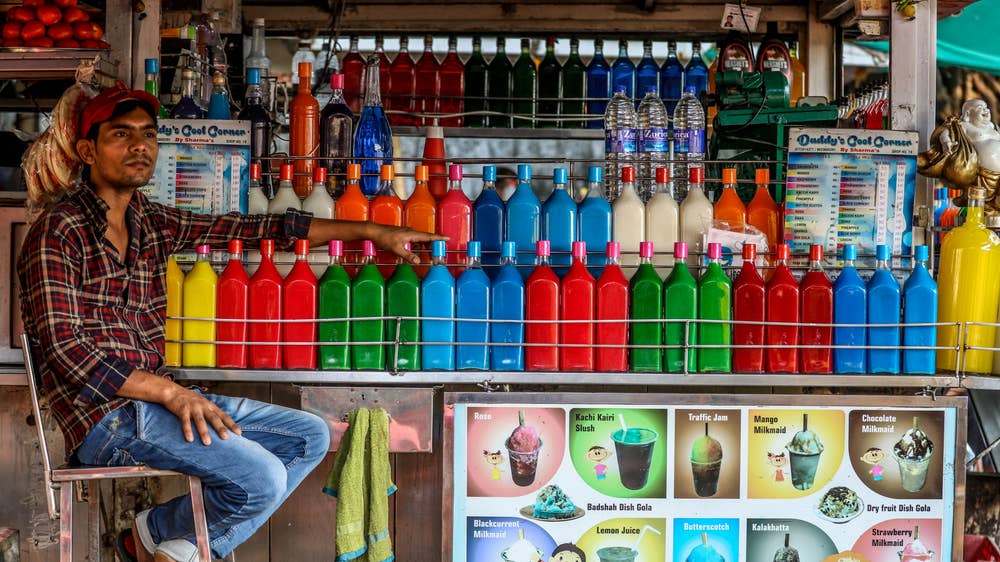 In short, we don't need to wait for normality to return to support our restaurants – or to be supported by them in keeping the social parts of our brains firing.
"You could have a Skype dinner party, where you order the same pre-prepared meals in and cook and eat them together," says Natasha Cooke of Lupins in south London. Meals from Lupins are available through Deliveroo or their own home-delivery service, which "provides them in such a way that you can freeze or refrigerate them and reheat them when you need".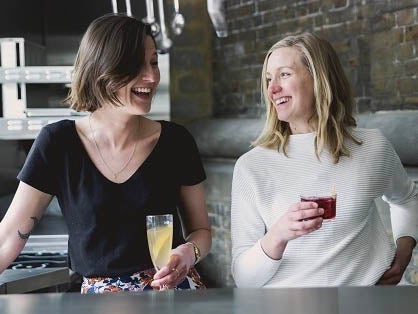 Londoners isolating in a group of housemates or with family should look up the BBQ restaurant Prairie Fire, from where pit master Michael Gratz is vac-packing his Kansas City-style smoked meats and delivering them with beers and sides you can store. They're easily reheated – "submerge the vac-pack of meat in a hot water bath for 20 minutes and you're ready to go" – and if you carve them up on a serving board it makes for a sense of occasion even if there isn't one. "Pass the pork, pass the brisket, sharing around a table – it's the sort of interaction we are all going to really need."
Of course, the most obvious route for those looking to recreate the restaurant at home is through those established providers. In the past month Deliveroo registered almost 3,000 new UK restaurants, and launched a new campaign "to support the restaurant sector". Premium platform Supper, meanwhile, has had what its marketing and business development officer Kieran Cawley called, "our craziest week".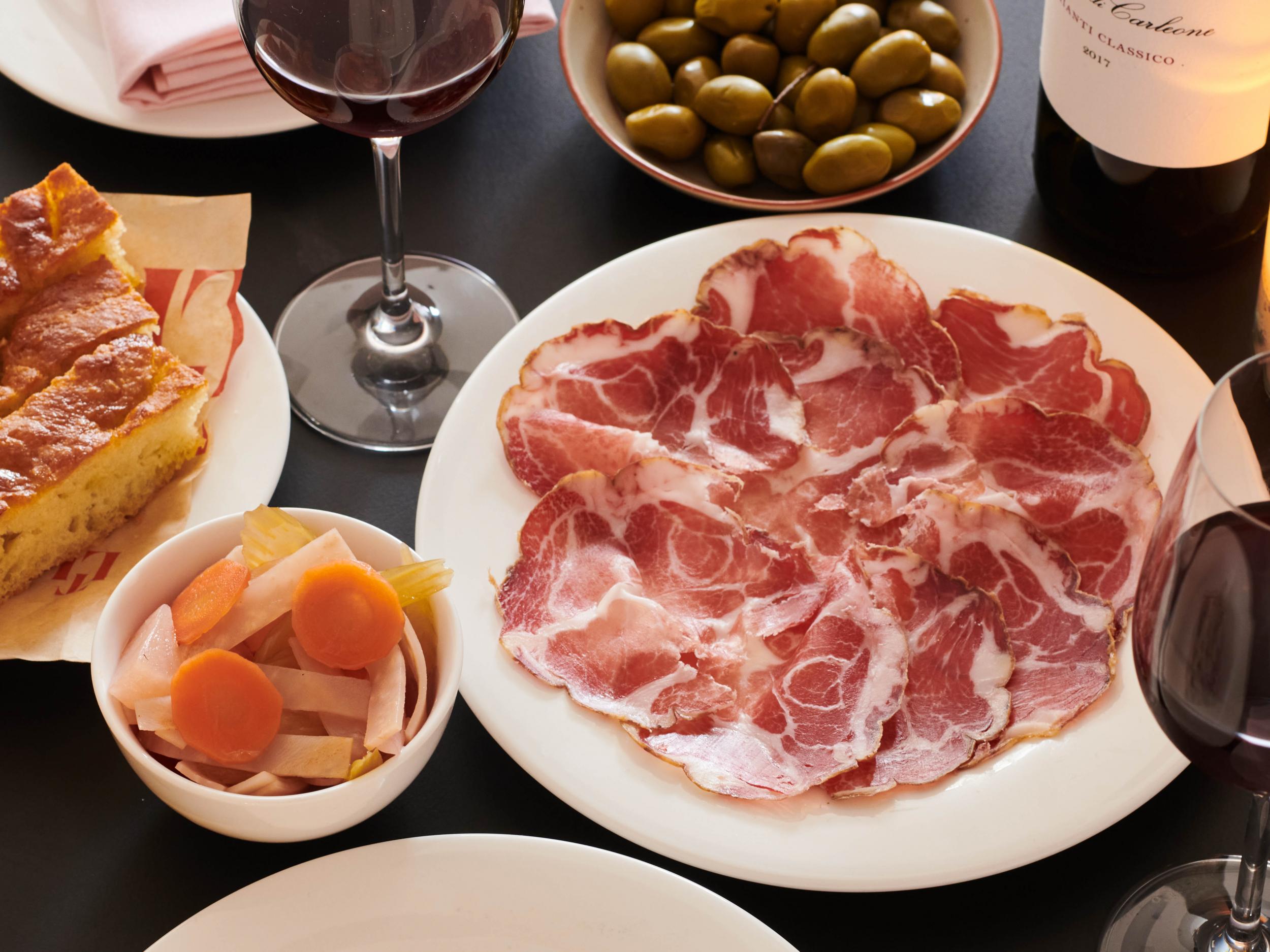 "So many restaurants looking for delivery, which we're trying to onboard as quickly as possible – restaurants like Hide, Yauatcha, Hakkasan," he lists, "who want to maintain their high, Michelin-quality standard." Of these, a fair few are looking to go one step further and provide the wine themselves or, recommendations for pairing.
Cawley has no particular views on how to make the experience feel more "eating out", beyond ensuring the meals you receive are of restaurant standard. "Our bikes are designed and customised to carry the food to you in the best way possible – better than someone on a pushbike or moped can do – and we test timings and encourage our partners to omit dishes that don't travel." It's something I wish Deliveroo could do more of, having ordered a fair few disappointing numbers. Some restaurants have the packaging to get round this, but in general I would avoid deep-fried food (the batter goes soggy) and noodle dishes which can stick together and go claggy.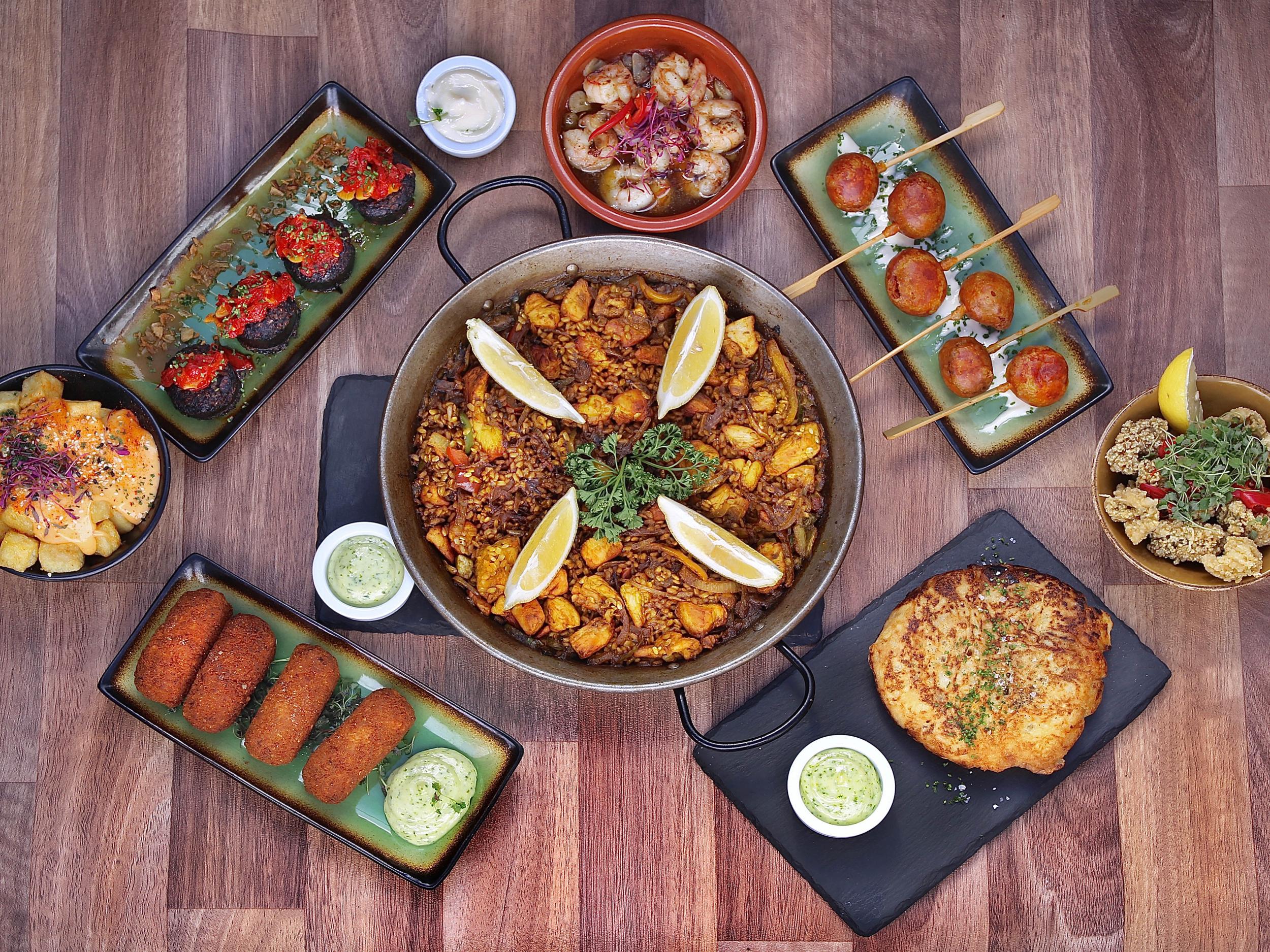 "It's the first thing we talk about in the industry, whenever the chat turns to takeaway food: the problem of transport," says Mellor. "A lot of restaurant-style food doesn't travel well." It's why The Laughing Heart, Leroy, Lupins and other restaurants who previously eschewed delivery services have redesigned their menus accordingly.
"The flavours are still Mediterranean, just as they have been in our restaurant – but our takeaway options – lamb and aubergine tagine with couscous; chicken cacciatore – are heartier, more family-style," says Cooke. 
Braises, curries and stews only get better with time, and can be kept warm or reheated without adverse effect to flavour and texture – so you can stagger two or three courses over an evening, just like the real restaurants do. 
On the evening in which my family decide to order in, we do just that: Alex Clayton of Tasca Dali in Warwick texts us 20 minutes before delivery asking us to preheat the oven. He arrives with a platter of cold meats and cheeses and another of tortilla and croquetas, for starters, and a Spanish fish and potato braise to rest snug in the oven while we eat. We light candles, sit round the table and serve up on proper crockery. For Seb Holmes of Farang in north London, the latter is essential if the meal is to feel like a proper experience.
"Our whole concept is based around sharing. We've had to flip that and make dishes more individual, so those isolating on their own can order – but you can still serve dishes as courses – the crispy chicken first, then the homemade curries or whole sea bass with sour fruits – and serve in nice bowls, and get stuck in as you would in a restaurant.
"If you've kids at home, you can even get them to pretend they are front of house and practice their maths. Train them young," he jokes. "We'll need all the help we can get after this."
Source: Thanks https://www.independent.co.uk/life-style/food-and-drink/restaurant-quality-food-delivery-coronavirus-a9423136.html