Anyone who has enjoyed the taste of a Davis Bakery product in its 80 years, can attest the slogan, "The Taste Tells The Story," is true.
Founded by brothers Ben, Carl and Julius Davis in July 1939, the bakery has been an integral part of the community and today is operated by members of the second, third and fourth generations. Davis Bakery has locations in Woodmere and Warrensville Heights.
Joel Davis, a member of the second generation and president of the company, said celebrating 80 years is "an accomplishment."
But he said a lot of that success has come from changing and adapting the business, and adding institutional customers like Heinen's, hospitals and hotels.
"When we first started, we were focusing on retail, and at one time, we had 39 retail stores," Joel Davis said. "Then we saw supermarkets start getting into the bakery business and now you can find bakery products in gas stations. So, we saw the writing on the wall and started selling to Heinen's about 30 years ago. It's one of our largest customers, so if you can't beat them, join them. At the peak of 39 retail stores, we had 450 employees. Today, we only have two stores, scaling down on retail and going after institutional businesses."
Davis Bakery celebrates 80 years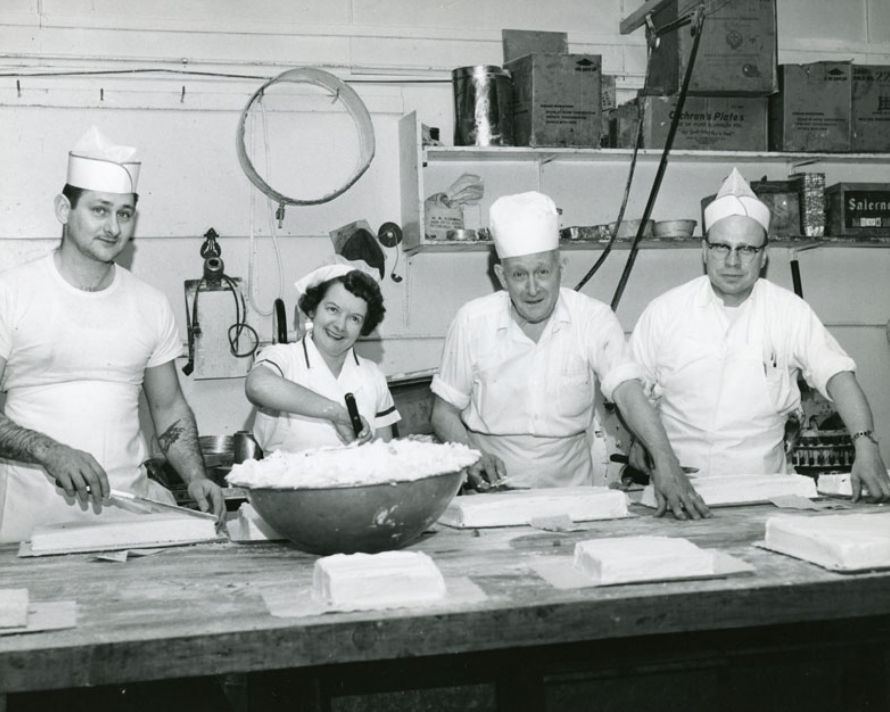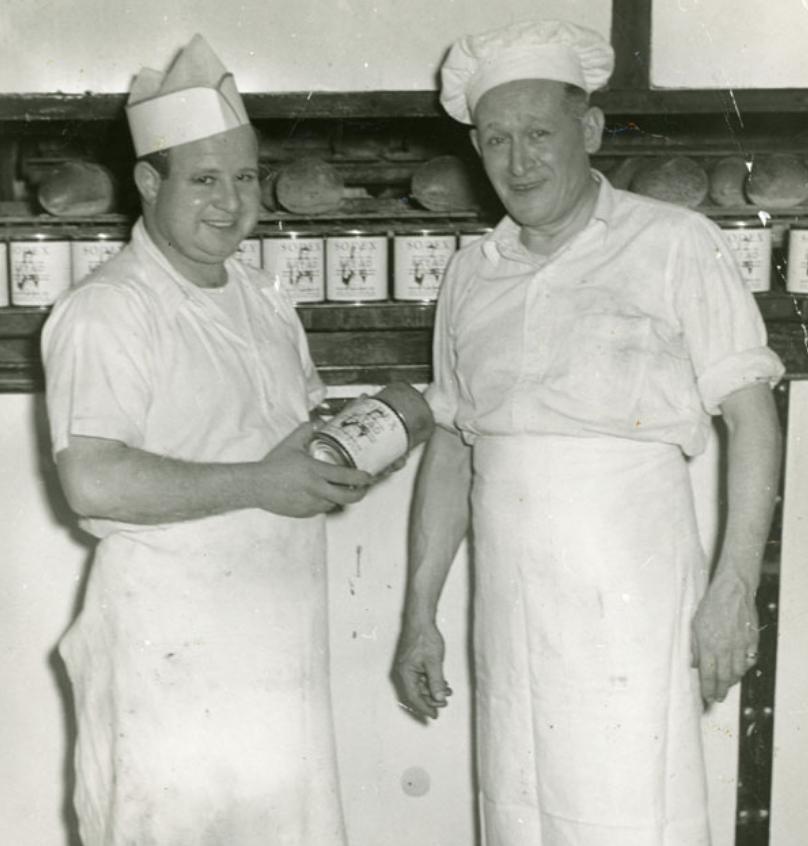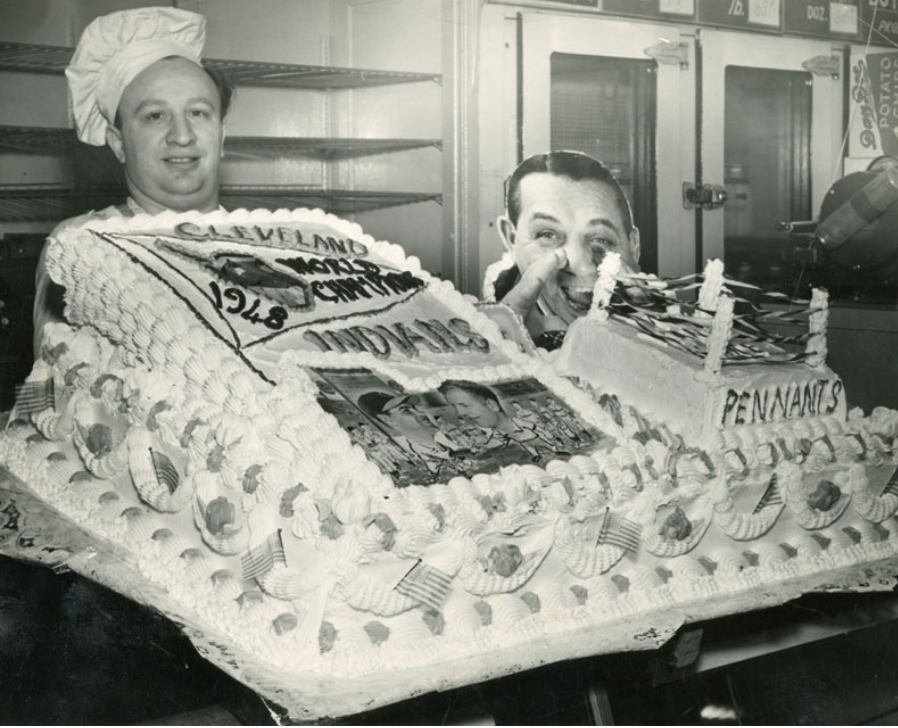 Along with changing operations, Jay Davis, a member of the third generation and vice president of operations, explained most family businesses don't make it past the second generation.
"It is very unique to have the family rapport and the spectacular thing about our family is that we all still like each other after being in business together for so long," said Jay Davis, a Moreland Hills resident.
Joel Davis, of Lyndhurst, added, "The family is extremely close and we get along well, and this is true even about my dad and his brothers. There was never any jealousy between husbands and wives, and aunts and uncles in terms of what one had or didn't have, and that went down my generation and I think the same thing with my sons and even Matt. Everyone gets along so well together. It's that kind of thing that can break families apart and close those businesses."
Family dynamic, history
Recalling their experiences growing up at Davis Bakery, Joel, Jay and Stu Davis, and Matt Martin, said being involved as long as they could remember had an impact on their lives, and eventually, their careers. Stu and Jay Davis joined the business full time in 2006, following their graduations from The Ohio State University in Columbus, and Martin joined in 2008. Other family members were involved, including Joel Davis' sisters Janice Davis and Audie Yospur, and his cousins, Sam and Marilyn Perkul, Arlene Hermelin and Sheldon Davis.
"When I first started in 2006, I remembered the first week I started working," Jay Davis said. "(My father, Joel) had me go into work at midnight to work alongside our wholesale truck driver. So, I was going on delivery runs at one in the morning. After a few weeks of doing that, I was fortunate enough to work alongside Durham Reeves, who I feel is an integral part of this story. He, also called Bodie, was a baker with us for 65 years. We'd be in the ingredients area and he'd remember all of our recipes. He was like the bakery bible. So, my journey started ground up – whether that was working behind the counter at 14 or sticking cherries into the dough at 3 or 4 years old."
Stu Davis, of Beachwood, added, "We also had a baker with us for about 30 years, we all called him Smitty. He was a key mentor as far as how to work productively, and to stay focused and on task. When I was a kid, I would go after school, clean up, wash dishes and paper pans, and these guys who were there back when I started, it was interesting to have them help me progress. They were like part of our family."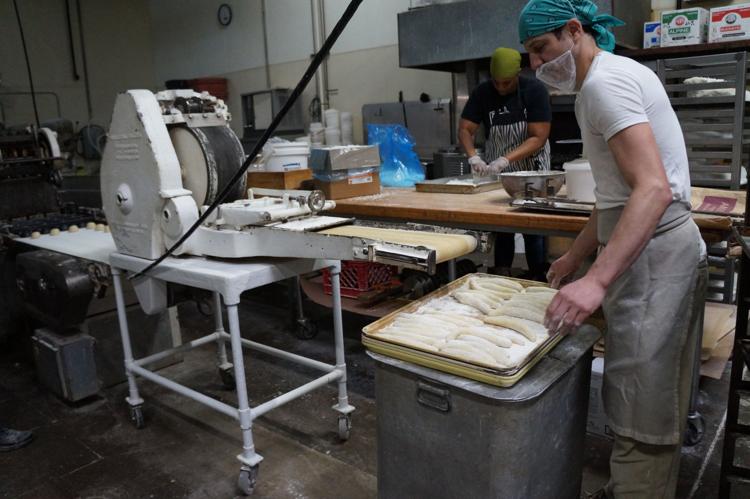 Matt Martin, of Euclid, said he also used to come after school to clean, paper pans and do other odd jobs. But, the most interesting part was seeing the business side of things.
"I'd see the baked goods and bread at family functions because there was Davis Bakery at every holiday," he noted. "It was just cool seeing the business end of that as I came into the bakery professionally."
Making a point that he wanted the younger generations to experience other things before deciding to join the bakery, Joel Davis said he was the same way. His first job out of college was doing accounting at J.B. Robinson Jewelers, adding taking that job was very important to him, and in the grand scheme of the business and employees.
"I think part of it was ego, knowing you didn't have to go into the family business, and that it was also important for the employees at the company knowing I didn't have to go into the family business, and that I'm not just there because my dad was an owner," he explained. "I felt it was very important for my sons to do the same thing. Stu and Jay both had other jobs before I approached them to join the bakery. And I tried to stress to them that if they wanted to come in, they weren't doing it for their grandfather, or me, but because it was something they loved."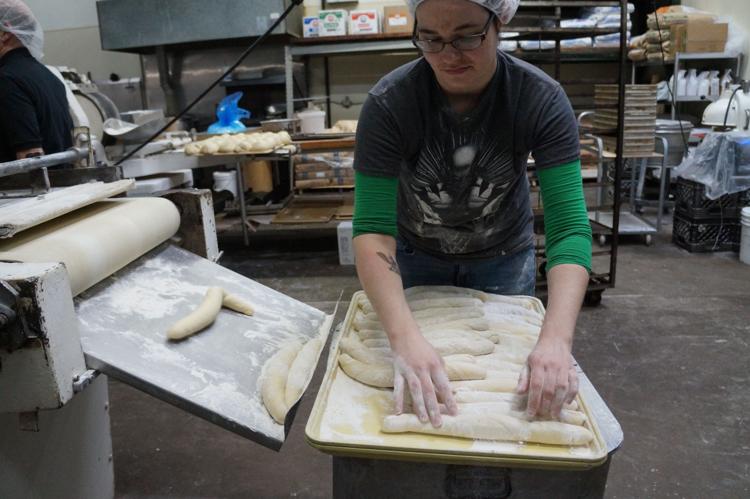 Passion, quality, dedication part of the recipe
Harnessing that passion and interest in wanting to be there, the family said it reflects directly into the quality of their product. Though many things have changed over the years, the quality is the one thing that hasn't changed, Joel Davis said.
"That is something we will never sacrifice to save on cost," he said. "We are always going to put the product out there. Our rye bread is our calling card, so to speak, and it is what opens a lot of doors for us. And the 80-year-old sour that we use, which is literally 80 years old. You always leave some and build on it, and feed it six times over 24 hours. Though people's perceptions always change, the quality never will."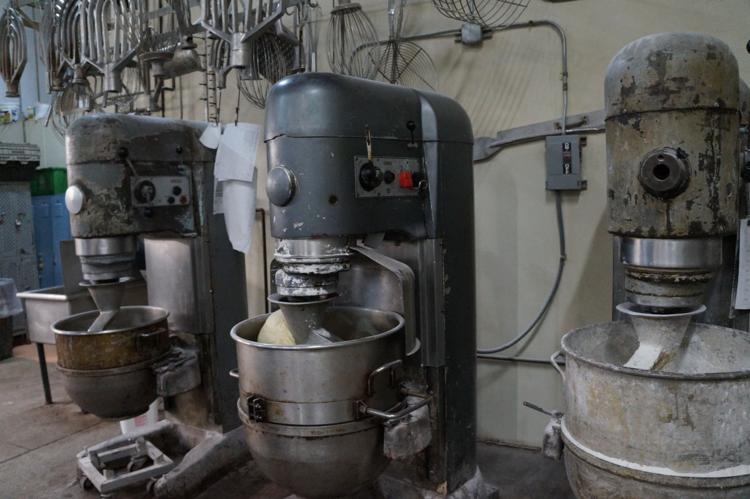 But good quality products can't be delivered without a strong team to fall back on, Jay Davis said.
"We'd be negligent not to mention our team," he noted. "We're fortunate in that way, especially for food service, where we don't have the crazy turnover that a lot of other businesses experience. Our two deli managers have been with us for 40 years, and we have a couple of other well-tenured employees with us. That has been a big part of our success."
Joel Davis added that dedication is a testament to the bakery, and has been something they've been lucky to experience over the last eight decades.
"When customers walk in and see people they know, and they know their names and the sandwich they always get, we owe a lot to having people like that," he explained. "Remember, once we had over 400 employees, so we have many success stories. There have been people with us for 30 years, that started their careers with us and retired with us, too. That is what makes it, the product and the people, and that family commitment."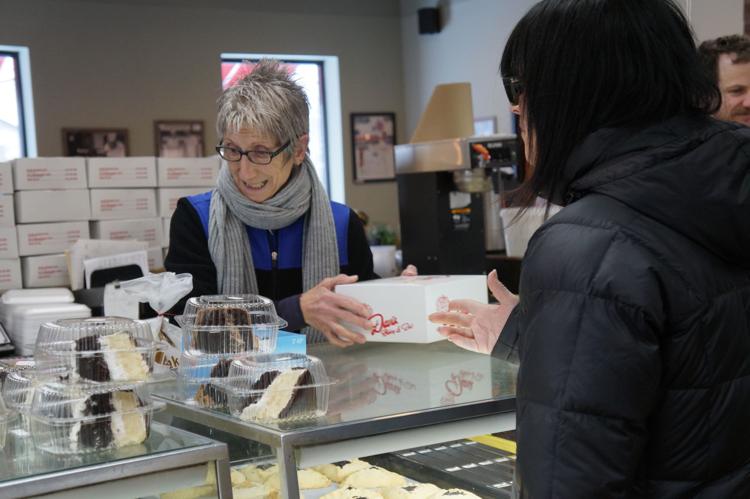 Speaking of product, the four added their unchanging bakery staples have also earned places in their hearts, with Jay Davis giving a shout-out to the chocolate rugelach; Stu Davis mentioning the Chinese cookie; and Matt Martin noting the white coconut bar. But true to character, Joel Davis played the diplomat.
"I honestly can't say I have one favorite, it'd be like picking a favorite child," he said, jokingly.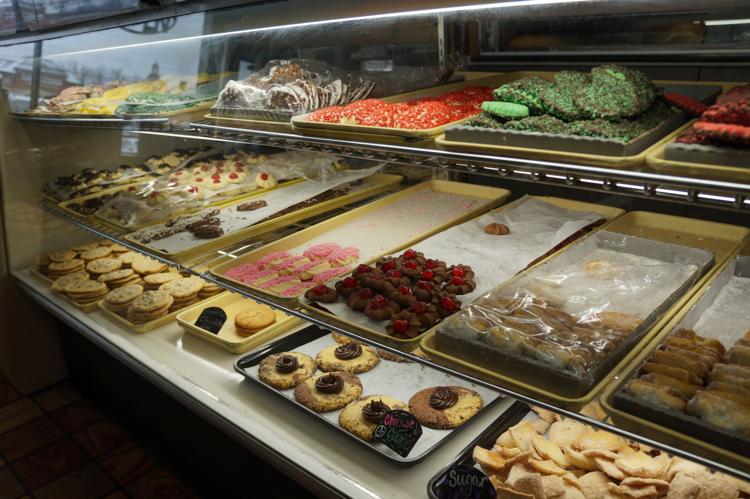 Jewish community plays important part
When the bakery began back in 1939, Joel Davis said his father and his brothers vowed to never use lard in their products, only kosher raw materials. And that's what they did, he added, saying that was a big part in not only making products that people loved but products that everyone could enjoy, regardless of their level of kashrut observance.
"We kept that promise," Joel Davis said. "That is the Jewish heritage thing. Now, our plant itself is kosher and has been for over 10 years. We're under the supervision of Quality Kosher and Rabbi Aryeh Spero. The store isn't kosher, but we're already doing the hardest part with kosher raw materials."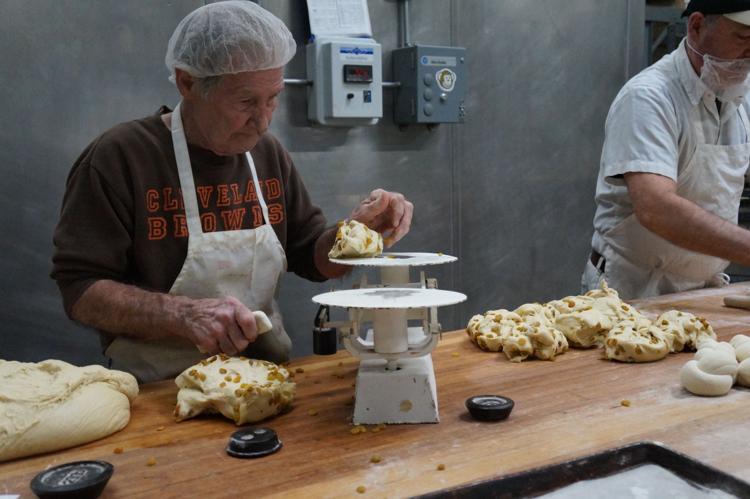 But, on a more personal level, Jay Davis noted the Jewish connection lies in the surrounding communities.
"For me, we're part of a lot of Jewish life cycles in other people's lives, whether that is providing a cake or a tray for a bris or a b'nai mitzvah," he said. "We're always honored to be part of that family's tradition or gathering. It makes me think back to my bar mitzvah where we had a Davis Bakery Torah cake."
Stu Davis added, "It's kind of, like when we're making challah for the Sabbath, it is a special feeling knowing this is going to be on someone's table and they will be passing the bread to one another. It's like we're part of that family. Bread is a key component of the Jewish religion. So, it feels like it's more than just bread."
But that familial and community connection doesn't just end within the Davis family and their employees. Joel Davis said one of the biggest parts of Davis Bakery's success, legacy and future lies in generational ties, both from within and outside the business.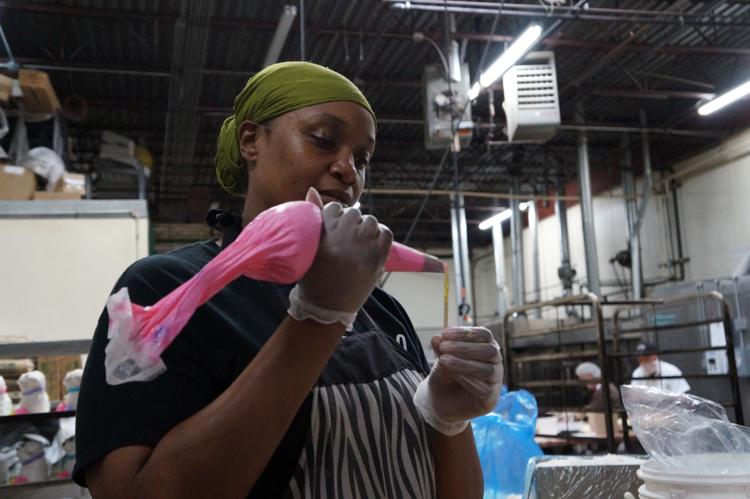 "What I like to hear at the store is someone my age coming in with their little boy or girl, and saying that 'your papa used to bring me here as a kid too,' and that makes you feel so good," he said. "Or you hear someone talking about their wedding cake, and saying that their mother also got their wedding cake from us. It just kind of makes you feel old, I guess, but it also goes make you feel good that you've become part of the tradition for many families. We might have customers come here once a year, like for Rosh Hashanah. That's another thing that makes those 70 hour work weeks worth it."
Future on the horizon
Looking to the future, Davis Bakery hopes to be around another 80 years. With many opportunities on the horizon, and additional changes like bolstering their online ordering or adding gluten-free, sugar-free or vegan options, the bakery is not afraid of a little change.
"But, when we do it, we don't want it to be mediocre," Joel Davis said. "We like the wow factor in anything we may do."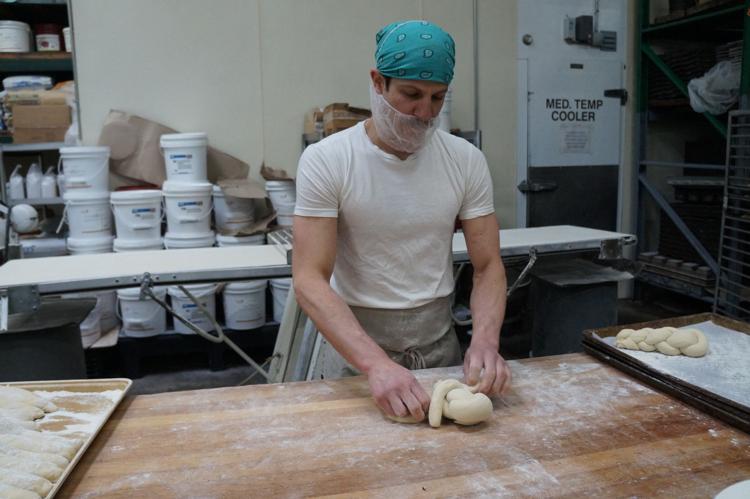 But the one thing that will never change is the family component. Jay Davis, who has two children Milo (6) and Eli (3); and Stu Davis, who has two children Asa (5) and Wrenna (2), said they'd be happy to get their children involved but only if they want to.
"I plan to take the same approach our father did with us where there is never really any pressure of coercion to enter the business," Jay Davis said. "It does bring a smile to my face when I see my kids come in here and do the same things I did when I was their age, like running behind the counter and grabbing a cookie."
Stu Davis added, "I want them to pursue their passions, as my father did and like we all did before they get into it. But, if they do pick it up, if that is their passion, so be it."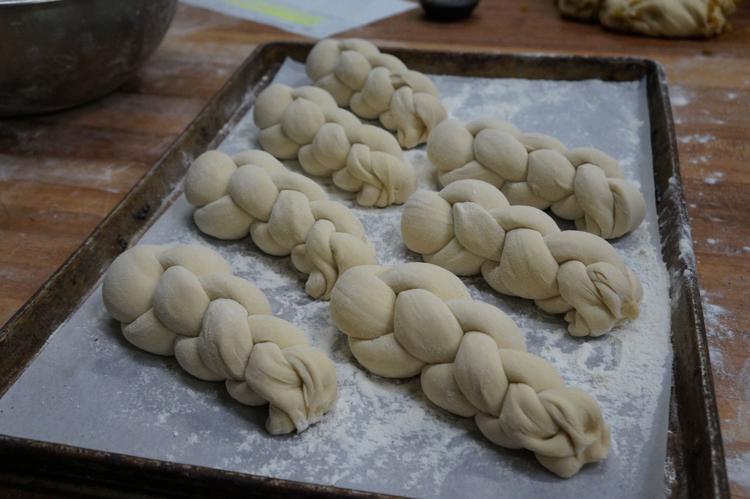 No matter who gets involved, Joel Davis said he feels nothing short of "proud" of the past eight decades alongside his family.
"I'm very fortunate for several reasons, especially since (Jay, Stu, and Matt) get along so well," he noted. "And you don't see that a lot in families, especially those that work together. And it's not that I make them do it, they take it upon themselves and punch the clock. They truly love it."
Source: Thanks https://www.clevelandjewishnews.com/features/nosh/davis-bakery-celebrates-years/article_d9d2f55c-729d-11ea-a182-77dc8be8d2cf.html