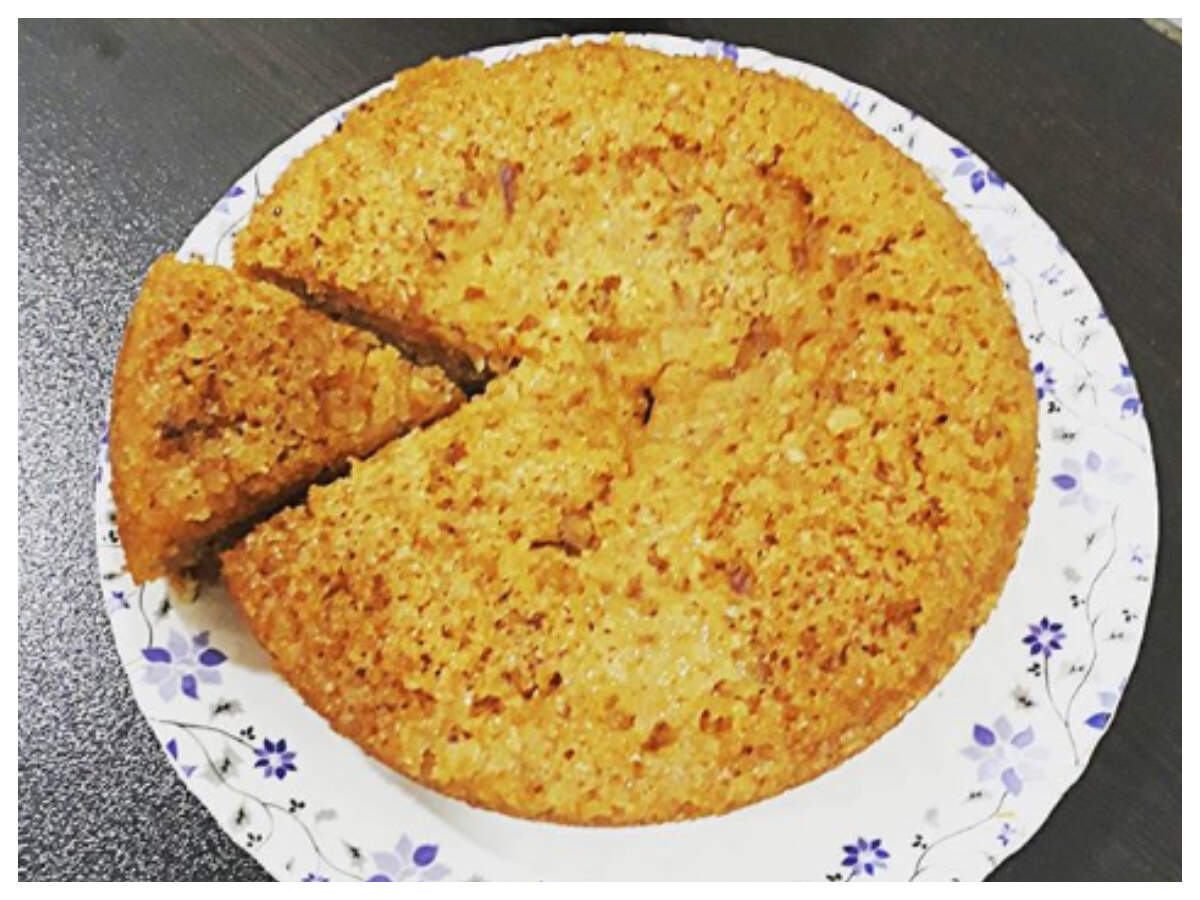 1. First of all, take a baking tin and grease it with butter or oil and set aside. Now, Take a pressure cooker (5 to 6 litre), remove the gasket and whistle. Place the cooker on a low flame and add salt in the cooker. Spread it evenly and cover the lid.
2. In the meantime, take a mixing bowl, and sieve refined flour into it. Add baking powder and mix them together.
3. Take another bowl and mix semi-melted salted butter, condensed milk, sugar and water. Blend well and then pour the wet mixture into dry mixture. Add one cup of soda/fizzy drink while mixing. Alternately, you can use baking soda. Mix only in one direction. Use a spatula to blend all the ingredients gently. Make sure that you don't over mix it. The batter should be of medium consistency.
4. Now pour it in the cake baking tin and gently shake the pan or tap the sides. Place a stand in the cooker so that the baking tin doesn't touch the salt. Now place the tin on the stand and cover the lid. Cook the cake on medium flame for 45-50 minutes.
5. Check it after 45 minutes using the toothpick trick and once done, switch off the flame. Take out the tin and allow it to cool. Demould the cake once cool and garnish with powdered sugar or gems/choco chips or whipped cream.
Source: Thanks https://timesofindia.indiatimes.com/life-style/food-news/how-to-make-eggless-cake-in-pressure-cooker-at-home/photostory/74948167.cms