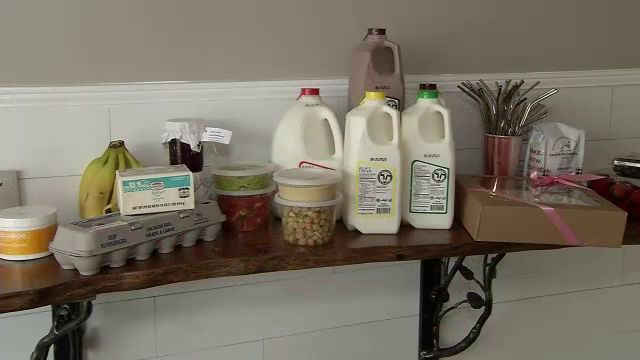 GREENSBORO, N.C.– A bakery is helping local farms and customers amid the coronavirus outbreak.
Maxie B's is known for decadent desserts made with farm fresh ingredients from the Triad. Once the pandemic hit, milk, eggs, and other pantry staples flew off grocery store shelves. Owner Robin Davis found herself frustrated when she couldn't find these items and hatched an idea.
She explains, "My first thought was 'well, what can I order here from our suppliers that I could also make available to our staff.'"
Davis ordered more supplies from local farms for her employees to take home to their families. Then, she extended the offer to customers and built an online pantry.
Customers going online to order a sweet treat, can also buy some pantry staples for curbside pickup.
Davis says, "I think everyone is really excited to see us offer this. The suppliers are very excited."
Wholesome Farms, Homeland Creamery, and Ward's Farm supply fresh gallons of milk, cage-free eggs, and butter. Homemade dips, organic jams, and produce are also available.  Most of the products are made by families of workers at the bakery.
"We work with as many local farmers as we can. A lot of them are gratefully very busy, which I think is fantastic because I think we're all really connecting to where our food comes from and our local people where we can go and get it from fresh," says Davis.
Suppliers deliver every Tuesday and Friday. Employees are enjoying the new addition just as much as customers are.
"We've had more time to engage with customers and have a little bit of conversation on the phone," says Davis.
The positive response points to the pantry becoming a permanent stay for the bakery. To order from Maxie B's, click here. 
Source: Thanks https://spectrumlocalnews.com/nc/triad/news/2020/04/04/greensboro-bakery-helps-local-farms