Ferrari F1 driver Charles Leclerc has given his verdict on the Pineapple on Pizza debate. The Monegasque driver was live-streaming a race on Twitch when someone asked him about his preference. He replied that pineapple on pizza is just not right.
The Ferrari f1 driver had his Esports debut last week in the F1 Virtual GP. He surprised everyone and won the race in his first appearance. Leclerc put in a dominant performance on a virtual version of the Australian Grand Prix's Albert Park circuit last weekend.
He was joined by fellow Formula 1 colleges Nicolas Latifi, Alex Albon, Antonio Giovinazzi and George Russell. Lando Norris was planning to join the race but his computer crashed just as the action was about to get underway.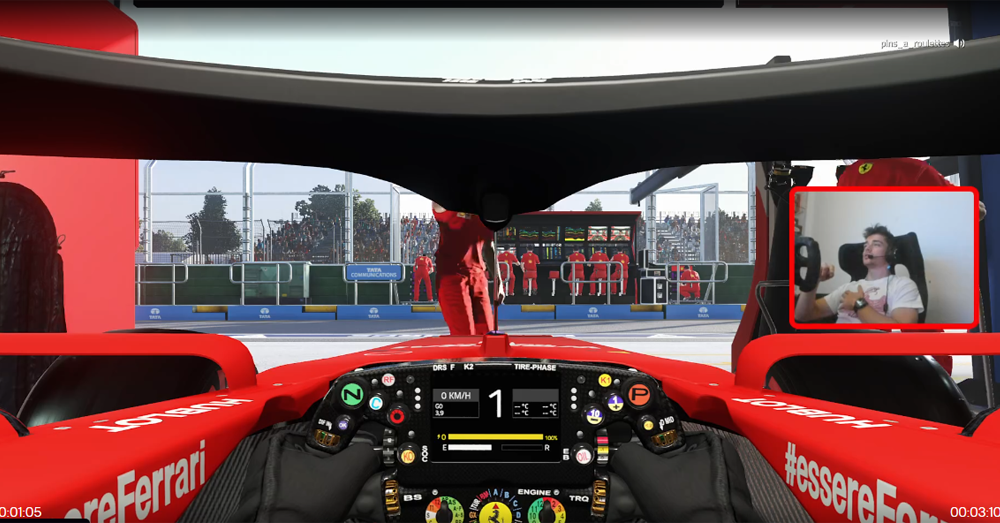 All the F1 drivers even had a practice race the day before and gave us a glimpse of what was to happen in the Virtual GP.
Read More: Watch: Charles Leclerc Takes a Jibe at Alex Albon's F1 Career During A F1 Esports Race
After his debut last week, Charles has been very active on Twitch. He is even organizing a charity event with his fellow F1 colleges to help people in need.
Read Here: Charles Leclerc and Fellow F1 Drivers Organise a Virtual Championship for Charity
Charles Leclerc says no to Pineapple on Pizza
During a Twitch live stream he was asked, "Charles, Pineapple on pizza? Yes or No"
Charles replied, "NO. I don't understand this"
"Pineapple on pizza, that is weird"
Pineapple on Pizza, yes or [email protected]_Leclerc : "No! I don't understand this. I am sorry. Pineapple on pizza is just weird."

➡️ https://t.co/c5ULZ8xD2s#F1 #Charles16 pic.twitter.com/3SihlYqf3y

— Charles Leclerc Fan Page (@LeclercNews) April 10, 2020
Last month F1 decided to launch the F1 Esports Virtual Grand Prix series. After the cancellation of the Australian Grand Prix amid coronavirus threat. To date, Nine races have now been axed in total. With Canada GP being the latest to be taken off the 2020 calendar.
However, F1 managing director Ross Brawn has revealed that he and his colleagues are optimistic. He said that holding a 19-race season is still possible if they can go racing from the start of July.
Source: Thanks https://www.essentiallysports.com/f1-news-pineapple-on-a-pizza-charles-leclerc-gives-the-verdict-during-an-f1-esports-race/