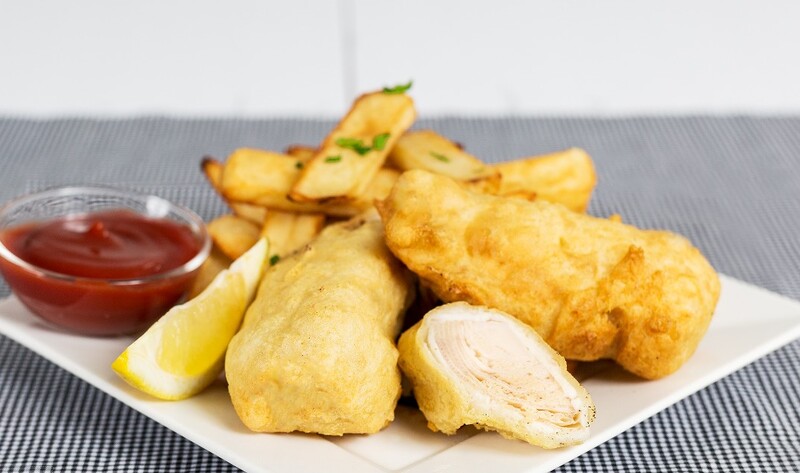 Chicago-based vegan company Upton's Naturals will soon debut vegan Banana Blossom, meant to be used as a fish alternative, at Whole Foods Market nationwide. The new product features banana blossoms soaked in a savory brine and sealed in a shelf-stable pouch. "Right now, [banana blossom is] a waste item that doesn't get used for anything. I've seen it fresh, minced up in some Thai dishes, or sold canned and brined, but it's not widely available here," Upton's Naturals Founder Dan Staackmann told Foodvigator-USA. "It has a light, delicate, flaky texture like fish, and works really well breaded and fried as a fish alternative." To help Americans get familiar with the somewhat novel ingredient, Upton's included a recipe on the back of its packaging and will publish more banana blossom fish recipes on its website once the product launches.
This summer, Upton's—which makes a variety of meat replacements from jackfruit and seitan—also plans to launch vegan Jerky Bites in four flavors (Smoky Original, Tarragon Ginger Lime, Tamarind Pepperoni, and Pineapple Pink Peppercorn).
Please support independent
vegan media while getting the very best
in news, recipes, travel, beauty, products,
and more.
Subscribe now to the world's #1 plant-based magazine!
Subscribe
Source: Thanks https://vegnews.com/2020/4/new-vegan-banana-blossom-fish-to-debut-at-whole-foods