The stay-at-home order may have squashed your birthday plans, but it will not take away your birthday cake. Some of the best bakeries in Chicago are still whipping up beautiful confections fit for a celebration of epic proportions—even if you're not leaving your apartment.
You can have your birthday cake and eat it, too, thanks to these local bakeries. Just be sure to place your order in advance if you want to blow out candles on your big day.
Aya Pastry
Get to know Aya Fukai, the fine-dining pastry chef turned bakery owner who cranks out picture-perfect breads, tarts, cookies and croissants. It's no surprise that she's also got an array of stunning cakes that will make any birthday feel extra special. These towering creations come in decadent flavors like banana-chocolate-peanut butter, coconut-pineapple, caramel and cinnamon tres leches. You can claim your cake at Aya's West Town shop or opt for home delivery for $5, with an order minimum of $40.
Bake
This cozy Wicker Park bakeshop is happiness personified, and the sweets behind the counter are equally peppy. The expansive menu includes 10 cake flavors, with options like Nutella malt, red velvet and s'mores. But if you really want to bring a smile to someone's face for their birthday, order the rainbow cake, with pristine layers of red, orange, yellow, green, blue and purple sponge sandwiched together with dreamy vanilla buttercream. Cake orders must be placed 48 hours in advance and can be picked up at Bake in Wicker Park.
Bittersweet Pastry Shop
If you're celebrating a milestone birthday, it's time to call in the pastry pros at Bittersweet. In addition to a handful of signature cakes (in flavors like strawberry-white chocolate and lemon-raspberry), this bakery offers a selection of designer cakes, which are dolled up with ruffles, rosettes and intricate sugar work. If the birthday boy or girl needs something extra this year, consider upgrading to a petite party package, which include celebratory extras, like champagne, floral arrangements and confetti. Orders must be placed at least two days in advance, allowing more time for designer cakes (three days) and party packs (five days).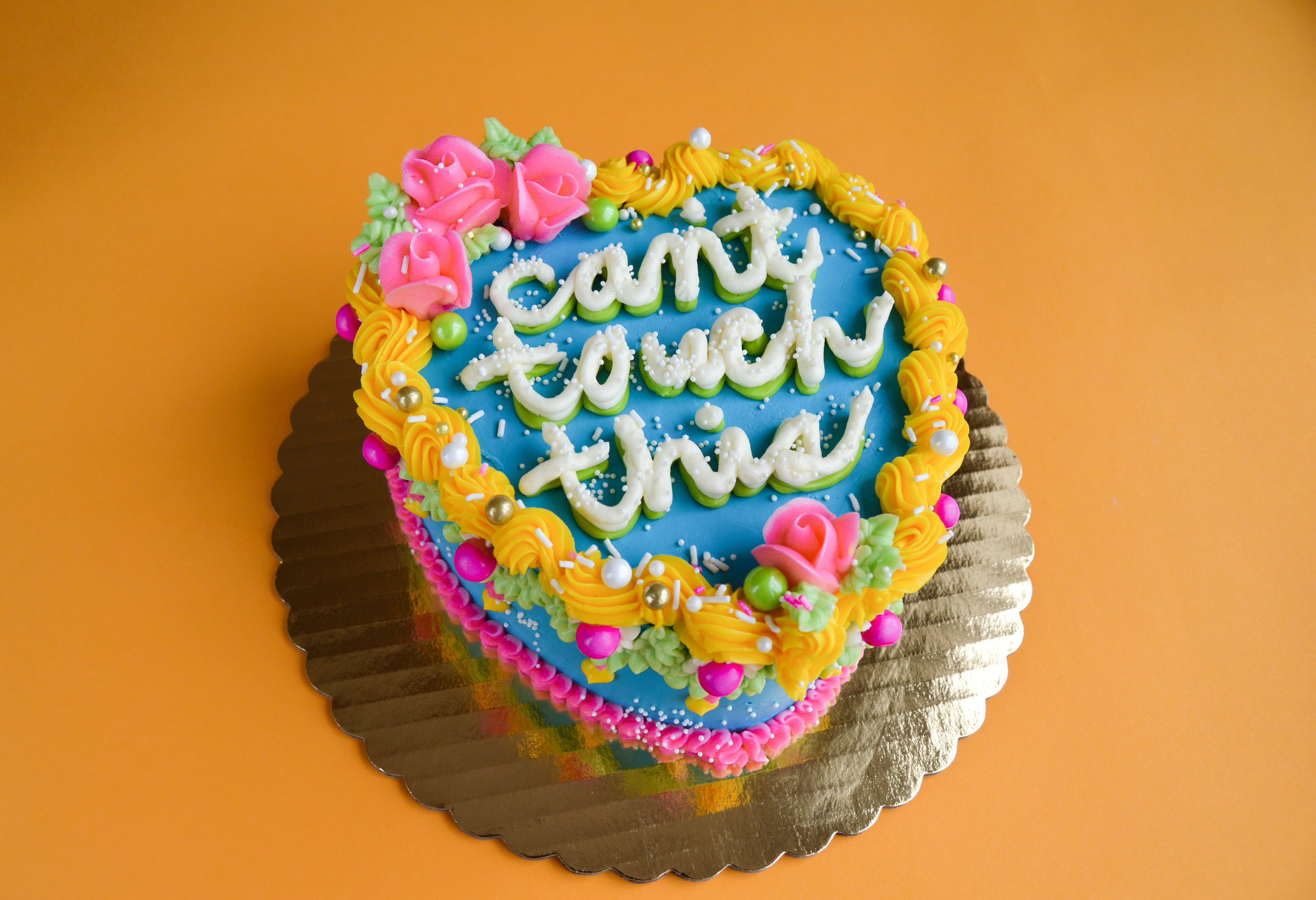 Bon Vivant Cakes
Celebrate your birthday with a side of sass when you order from Emily Nejad's collection of cheeky cakes. Perfect for couples, the mighty mini is stacked four layers high and topped with an explosion of colorful party popcorn and squiggles of decorative buttercream. The fancy heart cake is a bit bigger and can be customized—you pick the flavor, filling and colors. Don't forget to select a phrase you want etched across the top of the cake; options include "Fuck this sucks" and "Confine me daddi," but you can also go classic with "Happy birthday." Orders are available for delivery only and must be placed at least seven days in advance.
Kristoffer's
There's something inexplicably comforting about tres leches cake (it's probably all the delicious diary), and Kristoffer's is the authority on the matter in Chicago. The McKinley Park bakery offers its soaked confections for pickup and delivery, by the slice or as a whole cake. Choose from vanilla, chocolate, caramel or coconut, and toss in some handmade sweet corn tamales for the road. As an added bonus, Kristoffer's offers a selection of six- and nine-inch cakes for same-day pickup; if you're looking for something bigger, the 10- and 12-inch cakes require 48 hours' notice.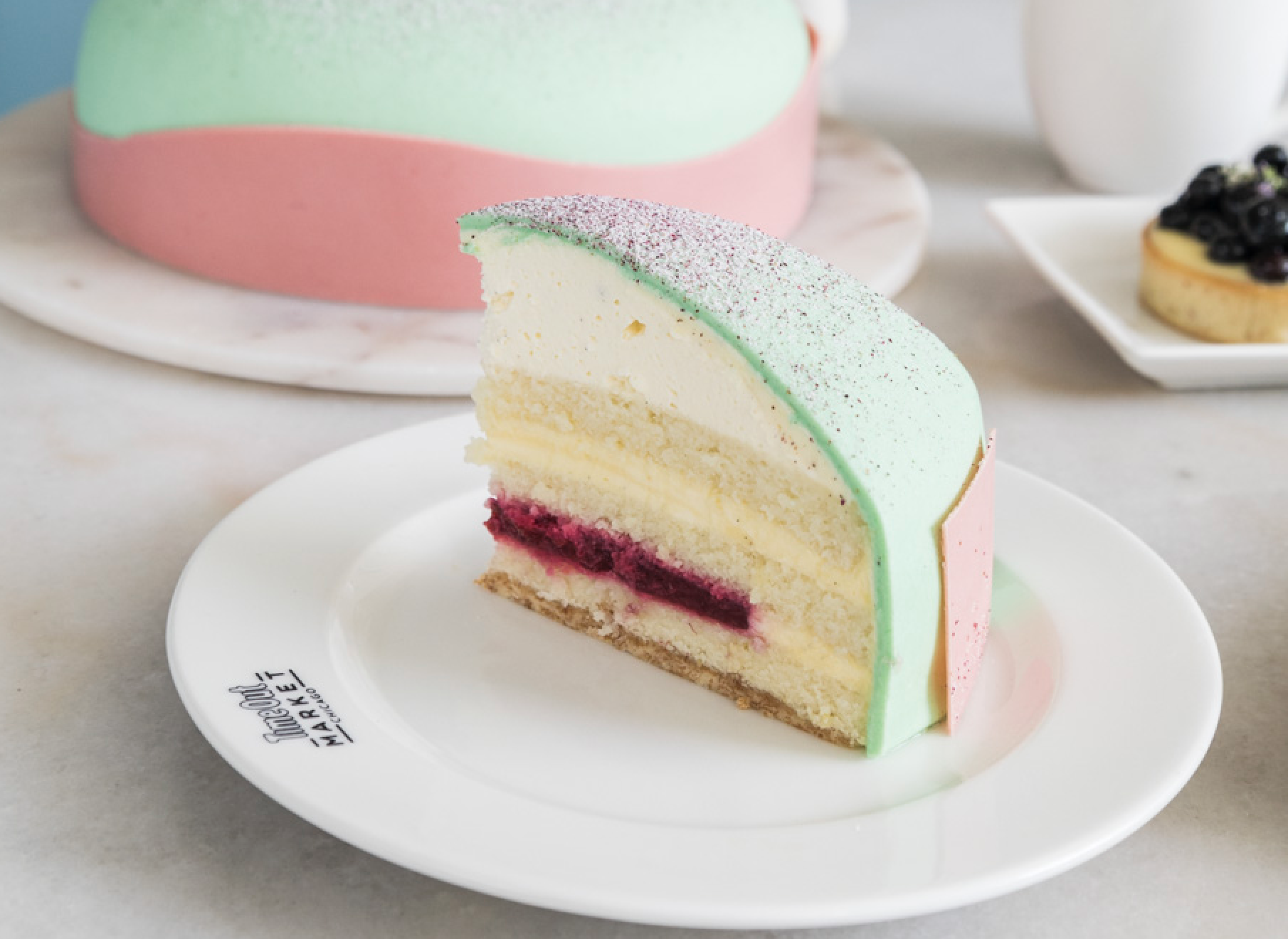 Lost Larson
Looking for a birthday cake fit for a princess? This sweet Andersonville shop has you covered with its traditional princess cake, a Swedish delicacy that boasts layers of vanilla sponge, fluffy pastry cream and raspberry jam—all blanketed in almond-scented green marzipan. Slightly less regal but just as delicious are the carrot cake with cream cheese mousse and the chocolate-coconut cake with an impressive mirror glaze. All three pastries are available by the slice if you're celebrating alone. Contactless pickup is available from 9am to noon on Wednesday, Saturday and Sunday, and if your order exceeds $100, you're eligible for delivery.
Sweet Mandy B's (Streeterville)
One of the city's most whimsical bakeries recently opened a second location in Streeterville that's still operating during this time (it's worth noting that the Lincoln Park flagship is temporarily closed). Available for same-day pickup or delivery is a curated mix of six-inch three-layer cakes in classic flavors, like vanilla, chocolate and Oreo. Colors and decorations vary, but after you place your order online, you can call the bakery to request a custom inscription (something like "Hang in there" seems appropriate). Sweeten the deal with a confetti rice krispie bar, blueberry pancake cupcakes and chocolate-covered strawberries.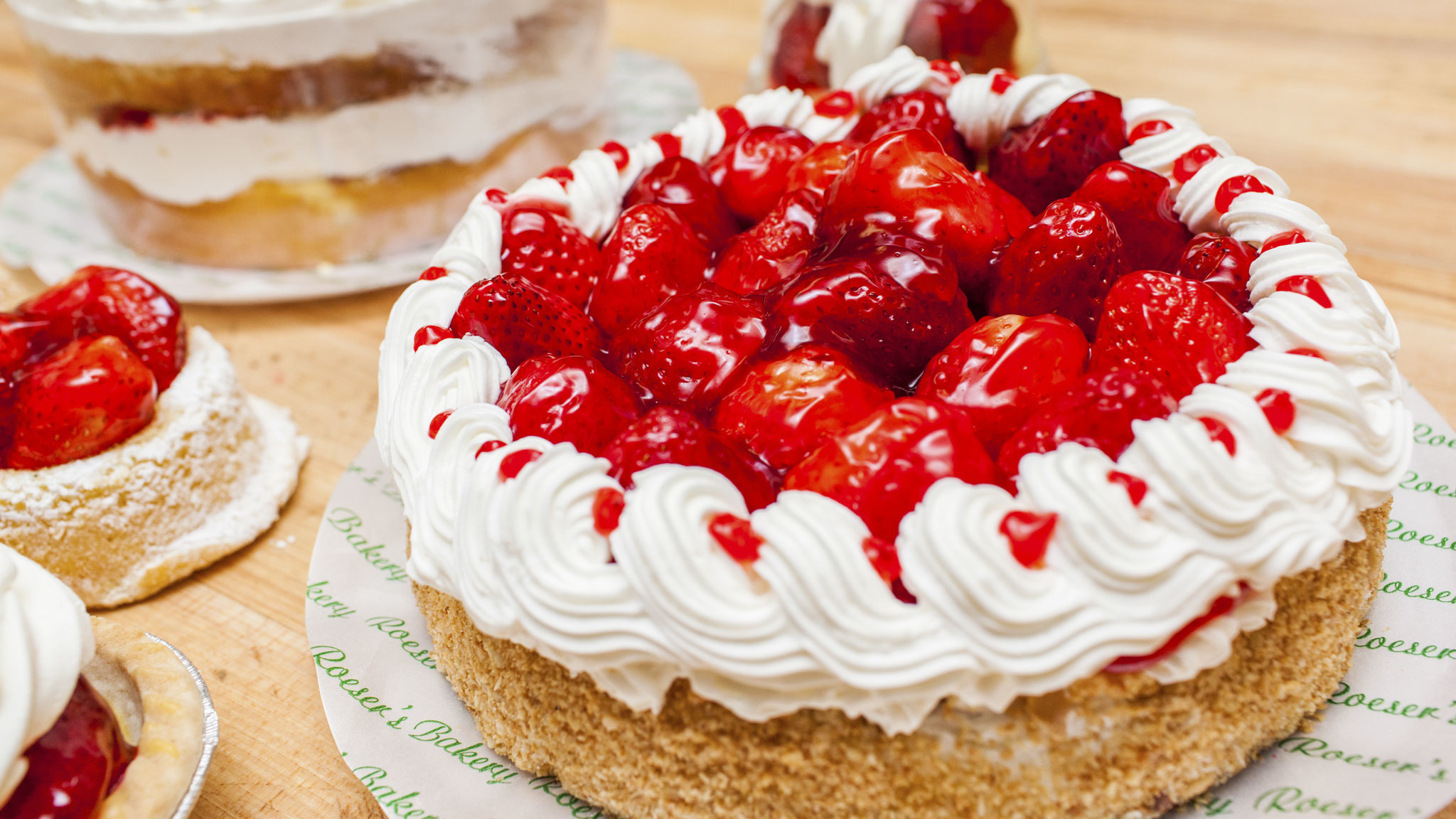 Roeser's Bakery
Delighting Chicago's collective sweet tooth since 1911, Roeser's Bakery is an indisputable classic. Start your online order by selecting your cake and frosting type, the number of servings, pickup date and budget expectations. The crew and Roeser's will follow up with a call within five days to start creating your dream cake. If you want to go for something a bit more indulgent, we've never heard a single complaint about Roeser's famous New York-style strawberry cheesecake, which is topped with a pile of jammy summer berries. Specialty cake orders must be placed two weeks in advance.
Vanille
If you're searching for an exquisite layered cake that's topped with candy-colored French macarons, Vanille has just the thing. The bakery's signature "Love" cake is frosted in buttercream, topped with a drip-down mirror glaze and finished off with a crown of macarons and sprinkles. They've even got a cheeky cake that features a cutout of Mayor Lori Lightfoot, with the words "Stay home, save lives" emblazoned across the top. Celebration cake orders must be placed 72 hours in advance.
Most popular on Time Out
– Mayor Lightfoot says the 'stay-at-home' order will likely remain in place beyond April 30
– How to make the perfect Negroni at home, according to the Violet Hour
– These Chicago illustrators perfectly capture what life is like right now
– The Shedd Aquarium's live cam is equal parts relaxing and mesmerizing
– Chicago will begin enforcing a curfew on liquor sales while the 'stay-at-home' order is in effect
Source: Thanks https://www.timeout.com/chicago/news/stuck-at-home-for-your-birthday-heres-where-to-find-cake-in-chicago-right-now-041520