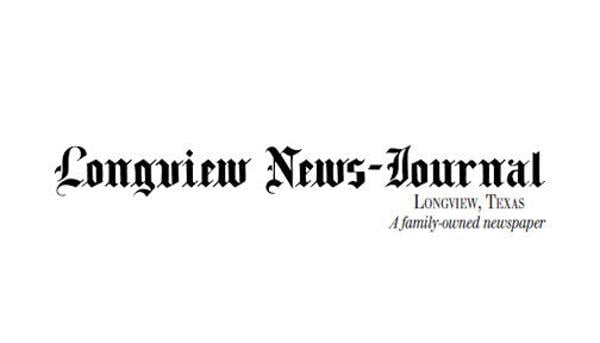 John and Brittany Cutler have opened Crust & Crumb Bread Co. at 1908 E. U.S. 80 in White Oak and are making plans for a restaurant once stay-at-home orders are lifted.
Brittany Cutler said she and her husband had plans in the works for the restaurant serving brick-oven pizza in the works months before the COVID-19 pandemic arrived. They previously operated 611 Bakery out of their Longview home for two years, selling baked goods at farmers markets.
"At this time, we are working on pre-orders only," she said. "We will be serving pizza, but we don't have our brick oven right now" because of COVID-19.
John Cutler said the company uses naturally leavened bread in which yeast is not used. Instead, the Cutlers use a sourdough starter.
John Cutler cited research that shows the starter breaks down sugars.
"It does not spike insulin, and it is a lot easier to digest," he said.
Once the restaurant opens, Brittany Cutler said, the goal of Crust & Crumb is for customers to enjoy a family friendly atmosphere. It will serve brick-oven pizza baked with sourdough bread and have seating for about 65 people.
For now, Crust & Crumb Bread Co. is open for pickups from 5 to 7 p.m. Tuesday and Friday. Brittany Cutler advised customers to pre-order two days in advance.
Investor services firm
Real estate investor Karen Maxwell has launched Simple Automation Follow Up at her Longview home to help investors track their leads.
She said she's developed customer relationship manager software that enables her property investor clients to enter their leads and track them through to sales of their properties.
"It helps you remember which ones you have," Maxwell said. Clients set up accounts and passwords and pay monthly fees for the service.
Maxwell said she also has virtual assistants in the United States and the Philippines who perform administrative tasks for property managers.
"Some do acquisitions and dispositions, when they sell the property," she said.
The goal of her services is to help clients stay focused and help them follow up so they can generate revenue faster.
Maxwell said she earned an associate's degree in business management from Grayson College in Denison and has been a real estate investor for six years.
"I am looking at (establishing) 10,000 investors," Maxwell said.
Management shifts
Ascension Commercial Real Estate of Houston has taken over management of the former Parkway Gardens apartment complex, now renamed Magnolia Pointe Apartment Homes. The complex is at 2900 McCann Road, south of the Longview Mall.
"They are going to do some capital improvements on the property," said Property Manager Stephenie Jeffers.
The complex consists of 344 one- and two-bedroom units. Amenities include a swimming pool and fitness center.
Longview TX McCann Big 22 LLC of Calabasas, California, owns the property, according to the Gregg County Appraisal District. It is valued at $6.5 million.
New State Farm agent
Lori Ivey recently opened a State Farm office at 3216 N. Fourth St. She said she took over an existing State Farm agency that had been at 1605 Judson Road.
Ivey said she offers a variety of insurance coverage and loans through the State Farm bank.
An East Texas native, Ivey brings more than 15 years of business experience, and has served in various management roles in education and marketing. She earned a bachelor's degree in business administration from LeTourneau University.
Ivey maintains business hours of 9 a.m. to 5 p.m. weekdays and stays open to 7 p.m. Thursdays.
Source: Thanks https://www.news-journal.com/news/business/business_beat/business-beat-couple-opens-bakery-with-plans-for-restaurant-once-covid-19-ends/article_c8c20dd8-778f-11ea-aab4-17ecfc111486.html