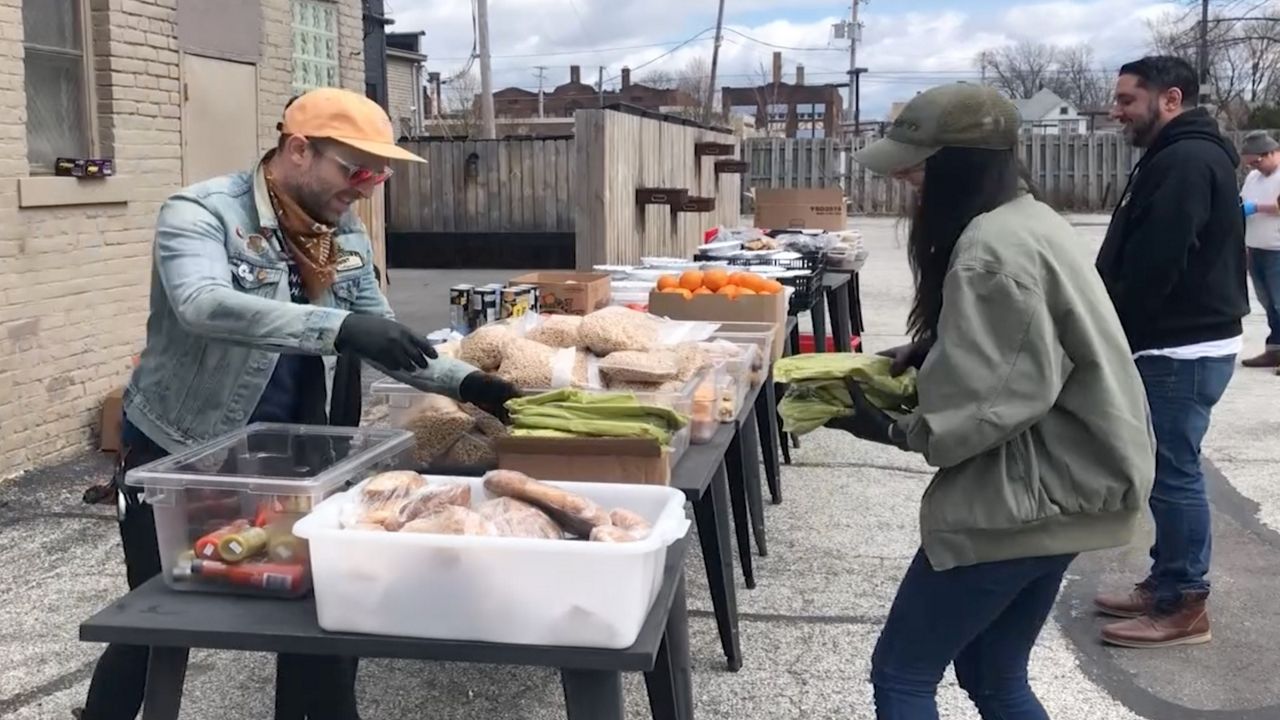 LAKEWOOD, Ohio — The kitchen of the Summer House restaurant in Lakewood is supposed to be feeding hungry and eager customers.
Summer House was forced to close just six days after opening due to Governor Mike DeWine's orders
As with many closings, layoffs came with it, but the staff and ownership wanted to make sure those workers were taken care of
What started as just feeding a couple of co-workers, turned into the founding of Cleveland Family Meal
"It was just nonstop, go go go, great times. One of the best openings of a restaurant I've ever been apart of," said Executive Chef Vinnie Cimino.

But the buzz didn't last long. Six days after opening, Cimino and Ross LaMarca saw their momentum come to a halt.
"The plan was to slowly start with dinner, roll out a lunch menu, start doing a weekend brunch and then have every service open —breakfast, lunch, brunch, dinner — in the coming week. And that kind of, kind of unfortunately had to fizzle out," said LaMarca, Summer House's marketing director.
"Six days was not a lot of time for our staff to save any money, to make a ton of money, so we were like, 'how can we directly help them?' So we said, let's cook everything we have in house. Let's feed them, let's feed the people we can effect immediately right now," said Cimino.
Every week the staff loads up cars full of food and takes them to places like the parking lot of Salt restaurant in Lakewood, where hundreds of service workers like Robert Kurtz can stock up.

"A lot of us are like paycheck-to-paycheck type of people, so it's hard," said Kurtz. Service workers notoriously are, you know, really close and we have a culture of taking care of each other, so it's no surprise to me," said Kurtz.

Cleveland Family Meal is now taking donations of food and other supplies. Pretty much if you donate it and it's safe, they'll cook it.

"We as chefs have a unique, you know, responsibility to figure out what to do with all these things. How can we make interesting food with just random donations that we get in and still make, you know, quality food," said Cimino.

While the restaurant is patiently waiting for the day to open back up. Cleveland Family Meal continues to grow, and help those also waiting to go back to work.
"This is kind of a way to not only stay busy, but to help out our community and our brothers and sisters in the food service industry, and really anybody who's effected," said LaMarca.

"This nonprofit organization that we started like just of, of, you know, kind of sheer luck with it trying to help as many as we can. Now, has grown to this thing that is going to continue to help people way beyond this," said Cimino.

You can donate to Cleveland Family Meal on their website.
Source: Thanks https://spectrumnews1.com/oh/columbus/news/2020/04/20/restaurant-helps-service-workers-after-closure