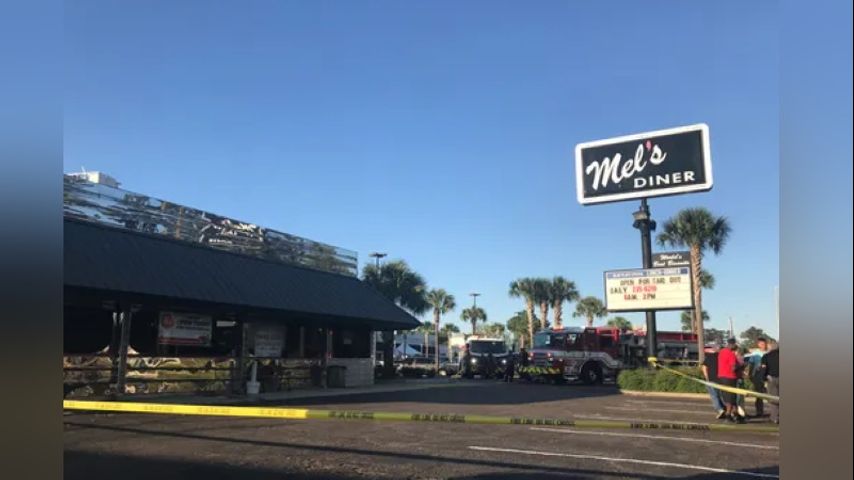 Mel's Diner in Lafayette was damaged during a Thursday night fire that broke out in the restaurant's kitchen.
Photo: The Daily Advertiser
LAFAYETTE — On Thursday evening, firefighters were dispatched to a popular restaurant in Lafayette when flames broke out in the eatery's kitchen, and now the owners say the restaurant will be closed for the foreseable future.
KATC reports that Mel's Diner, Mel's Diner in Lafayette is shutting its doors for an indefiinite amount of time due to major fire damage sustained during the Thursday night incident.
Keith Bond, the diner's Vice President, realizes the fire could have been even worse and says he's grateful no one was injured.
"All of our employees are safe nobody was in the building, that's our main concern," Bond said.
But the disaster has completely devastated upended the diner's anticipated reopening in May.
"This was our day one to go back go gradually ease back into to-go's with hopefully with the governor lifting the May 1st order so we can get back and do dine-in service and apparently it's going to be postponed for awhile," Bond said.
The fire broke out shortly before 5:30 p.m., on Thursday.
According to the fire department, video evidence shows the fire starting in a malfunctioning appliance.
"The fire did start in the kitchen area. It seems like the fire started on one of the griddles inside used for cooking. It has substantial damage on the inside unfortunately, but the good thing we were able to get on scene within five minutes and put the fire out in 10 to 15 minutes," says Bond.
But Bond doesn't expect Mel's to remain shuttered forever, though a reopening will take a little longer than originally expected, he's optimistic that eventually the business will return to its usual hours and once again become a staple to area residents.
"It's not a devastating loss…The building is still here. We're just excited and happy to get back at it and it's certainly a set back. So everybody's here to help so we're just happy about that. So we'll see what happens tomorrow when we regroup," says Bond.
Source: Thanks https://www.wbrz.com/news/fire-devastates-popular-lafayette-restaurant-halting-plans-for-a-full-reopening-in-may