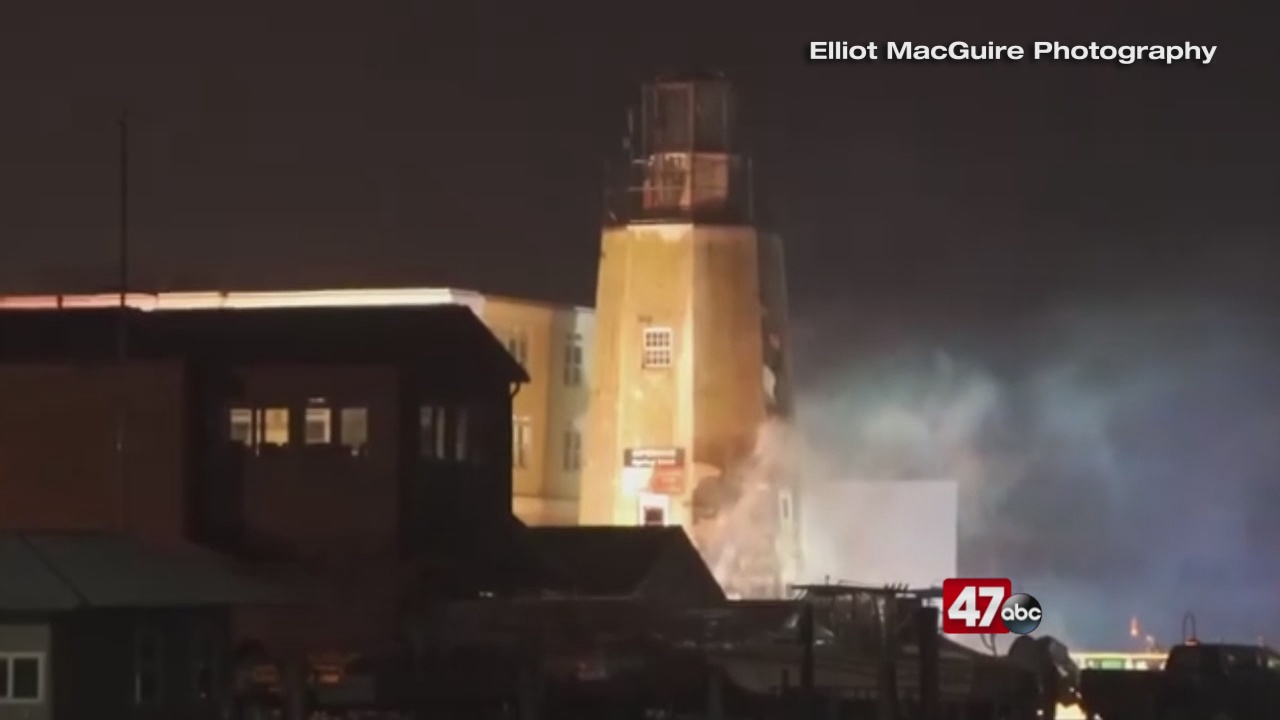 DEWEY BEACH, Del.- Where there was once a restaurant being re-built now sits a pile of rubble and caution tape after a fire broke out Thursday night in Dewey Beach.
"When we pulled up it was absolutely fully involved, flames were well into the air, you could barely see the restaurant structure," Kent Swarts, Captain at Rehoboth Beach Fire Company and PIO, said.
The Lighthouse Restaurant caught on fire around 10 PM.
We are told the owners were doing construction to re-open the restaurant with a new style this upcoming summer.
"This restaurant was planning to be open in the summer time, now just completely lost everything and have to start from scratch once again," Hunter Outten, an eye-witness, said.
The Lighthouse was not the only thing damaged, the lighthouse structure, the boardwalk, and other buildings had damage as well.
"There was a little bit of exposure to the Hyatt hotel which is very, very minor," Outten said.
"The restaurant burnt through what it was sitting on and the board walk around it," Swarts said.
Eye-witness Hunter Outten told 47 ABC that he was looking forward to the re-opening of The Lighthouse and seeing what it had to offer.
"That lighthouse is pretty much like a local legacy for the Dewey Beach area so basically it's like a shot in the heart," Outten said.
Outten hopes that with the communities support the owners will pick up the pieces and rebuild.
"Especially supporting a lot of the local businesses in the area they need us right now and that's what we're going to continue to do no matter what help they need, we'll be there for them," Outten said.
As for now though, whether they rebuild remains to be seen.
We received a statement from the company that owns lighthouse that said they appreciate the hard work of the firefighters and the support from the community, and that they will" share more information at the appropriate time."
Source: Thanks https://www.wmdt.com/2020/04/the-lighthouse-restaurant-catches-fire-thursday-witness-says-they-hope-they-can-rebuild/