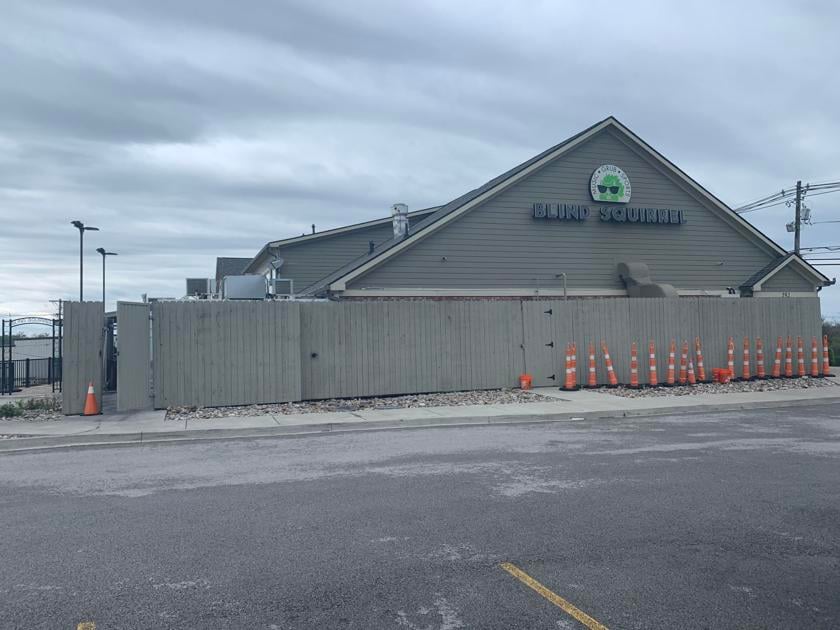 MIDDLETOWN, Ky. (WDRB) — It looks innocent enough, but a surveillance video from last Wednesday shows a crime that cost Middletown's Blind Squirrel restaurant big, according to owner Matt Rumpke.
In it, someone drives off with a truck, trailer and supplies. Beforehand, Rumpke believes someone in a GMC Envoy canvassed the parking lot.
"They stole a truck, a trailer and landscaping equipment — mowers and everything — and it's probably $20,000-$30,000 worth of items that they took this last time," Rumpke said.
He says it was the third time his beach-themed restaurant, bar and volleyball venue was hit in the last few weeks.
"It's bad," he said. "I mean, we're already really hurting."
The restaurant is already closed to dine-in service because of the COVID-19 pandemic.
"We're probably only doing 10% of the revenue we normally do," said Rumpke.
But now, a new dose of pain because he feels criminals are using the virus to strike vulnerable targets.
"The traffic is much less, and because the businesses are closed during the day, they're actually striking during the day and stealing these items, and they know that we're closed," he said.
Rumpke says at least two other nearby businesses have either suffered theft or attempted theft during COVID-19.
LMPD says it is seeing an increase in violent crime but isn't seeing a spike in business-related crimes due to the virus.
However, both LMPD and Middletown Police say they'll continue regular patrols past businesses like this one.
LMPD asks people to keep doors locked, make sure valuables aren't visible and call 911 or the tip-line anytime you see something that doesn't seem right.
Copyright 2020 WDRB Media. All Rights Reserved.
Source: Thanks https://www.wdrb.com/news/coronavirus/after-costly-theft-middletown-restaurant-owner-urges-vigilance-during-covid-19/article_8c8f16fe-8819-11ea-a9df-1b959688a844.html