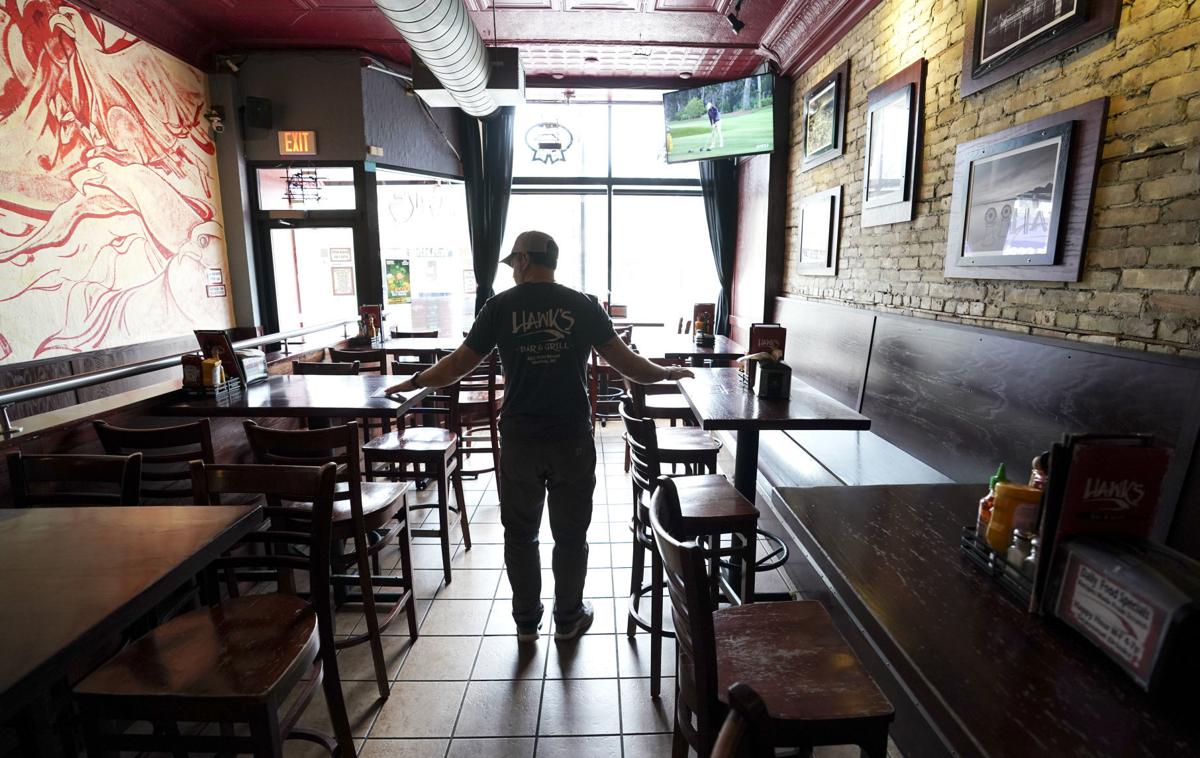 This content is being provided for free as a public service to our readers during the coronavirus outbreak. Please support local journalism by subscribing.
Madison restaurant owners report varying degrees of success in securing federal loans designed to help small businesses amid the economic distress caused by the COVID-19 coronavirus pandemic.
The Paycheck Protection Program, known as the PPP, quickly reached its $349 billion lending limit after approving nearly 1.7 million loans since it started April 3. The money was gone in less than two weeks.
The White House and Congress reached a deal last week that will provide another $310 billion, which is also expected to go quickly.
The program was designed to quickly help small businesses — those with fewer than 500 employees — affected by the pandemic. To stem the layoffs pummeling the economy, the program grants low-interest loans which are forgiven if companies retain or rehire employees.

Stepping up to help health care workers and restaurants amid COVID-19 pandemic
Companies are required to spend 75 percent on payroll within eight weeks of receiving the funds. The other 25 percent can be spent on rent, mortgage payments and utilities.
Hawk Sullivan, who owns Hawk's Bar & Grill on State Street and three area bars, got PPP funding, but said it will be "super difficult to hit the arbitrary 75 percent payroll number," which would make the money a grant and not a loan due in 24 months.
Sullivan called the PPP program, created as part of the $2 trillion Coronavirus Aid, Relief, and Economic Security (CARES) Act, "a payroll heavy bailout" that works better for businesses with low overhead.

'Keep Calm and Carry Out,' here's a list of restaurants carrying on during COVID-19 pandemic
"It is a way to make the unemployment numbers look better and create tax revenue," he said, adding that restaurants and bars will need to borrow money to try to stay open, "prolonging the inevitable" closures.
Still waiting
Public outrage was sparked when some larger companies applied and qualified for loans. They include the national restaurant chains Shake Shack, which plans to open a location at Hilldale Shopping Center, and Potbelly, a sandwich shop with four locations in Madison, two of which are temporarily closed. Shake Shack and Ruth's Chris Steak House have promised to return the money.
The National Federation of Independent Business released a survey last Monday that showed 80 percent of applicants in the program were still waiting for financial assistance.
Caitlin Suemnicht, Food Fight restaurant group's chief operating officer, said her restaurants have gotten approval for PPP loans, but added that the way the PPP is written doesn't work for the restaurant business.
She said if, at the end of the eight-week covered period, the restaurant doesn't have the same number of full-time equivalents working as before the pandemic, then the restaurant isn't eligible for any forgiveness.
That means Food Fight would have to get a huge number of staff hired and working by mid-May, before Gov. Tony Evers' extended "safer at home" order expires on May 26.
"So that puts us in a tough position of hiring back employees when we still have no dine-in customers," Suemnicht said, noting Evers' order may be extended again.

State order designed to help restaurants deliver during COVID-19 pandemic
She's hoping Congress will change the rules for restaurants and has joined a coalition of independent restaurants pushing for action.
The Independent Restaurant Coalition was created to save restaurants affected by COVID-19. "For the 11 million people across the country employed by restaurants — and the hundreds of millions of workers up and down the food supply and delivery chain who depend on restaurants — these small businesses cannot fail," the group says on its website.
The group lists its demands in a letter to Congress, including increasing the amount of time restaurant owners get to repay their loans, from two years to 10 years.
Missing out
Itaru Nagano, L'Etoile's former chef de cuisine, opened the restaurant Fairchild March 2 on Monroe Street. The restaurant is staying open, doing carryout with curbside pick-up.

Farmers' Market adapts during COVID-19 pandemic, pick-up moves to Alliant Center
Nagano said he and his partners applied for PPP funding but discovered they would've had to have started paying themselves by Feb. 15 to qualify, and they started paying themselves on Feb. 17.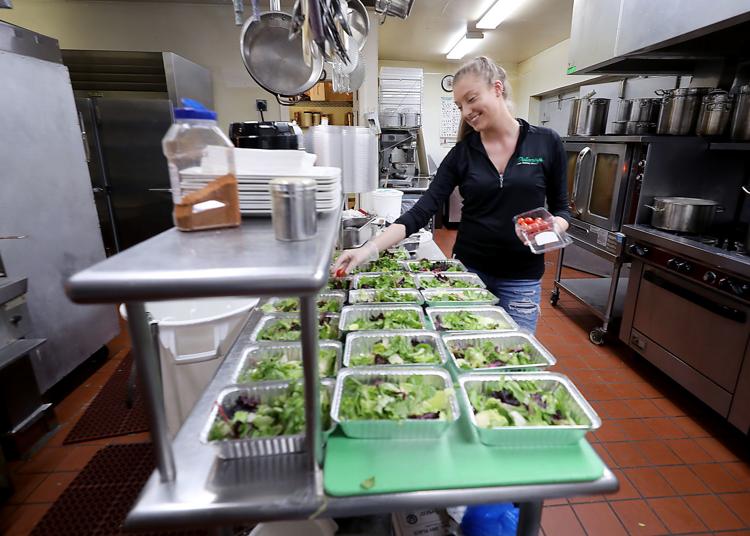 Julie and Noah Przybylski decided to close their year-old tasting-menu restaurant Nook on Atwood Avenue when dine-in restrictions started.
They haven't applied for any government assistance except unemployment insurance. Julie Przybylski said they couldn't find any grants that didn't require them to have an existing loan to pay off, and "we didn't think it would be a good gamble to take out a loan with the 'maybe' it would be forgiven."
Aid for workers
Dan Delaney, the general manager of Delaney's on the West Side, who owns the restaurant with his brothers, Jim and Matthew, said the steakhouse did qualify and received its funds two weeks ago. They're still determining how the money will be used and distributed to staff.
Sullivan, from Hawk's, noted that some of his 50 employees finally started receiving unemployment checks in the past week after waiting more than four weeks.
He's grateful the unemployment checks have an additional $600 a week that Congress included in its relief package. The increased benefit will last up to four months, on top of state benefits.
Sullivan noted that without the extra money, tipped employees would suffer.
"It seems like a lot," he said, "but unemployment isn't forever. At the end of two-and-a-half or three months, though, it will simply probably even out."
Sign up now to get the most recent coronavirus headlines and other important local and national news sent to your email inbox daily.
Source: Thanks https://madison.com/wsj/entertainment/dining/restaurants/not-all-restaurant-owners-happy-with-covid-19-pandemic-relief-program/article_e12da952-03d3-5820-9b17-47da67db102a.html