It started on my birthday. I received, on the same blessed day in April, a package of ribs from the Memphis restaurant Central BBQ, courtesy of my brother and sister-in-law, and a box of Eastern North Carolina barbecue and hush puppies from Kings BBQ Restaurant, by way of my parents.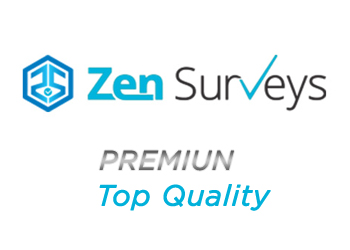 That's when I figured out how to recreate what used to be one of the best parts of my job — and when I tried to make life in this time of home confinement a little brighter.
We've been lucky. My wife and I are healthy, financially secure and enduring only the understandable gripes of a teenager who has been denied the spring fun of her senior year.
But my life as a New York Times political reporter has changed drastically with the coronavirus outbreak. After covering the Michigan primary in early March, I had to forsake the campaign trail for my home in Northern Virginia. And for a while that meant going without one of the privileges of covering a presidential race: sampling, and sampling some more, the local delicacies.
Many of us are refashioning how we work. That's a little easier in a job where the main tool of one's craft is the phone. Yet I had concluded that my days of sitting down with friends and colleagues over a pork tenderloin sandwich in Iowa or a cone of black raspberry from Graeter's, in Ohio, had been put on ice.
I didn't know how literal my conclusion would turn out to be.
Thanks to the power of dry ice and a seven-year-old company called Goldbelly, I've been enjoying wings and pizza from Buffalo, bagels from Manhattan, cheese steaks from Philadelphia, brisket from Kansas City, and those ribs and hush puppies for nearly a month.
No, that is not all I have eaten — my Louisiana-born wife, Betsy, is a talented cook — and yes, there has been some exercise. But after being so impressed by how well those wet ribs from Memphis and the vinegar-infused barbecue from Kinston, N.C., held up in transit, I checked out the Goldbelly website, which my brother and parents had used to send me the goods.
Betsy and I have experimented some with mail-order food, but let's just say that with some exceptions — looking at you, Jack Stack Barbecue — it did not often arrive in optimal condition.
Because of the speed between preparation and arrival, usually about two days, Goldbelly was different. The New York City-based service has effectively allowed just about any local restaurant in the United States to deliver its food, frozen, anywhere in the country. And few businesses need more help these days than independent restaurants.
The restaurants prepare, package and directly ship the food via the Postal Service or a parcel company, and pay Goldbelly an undisclosed fee for taking the order, processing the payment and other services. (You'll pay a little more if you live in Alaska or Hawaii; you can't receive packages at a post office box; and the company isn't yet sending meals overseas.)
So, after that birthday bacchanal, I went a little crazy. I started phone conversations with sources by asking if they had tried long-distance food delivery. Scrolling through the state-by-state restaurant map on the Goldbelly site, I reveled in memories of meals past, and ordered dishes from places I had been planning to visit. A few days later, there were two stacks of boxes, piled three high, outside our door.
For the most part, the dishes come already prepared; this is not a gastronome's version of Ikea, with assembly required. You can defrost, heat up and eat the food immediately — or throw it in the freezer.
Some dishes hold up better than others.
The Everything bagels from Ess-a-Bagel in Midtown Manhattan were superb, the chive cream cheese they sent along even better, and both stayed tasty even after a few weeks. Those wings from Bar Bill Tavern, outside Buffalo, were still nice and crispy, even after being frozen. (Use the oven, not the microwave, to reheat them.)
The cheese steaks from Jim's Steaks in Philadelphia? Pretty good the day they arrived, but it turns out that Cheez Whiz doesn't age like Camembert.
Goldbelly also isn't cheap. Want eight chicken biscuits from the glorious Sunrise Biscuit Kitchen in Chapel Hill, N.C.? That will run you $109 (which includes shipping and postage).
And eating a lobster roll sent from Eventide, in Portland, Maine, just isn't the same if you're not within sniffing distance of the sea.
Then there's the fact that you're giving a portion of your money to a middleman instead of handing it all to needy restaurants (although some mom-and-pops wouldn't be making cash from mail order at all because they couldn't do it without help).
Worst of all, while Goldbelly can send you just about any local food — even cheese steaks "Whiz wit," as they say in Philly — they can't deliver your friends. The best part of campaign-trail meals (besides the sheer gluttony) are the people who join you.
Those feelings of nostalgia for noshes past prompted memories of who I was with when I bent an elbow over, say, the pork and broccoli rabe at Tommy DiNic's in Philadelphia, or a bowl of clam chowder at Neptune Oyster in Boston.
Some of my most cherished times on the road took place when the food was nothing to, well, write in the Times Food section about.
A late-night stop in Jacksonville, Fla., with two Waffle House first-timers comes to mind, as does the New Year's Day brunch I once had in Des Moines, where the omelet I wolfed down was far less memorable than the journalist at our four-top whom I would later marry.
This is all to say that the fatty brisket at Terry Black's Barbecue, in Austin, Texas, isn't the only craving I've had.
The wistfulness may also owe to the Americana-infused music Betsy and I have been listening to in self-isolation: In another attempt to recreate life on the road, we play "City of New Orleans," the Willie Nelson version, followed by Kris Kristofferson's "Me and Bobby McGee" while washing dishes each night.
Thinking of friends and colleagues, I began to wonder how much they missed the taste of the road, or of their hometowns. So back on Goldbelly I went. And again, I got carried away: Key lime pies, gumbos, pimento cheese and some more of that black raspberry ice cream from Ohio. (Really, you've got to try it.)
This time, though, the reward was sending a surprise to some of the people I miss.
It's not the same as putting down a few bratwursts and beers with them — as we hopefully still will at the Democratic National Convention planned for Milwaukee this August.
But it brought back some great memories, and made the social distance a little less distant.
Source link
Check your website health in 5 minutes with SEMrush SEO Audit Tool
Source: Thanks https://jimmyspost.com/the-best-part-of-the-campaign-trail-the-food-comes-home/