In recent weeks, you may have seen YouTube clips of the Bon Appétit chefs fancifying boxed mac and cheese. Or a viral recipe for an easy shallot-pasta dish. Or Ina Garten getting real on Instagram about what her freezer looks like. Food media during the pandemic have, sometimes surreally, seemed to abandon elitism in favor of a less ostentatious approach to cooking. These cultural products don't just emphasize accessible ingredients and techniques. They also present an inclusive vision of foodie culture that's refreshing all on its own, especially at a moment when audiences are craving programming that cares about their daily realities.
The seeds of this new ethos were planted before the coronavirus crisis arrived. For years, The Great British Baking Show comforted viewers with its friendly, low-stakes competition—the spirit of which was captured by the Season 6 winner, Nadiya Hussain. Now the culinary champion is among those bringing that attitude afresh to American TV, via her Netflix cooking series, Nadiya's Time to Eat. With good humor and charm, she visits "time poor" households and shares speedy recipes, celebrating food without sacrificing pragmatism.
The series is an engaging watch in large part because—like many other recent shows, YouTube channels, books, and blogs—it seeks to democratize the often-elitist landscape of food media. When Kim, an overworked mother of two, says she's embarrassed by how haphazard her family's meals have become, the host shakes her head. "This is real life," says Hussain, herself a mother of three. "It's hard juggling the cooking and trying to spend time with each other." She then shares one of her quickest go-to recipes: a jazzed-up ramen that can be stored in the fridge the night before serving it. The dish is no panacea and can't alleviate all of Kim's frustrations, but the tasty, replicable meal acknowledges a daily quandary for many Americans.
Nadiya's Time to Eat, which first aired on the BBC last year, wasn't filmed with the prospect of a worldwide pandemic in mind. But as Hussain visits families, she speaks with candor and compassion about the profound, if mundane, stresses that many people face. This sensitivity to the concerns of everyday people—and to how those concerns inform the kinds of cooking they're willing or able to do—feels timely. It's common to see articles recommending lengthy baking projects and time-consuming individual dishes, which may be most appealing for those who can work from home or aren't caring for young children. (Hussain's fellow Baking Show finalist, the anesthesiologist Tamal Ray, recently wrote about how baking calms him after long shifts at the hospital.) But these kinds of diversions are often impossible for parents, especially mothers, whose schedules are even more congested now during the coronavirus crisis.
Unsurprisingly, pandemic-specific food programming has emerged in recent weeks. Much like Hussain's series, these shows, particularly those led by women of color, revel in the culinary possibilities that can emerge in circumstances that require frugality. Along with the musician and producer Hrishikesh Hirway, the chef and cookbook author Samin Nosrat hosts Home Cooking, a podcast that helps listeners of all skill levels confront their quarantine-cooking anxiety. (Fittingly, the first episode tackled the culinary MVP of the pandemic: beans.) Unlike Nadiya's Time to Eat, the podcast doesn't go out of its way to address listeners' guilt about the quality of the meals they prepare. Having been born of the pandemic era, Home Cooking seems to accept that the pressure to perform a perfect version of domesticity is more unrealistic than ever. Much of the country is grappling with unemployment, unsafe working conditions, disease, and grief about losing our old ways of life. Home Cooking instead assists listeners in making sense of the disparate ingredients already lying around their kitchen—an approach that, in the not-so-distant past, might have seemed less focused or uninspired.
Rather than treating cooking as an inscrutable science, understood only by the upper echelons of the culinary world, chefs such as Nosrat foster direct connections with their audiences. Their shows don't require costly, rare ingredients, because they understand the needs of the average people who turn to them: When trips to the grocery store can be dangerous, creative combinations of existing foods are paramount. Many of the new shows and ad hoc advice channels on social media that have sprung up—or changed—in response to the pandemic share this mission. Julia Turshen, the author of the 2018 cookbook Now & Again: Go-To Recipes, Inspired Menus + Endless Ideas for Reinventing Leftovers, answered questions about how to prepare new dishes from scraps on her Instagram during the first weeks of the crisis. Along with these tips, Turshen shared food-related writing prompts every weekday, turning her social-media account into a kind of free workshop that drew creative and heartfelt responses from her followers.
For chefs, cookbook authors, and TV hosts whose shows have halted production, Instagram is perhaps the most natural venue for reaching audiences. The pandemic, as well as the interactive nature of the platform itself, has altered the ways that food-media veterans interact with their viewers and readers. Garten is known for being a stickler about not cutting corners; on her show, Barefoot Contessa, she regularly instructs her audience to make recipe ingredients such as pie crusts and stock at home. If they can't do that, she famously adds, "store-bought is fine." Now Garten posts photos on Instagram that show her freezer and pantry containing helpful shortcut items. She even soothes anxious followers when she answers questions during the impromptu "town-hall meetings" that have cropped up on her Instagram page.
Read: Ina Garten's Instagram will get you through quarantine
Among the more natural Instagram users are food-world Millennials whose profiles have risen as people turn to them for recipes that are both satisfying and doable. The cookbook author Alison Roman, for example, first shared the caramelized-shallot-pasta recipe that has taken over Instagram the past few months. The viral pasta, which is made almost entirely from a handful of pantry-friendly ingredients, neatly captures Roman's cooking style: tasty, unfussy, and aesthetically pleasing food that's meant to be shared. It's no wonder that the pasta's rich red sauce and looping bucatini noodles have drawn in a wide variety of cooks.
View this post on Instagram

A post shared by Alison Roman (@alisoneroman) on
Other figures have themselves become viral sensations, drawing on the sense of interpersonal connection that drives cooking itself. Bon Appétit's YouTube channel features discrete shows with personable, goofy hosts who've attracted expansive fan bases. As my colleague Myles Poydras wrote in our recent guide to free pandemic entertainment, "Few things are more pleasing than watching a meal take shape, whether on-screen or in your own kitchen. Bon Appétit's informal tutorial videos for recipes that range from hibiscus cocktails to classic ratatouille make meals that seem out of your wheelhouse look simple." As with Nadiya's Time to Eat, the fun of watching Bon Appétit videos doesn't necessarily lie in the prospect of re-creating the dishes depicted. Instead, the hosts' personalities—their pragmatism and seeming willingness to reach straight through viewers' screens to extend a hand—inspire a broader sense of possibility. When Claire or Brad (the hosts are so ubiquitous to their fans as to be mononymous) shows their audience how to make a recipe, their instructions feel like they're coming from a friend, not a teacher.
Though her show was filmed in the Before Times, Hussain doesn't travel to fancy restaurants or culinary institutes. Rather, she pops in to help families (and one single man, a veterinarian who works long hours during lambing season) in their own homes. She walks through the farms and factories where the "short-cut ingredients" that power her key dishes are made. In one episode, Hussain learns how yeast extract—better known as Marmite—is distilled. (This is one of the show's more undeniably British segments.)
What further sets her show apart from other cooking programs is how Hussain shares her dishes with the very people whose work made them possible. In the episode where she makes a variation of a salmon poke bowl, Hussain packs a container of the meal to share with the man who shows her around Wester Ross, Scotland's oldest independent salmon farm. Before she presents him with the dish, she learns how long it takes to raise and farm salmon, and how intense the work is. Each Time to Eat episode sees Hussain explicitly thanking the workers who make the ingredients she uses. Simply put, she takes a moment to honor the (often-invisible) labor that her cooking requires. Just as Nosrat does in the Netflix adaptation of her book, Salt, Fat, Acid, Heat, Hussain reacts to these culinary-creation processes with wonder and appreciation. When she eats the food she's prepared, no matter how simple, she smiles. She visibly enjoys herself. These are not shows that emphasize austerity or restraint of character. Life's too short for that.
We want to hear what you think about this article. Submit a letter to the editor or write to [email protected]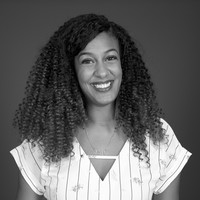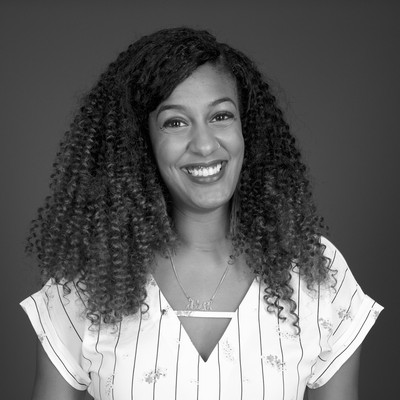 Hannah Giorgis is a staff writer at The Atlantic, where she covers culture.

Connect
Source: Thanks https://www.theatlantic.com/culture/archive/2020/05/foodiness-isnt-about-snobbery-anymore/611080/