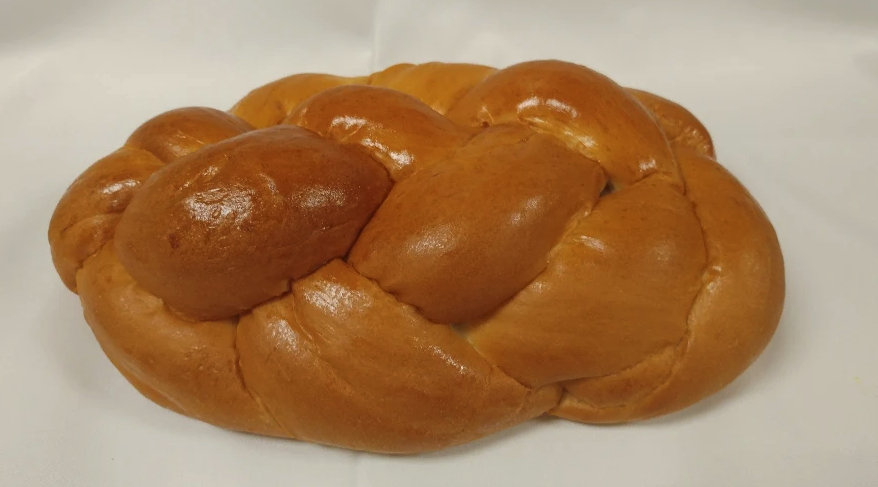 Located inside Kroger Town & Country in Whitehall, Matt's Bakery has continued to provide kosher bakery items to the Central Ohio community throughout the pandemic.
Co-owner Mindy Cooper, who operates the bakery counter alongside her husband, Matt, said they've been "very thankful" for the ability to stay open without many disruptions due to being located inside of a grocery store.
"Our product, in general, is already pre-packaged so people can just come in and pick up products," she said. "There were tables nearby where people could sit down and eat, but obviously that was put away during the whole pandemic. Otherwise, most of our sales are people paying to go. So, we didn't have to shut down because it wasn't like we were doing a full-service sit-down experience, like a restaurant."
However, the bakery, which is under the supervision of Vaad Hoir of Columbus, wasn't without a slump in sales. A lot of that has to do with the loss of regular institutional orders, she said.
"We have definitely lost a bunch of business right now because of all of the organizations and synagogues, and places like the Columbus JCC – the normal places that would typically have those constant, weekly orders or events – they're just not up and running." Cooper said. "We're thankful for what we're able to get as people still do come into the store. But we're trying to find different ways to handle stuff as things are definitely slower than normal."
Throughout the last couple months, there weren't many staffing changes.
"Thankfully, we've been able to keep our employees for the most part right now, and we're hoping that continues," said Cooper, a member of Congregation Ahavas Sholom in Bexley. "It's obviously not perfect because we're not making the same amount of money, but we're figuring it out as we go."
The team at Matt's Bakery is also working to help the community.
"We've been trying to help through the store's kosher department and through Vaad Hoir, where my husband did a little bit of shopping for people for Passover," she explained. "Other than that, we have been producing our regular baked goods and still offer all of the things customers love. This allows them to still have somewhat of a normal life during uncertain times."
Customers can also buy gift cards online to use for online ordering at mattsbakery.com. Matt's Bakery also has an online mailing list where customers are alerted of any specials or changes to the business.
"We can run things out curbside if customers don't want to come into the store," she noted. "And we're also doing local deliveries in close proximity of the bakery. We're charging a $4.99 delivery fee so people can get their goods delivered to their house."
Regardless of how long the pandemic lasts, Matt's Bakery plans to be here.
"Everyone should stay strong and we'll get past this point," Cooper said. "We're thinking of everyone and we're hoping you're all safe and healthy. We're not planning on going anywhere, and we hope to continue to run our business for many years to come."
Matt's Bakery is at 3675 E. Broad St.
Source: Thanks https://www.clevelandjewishnews.com/news/local_news/neighborhoods/kosher-bakery-in-grocery-store-operates-through-pandemic/article_81fa372b-6a61-510b-8774-d5c82a829467.html