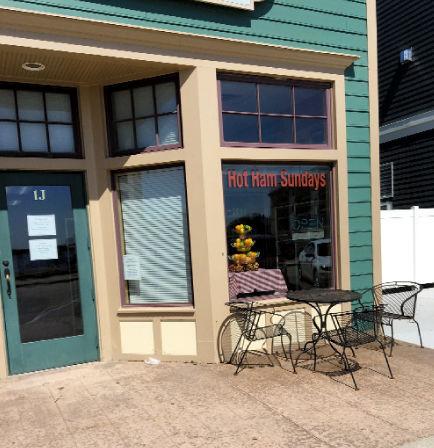 PEWAUKEE — Switching from cakes to pasta and tiramisu, Ruggeri's Lake Country Bakery is transitioning into Ruggeri's Italian Market, with an official opening date of May 27.
Business owner Andy Ruggeri previously owned Ruggeri's Ristorante in Delafield during the early 2000s.
"I'm going to bring back those recipes and do them as a to-go and pickup where you can just come in and either grab them out of the cooler ready to go or call and pick them up," Ruggeri said.
The bakery, 161 W. Wisconsin Ave., opened about 15 years ago under other ownership and Ruggeri took it over about a year ago in April. Ruggeri said the decision to pivot the bakery into a deli was made about three weeks ago as he started to brainstorm how to move forward and pay rent and other expenses.
"I kind of ran out of money and I had to think of a way to keep a business going that I can do myself or maybe with one of the employees," he said.
Ruggeri said the pandemic impacted the business greatly and he decided to close its doors without pickup options. Now, he feels the future is uncertain for restaurant operations, so he thought of opening a market.
"We were coming right into our busy season which is graduation and everyone had to cancel everything and weddings are canceled all the way until December," he said.
Ruggeri said the decision wasn't too tough to make with his history of cooking Italian food.
"They've been asking me in the bakery over the last years, like oh, you should do some of your Ruggeri's specialties and things like that, so I just feel comfortable with this direction and confident that I can do it, as long as people come in," he said.
As for the menu, Ruggeri said he plans to include some bakery items, such as cookies, tiramisu, possibly cannolis and more.
"I'm going to start with a small menu, about 10 items, different pasta dishes, tiramisu and an Italian salad and lasagna, meatballs, sausage, things like that, and then slowly expand into other items, entrees, and then hopefully get into pizza," he said.
Ruggeri said he also hopes to offer grocery items as well.
"Eventually I'm going to have some Italian grocery items, like nice pastas and olive oils and some other items to purchase but that will be down the road also," he said.
The market will be open 11 a.m. to 8 p.m. Wednesday through Saturday and 9 a.m. to 6 p.m. Sundays. They will be closed Mondays and Tuesdays.
Ruggeri said he also plans to continue offering hot ham and rolls on Sundays.
Source: Thanks https://www.gmtoday.com/business/pewaukee-bakery-transitions-into-italian-market/article_f888bd08-9b5e-11ea-a7fb-2feb37628776.html