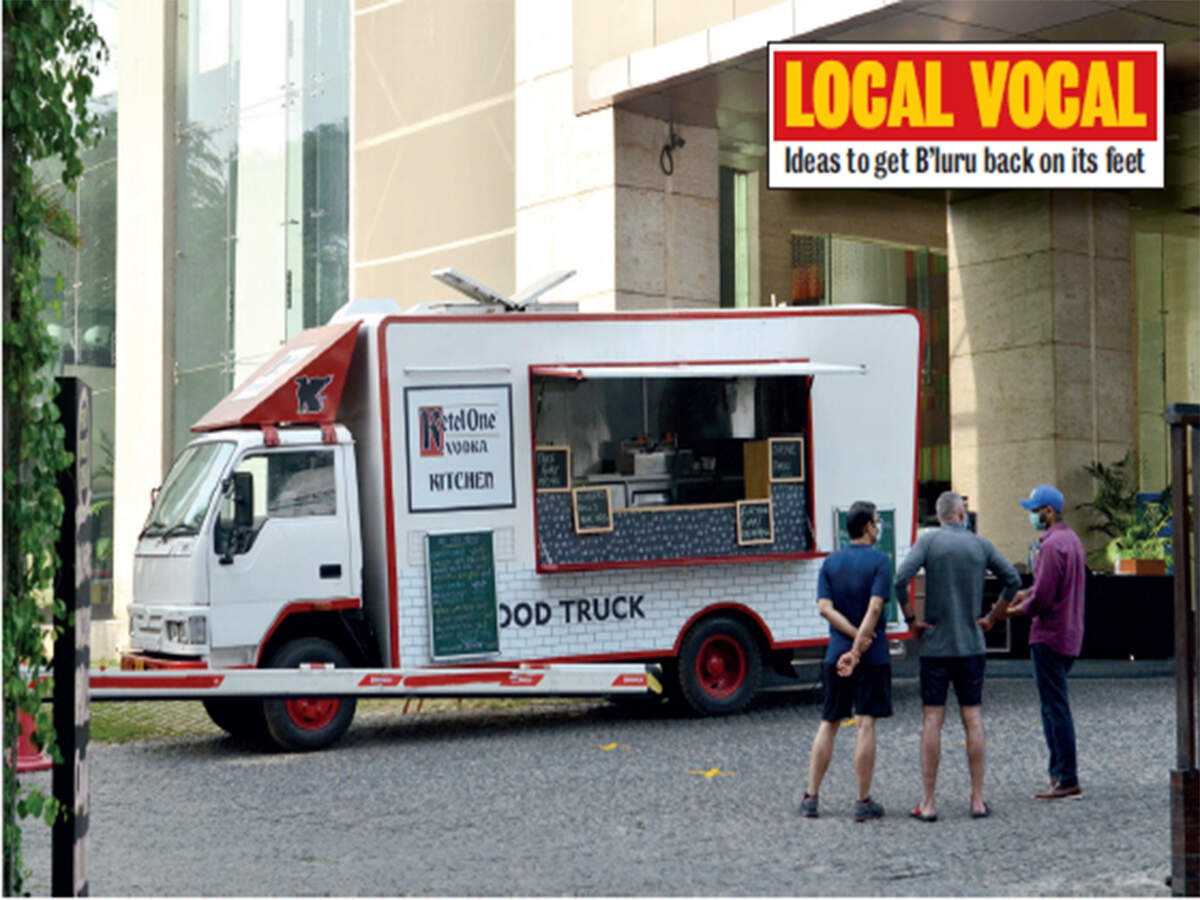 By Anupama Bijur & Sudeshna DuttaIn order to survive, restaurant owners want govt to waive off bar licence fee for two months, compensate salaries of employees,
interest and collateral-free loans and formulate a set of guidelines to open restaurants for dine-in. And they are hoping that people just do eat
Lakhs of restaurant workers and owners are waiting for the government to say something, anything, about what is the way forward for the industry. Since March 15, restaurants have remained closed, to mitigate any chances of the workers contracting Covid-19 and endangering diners. With each lockdown and guidelines issued, restaurants and the hospitality industry have not managed to get even a passing mention. "Even bee keeping was mentioned, but not us," was a sarcastic remark a restaurateur made soon after the Ministry of Home Affairs announced guidelines for lockdown 4.0 earlier this week.
A few members of the Quick Service Restaurant (QSR) format restaurants like darshinis met Karna­taka Chief Minister BS Yediyurappa on Tuesday to petition him to allow them to serve food. On Wednesday, representatives of many restaurant associations from the city met MSN Prasad, Chief Finance Secretary, to discuss the problems that the industry is facing.
"We were told this is a decision of the Ministry of Home Affairs and we will have to wait till May 31 for any new announcements," said Chethan Hegde, Partner, 1Q1 Kitchen and Bar.
Another talking point was the bar license fee that every restaurant that serves alcohol has to pay to the government. "We have been closed since March. We have paid the fee for the last year. We should be granted some leeway to renew it from April. Either waive it since we haven't done any business or defer it by two months. We were assured that they would discuss this and take a call," said Anirudh Kheny, Partner, 1Q1 Kitchen and Bar.
With no money coming in for nearly two months, restaurant owners say their coffers have dried up. Says Manu Chandra, Chef-partner at the Olive Cafes South Pvt.Ltd and Bengaluru Chapter head of National Restaurant Association of India (NRAI), "Restaurants like ours were only allowed to deliver takeaways from May 3, when alcohol was allowed to be sold in stores. But the revenue from the deliveries is a mere trickle. We have requested the government to extend the delivery hours beyond 7 pm. People don't have dinner that early. "
Kheny says the restaurant industry is one of the major employers in the country. "We may have restaurants in high value areas, but most of our workers, who support four to five family members, come from very poor homes. This is a question of their livelihood. Some have left for their homes in Bihar and Jharkhand, and those that have chosen to stay back are losing patience. We have been trying to keep them positive about us opening soon but I don't know how long we can do this with no announcements coming."
Hegde says they have requested the Chief Minister to give them advance notice about when they can open. "Getting a restaurant back to being fully-functional needs at least 15 days. Especially since the hygiene protocols have to be doubly strict. Let the government give us a set of guidelines which we will follow and we will have our own too. Ours is an industry with many touchpoints, though we have already set in place many protocols, there is a lot more to do."
Just let us open


Hedge says the government should just allow restaurants to open and accept dine-in customers. That two restaurant-staffers from two different restaurants in Mumbai have tested Covid-19 positive is not going to dilute their resolve, he says. "This is a disease that we will have to live with. This can happen in a restaurant as much as it can happen in a store, in an office, in a hospital or in a salon. We cannot wish it away by staying indoors," says Hegde.
Chandra echoes his sentiment. "Look at Taiwan. The first Covid-19 case in Taiwan was detected in January, around the same time as in the US. Taiwan did not go into a lockdown. Businesses, restaurants, offices continued to function but they had a 124 point strategy to tackle the virus. Today they have 400-and-odd cases and seven mortalities."
Another request that the restaurants have is to allow them to deliver on Sunday. "Sunday is the day when most people order food. People who work would like to take a break and order out. The Sunday lockdown order is harsh," says Kheny.
Anas Nouman, owner of Sheeshkabab, says the government has not been cooperative in terms of reviving the F&B industry. "We were hoping that the Finance Minister would provide some kind of relief to us after May 17 but nothing was announced. Hence, the Indian Hotel and Restaurant Association petitioned the Central Government for the following measures — interest and collateral-free instant loans from banks; the principle of 'No work No wage' should be made available for the period of shutdown, together with government intervention and help in providing subsistence level wage for employees; rents should be capped at 25 per cent of the agreement amount for the period of lockdown to balance needs of owners and business operators, etc. The government considers F&B industry as a luxury, which is completely wrong. We have done our part in serving meals to the underprivileged class. We have given back to the society. What more can they expect us to do?"
The consensus among the industry is that the government should do more if restaurants have to survive. Aman Chainani, Director, Raahi Neo Kitchen & Bar said, "We've asked the government to grant us soft loans so that we can pay salaries to our employees. Other requests have been to make policies to defer the burden of upcoming statutory dues and license renewals, to grant ESIC support for our employees at this difficult time, deferment of rent for the time period we were closed, loan against the GST we pay to the government every month and input credit on the GST we pay to the government. The NRAI which represents over 5 lakh restaurants in the country, has appealed for help and we hope that the government will support our industry, which is the third largest employer in the country and which gives almost a 4 lakh crore turnover annually."
But some restaurateurs like Anjan Chatterjee, Chairman and Managing director of Speciality Restaurants Ltd says he is willing to wait. "Our home deliveries have been doing quite well. It's good that the government has started a graded system to assess a situation and relax the norms gradually. However, we really can't expect anything more from the government at this stage, because the situation is quite scary. People now want to rely more on takeaways as they know that it is not safe out there right now. It is not the time to make profits anymore. Even if all necessary protocols are followed, we can't risk opening up of restaurants and spreading the virus. I will stick to what the government feels is right for the moment, since safety comes first."

Source: Thanks https://bangaloremirror.indiatimes.com/bangalore/cover-story/restaurant-owners-want-govt-to-waive-off-bar-licence-fee-for-two-months-compensate-salaries-of-employees/articleshow/75856968.cms