{{featured_button_text}}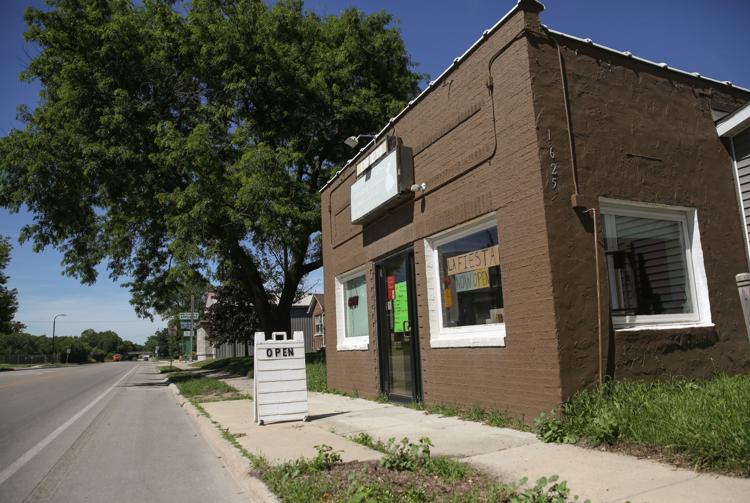 Maria Villegas wants her restaurant in Mason City's North End neighborhood to feel like a community. She lives in the area, works in the area and tries to buy ingredients in the area as much she can.
"I believe that the small local businesses need a chance. Especially when people started telling me that the North End has a bad rep," Villegas said.
As steadfastly local as Villegas' business approach is, the menu for La Fiesta Tienda Mexicana is anything but.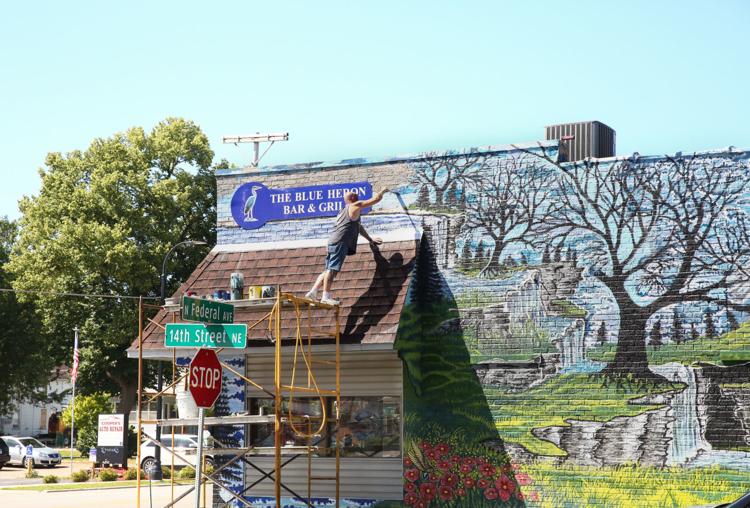 For about 36 days now, Don Murl's been out painting on the side of The Blue Heron Bar & …
Instead of offering Tex-Mex cuisine options, which is more commonplace at Mexican restaurants the farther they are from the border, the menu at La Fiesta prioritizes more traditional cuisine and home-style options. So something like mojarra Frita, a whole tilapia fried and served with beans and rice, isn't out of the question. Nor are tacos de lengua, slow-braised beef tongue, or tripa.
"When they see it on the menu, they kind of freak out. But they try it and maybe they'll like it," Villegas said.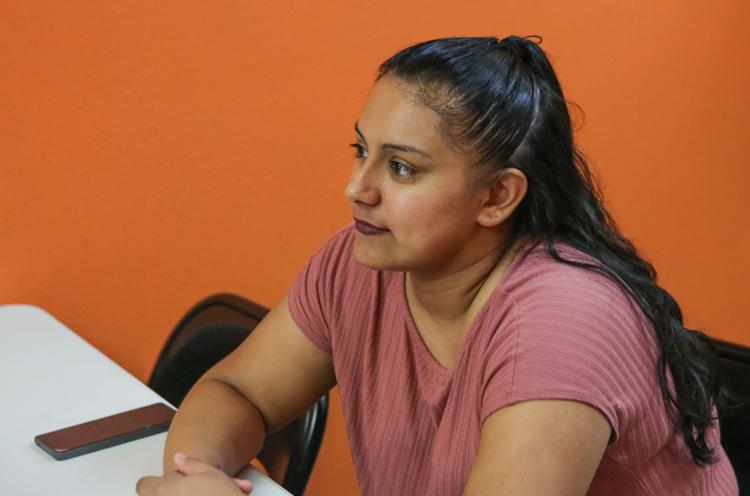 According to her, when the restaurant first opened back in November it was a bit of a learning curve for some customers coming in who only knew Tex-Mex style. But Villegas helped do some educating and business steadily picked up right through when the pandemic hit Iowa in mid-March and her business, like so many others, had to make major changes.
Villegas said La Fiesta was shut down for the rest of March, as well as all of April and most of May. When La Fiesta re-opened, Villegas said that a slow but steady stream of patrons started to come back in.
Since it has re-opened, a big to-do for La Fiesta has been its gorditas, which come in two varieties: one deep-fried and one cooked on a griddle. Both of them are handmade and filled with cheese. Neither have anything to do with what Taco Bell offers, which is basically a pita by another name.
"I love Taco Bell gorditas but it is totally different from the homemade gorditas we make," Villegas said. In fact, the gordita de queso owes more to the Salvadoran pupusa (griddle cake) than a typical Mexican gordita. Instead of just regular cheese though it blends cheese with red sauce and gives the finished product an orange color.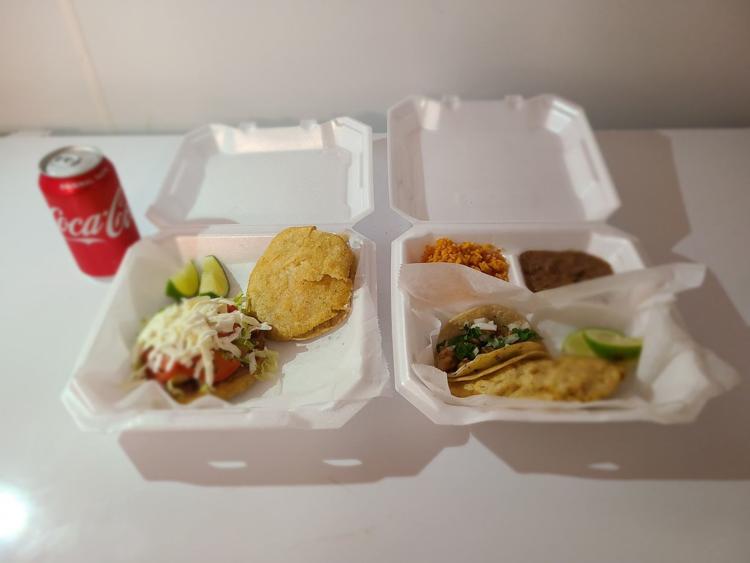 Of any item on the menu, Villegas said that she most enjoys the enchilada options. "Our enchiladas, we actually fry the handmade tortilla within the sauce, then roll it up with cheese or chicken, whatever they would like," Villegas said. For toppings there could be sauteed potatoes, carrots, onions, lettuce and sour cream.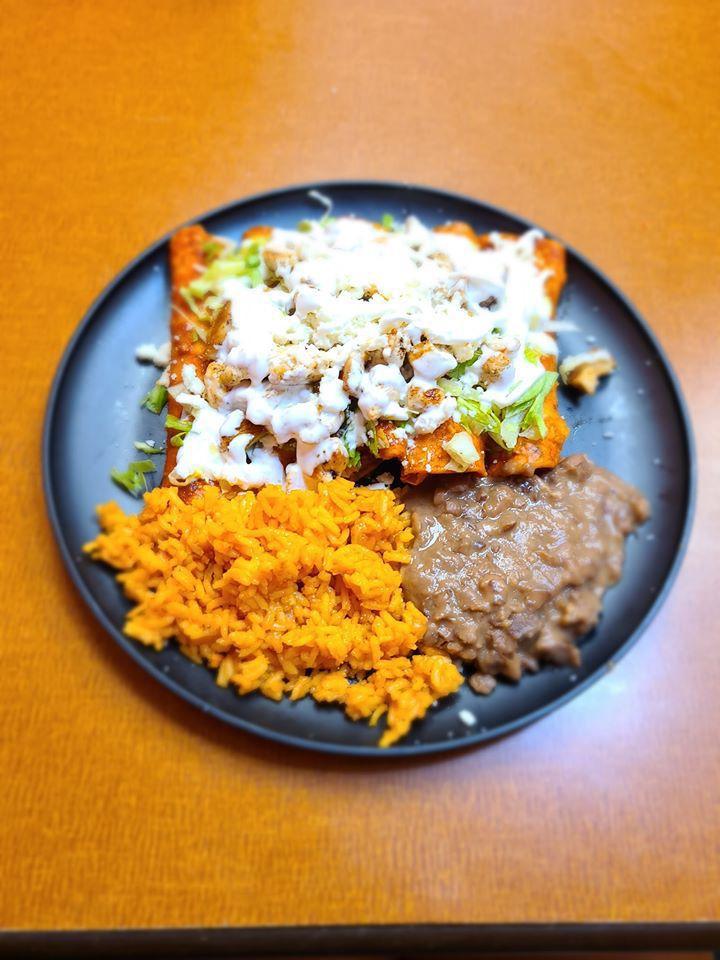 According to Villegas, the recipes are a mix of those given by family members (mother-in-law, grandmother) and what she can whip up based on the supplies that are available. Those that come from family members straddle two neighboring states in Mexico: Guanajuato and Jalisco.
"Two different states. Two different foods," Villegas said.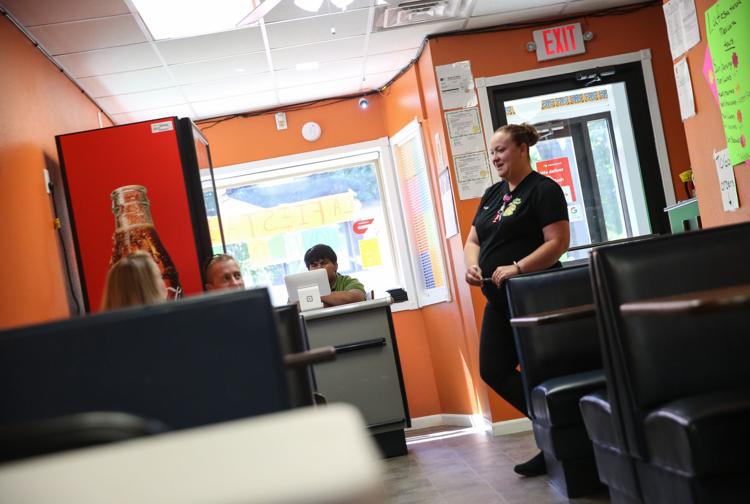 For other items on the still-expanding menu, necessity has been the mother of invention, like the queso fresco which is a crucial ingredient for a number of Mexican dishes.
Villegas said she looked local first for a good source of the crumbly cheese and didn't have any luck at all. That continued as she expanded her search.
"We tried moving up to the bigger cities. Couldn't find nothing. We ended up looking in Des Moines and nada," Villegas said. The best source she could find for now is in Chicago. That's a problem she thinks is worth rectifying.
"We have many towns and cities with Hispanics and nothing," she said.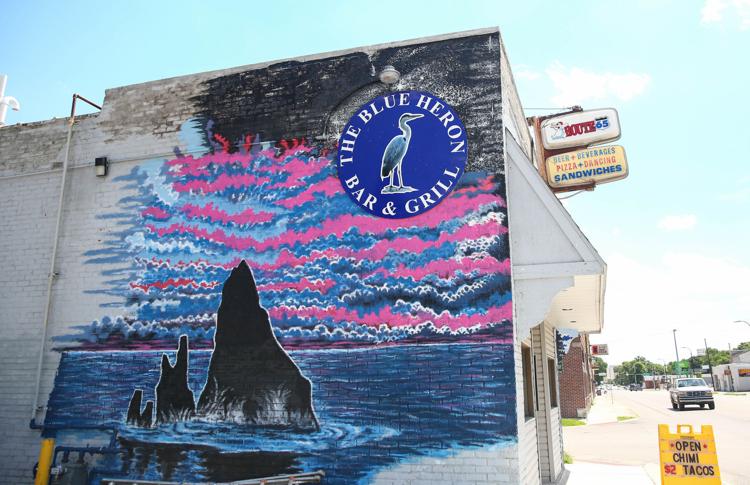 On May 13, Gov. Kim Reynolds announced that restaurants in all 99 of Iowa's counties would b…
So in the next few months, Villegas is planning on opening a grocery store across from Northside Liquor. The store won't just be limited to Mexico-specific food items however. Villegas said she also intends to stock items from Guatemala, El Salvador and other Latin American countries.
Like the restaurant itself, Villegas wants the grocery store to feel cozy. She wants it to feel like the taquerias in the Rio Grande Valley where the clientele is equal parts construction worker and dressed-up businessperson and both are welcome. She wants it to be a sort of standard-bearer.
"Being that we're so far from the border, if you don't travel you don't know what it is. In Iowa, it's pretty unique to have these places that people can relate to. It's cultural and educating for other people as well."
What a Globe Gazette News+ membership can do for you:
A deeper examination of local issues than you'll find anywhere else.
Two products in one – not everything that's in the print edition of the Globe Gazette is on our website, and not everything on our website is in the print edition.
Access to newspapers.com archives dating back two years.
The ability to carry your local news with you and receive alerts instantly as news unfolds.
Advertising that frequently gets you deals you won't find anywhere else.
Jared McNett covers local government for the Globe Gazette. You can reach him at [email protected] or by phone at 641-421-0527. Follow Jared on Twitter at @TwoHeadedBoy98.
With a weekly newsletter looking back at local history.
Source: Thanks https://globegazette.com/business/mason-citys-lone-north-end-mexican-restaurant-likes-to-keep-it-local/article_494f3e66-c674-54a8-be14-c9b8588e58cd.html