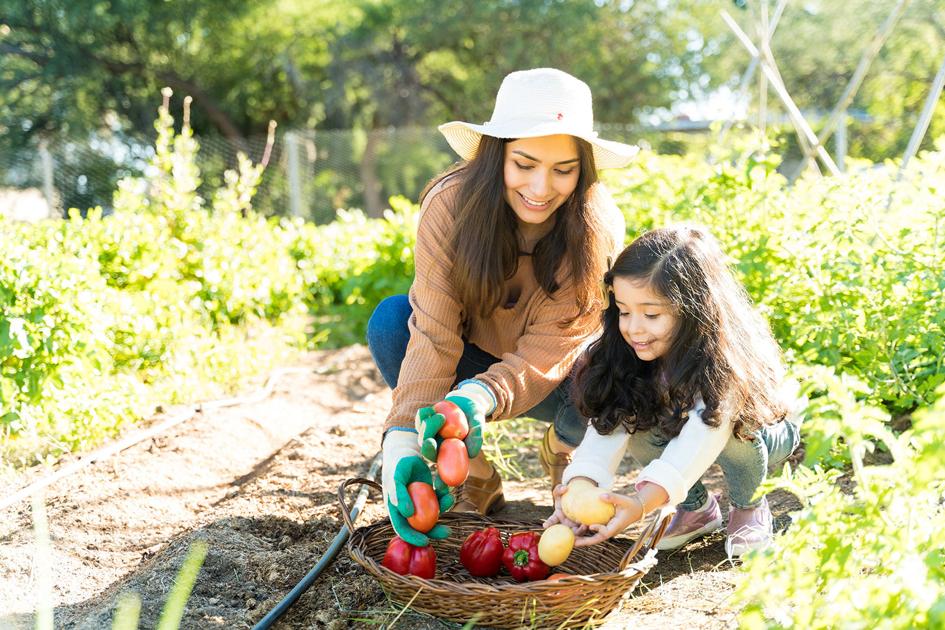 Gardening burns calories, strengthens immunity, relieves stress and can have an uplifting effect on your mood. If you're looking for a way to stay positive during the pandemic, consider planting a resiliency garden.
Growing food in uncertain times
As concerns about food security and pricing rise, many people are becoming more interested in gardening as a way to supplement what they buy at the grocery store. Though you probably won't be able to grow everything you eat, getting some of it from your own backyard can make you more self-sufficient.
In addition, gardening has been shown to have therapeutic value that can offer relief. The combination of mild exercise and exposure to nature and sunlight can lower blood pressure and increase your level of serotonin (the "feel-good" chemical produced in your brain). What's more, many studies indicate that exposure to biodiverse green spaces is associated with less depression, anxiety and stress.
A tradition with historical roots
The concept of the resiliency garden is inspired by campaigns launched in several countries during World War I and II. While soldiers fought on the frontlines, governments encouraged their citizens to plant victory gardens in their backyards and in public parks.
The purpose of growing fruits and vegetables was to prevent a food shortage, but also to boost morale on the home front. Although the coronavirus pandemic is a very different kind of global crisis, planting a garden may prove to be just as empowering.
Getting started
Growing your own food is easier than you think. All you need is some seeds (or seedlings), decent soil (either in a garden or containers) and plenty of sunlight (at least six to eight hours).
To avoid becoming overwhelmed, it's a good idea to start small. Try to only grow what you and your family will eat, and opt for foods you already like. Staggering your plantings can allow you to harvest the same crop at different times.
Remember, the main thing you'll need to do is water, weed and feed your plants throughout the growing season. Even if you don't think you have a green thumb, you can do it. Happy growing!
Source: Thanks https://www.themountaineer.com/life/health/growing-your-own-food-resiliency-gardens-during-covid-19/article_ae160e3a-c140-11ea-a7ea-6327973a24cf.html