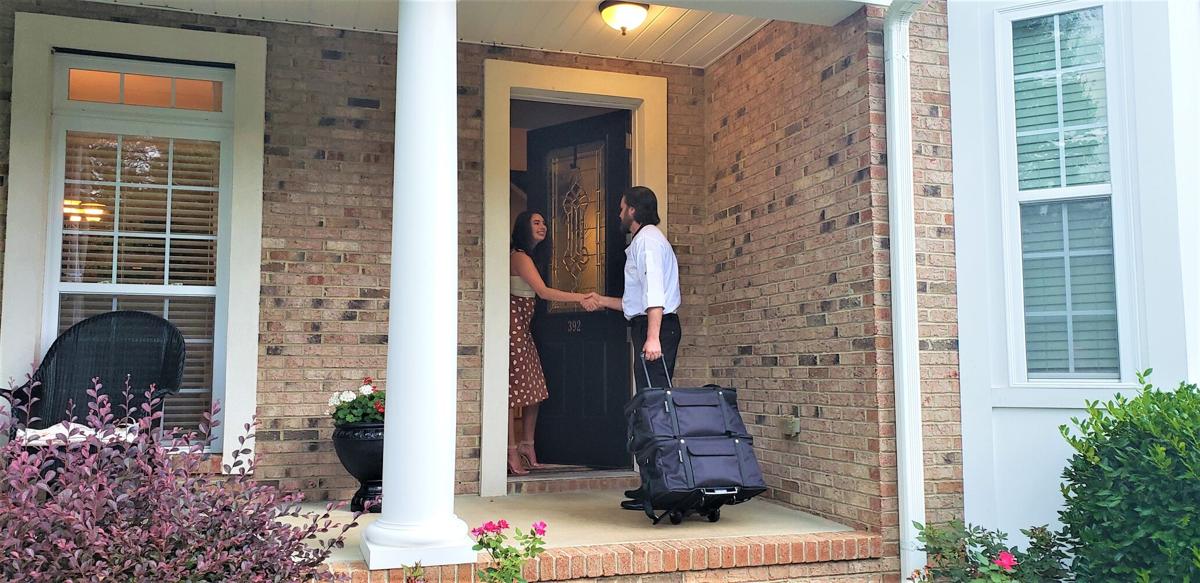 Restaurants have been struck by the COVID-19 pandemic, leaving many chefs with significantly less work and some unemployed.
Once many business closures became mandatory in early March, Nick Yaggie, an employee at the University of South Carolina athletics department teamed up with a friend to create a concept that could keep chefs working in a safe and smaller setting.
"A lot of our friends in the food industry were let go or fired and we noticed there were a lot of chefs whose hours were cut short," Yaggie said. "There were also a lot of people who wanted to go out to eat but couldn't because they were nervous, or restaurants were closed."
Yaggie and his business partner began PrivaChef, a service that allows chefs to work from the homes of their clients. Chefs are hired through the PrivaChef website to serve dinner parties of up to eight guests.
"We have different levels of chefs and each chef creates their own menus," Yaggie said. He explained the process, saying that once the chef has been booked, he/she creates a menu for the dinner party and goes into the host's home to prepare the meal.
Each party is served a four-course meal including an appetizer shared by the whole party, a shared soup or salad course, followed by an entrée. Each guest has the option to choose their own entrée from the chef's menu. The final course is dessert and the party can choose up to two desserts to share.
Preparation for a PrivaChef party requires little to no prep-work for the host. The chef brings along all necessary ingredients and cookware, and the host is only required to provide plates and silverware. "Part of my job is to go into the chefs store and the farmers market," Yaggie said. "We have a prep kitchen where we keep all of the ingredients and we package the ingredients in a cooler and deliver them to the chef's house, so they have it ready for the party."
Guests make little to no contact with the chefs during the parties, to help ensure safe social distancing. "While party is eating entrées, the chef will clean all of their supplies," he said. "The chef is out of the door while everyone is eating dessert."
Yaggie said in the four short months of operating PrivaChef, the community response has been very warm. He and his business partner hope to expand their services to offer meals outside of dinner, especially brunch options.
PrivaChef chefs are required to have an extensive background in culinary arts and must prepare a menu for a mock dinner party to test their skills upon applying.
A mobile app will be released in the near future for party hosts to book with ease from their mobile devices. Those interested in hosting a dinner party can visit PrivaChef's website to book online or via phone.
Source: Thanks https://www.coladaily.com/business/personal-chef-service-created-amid-pandemic-to-assist-unemployed-local-chefs/article_c747ccb0-ca30-11ea-935b-cfef583a8749.html