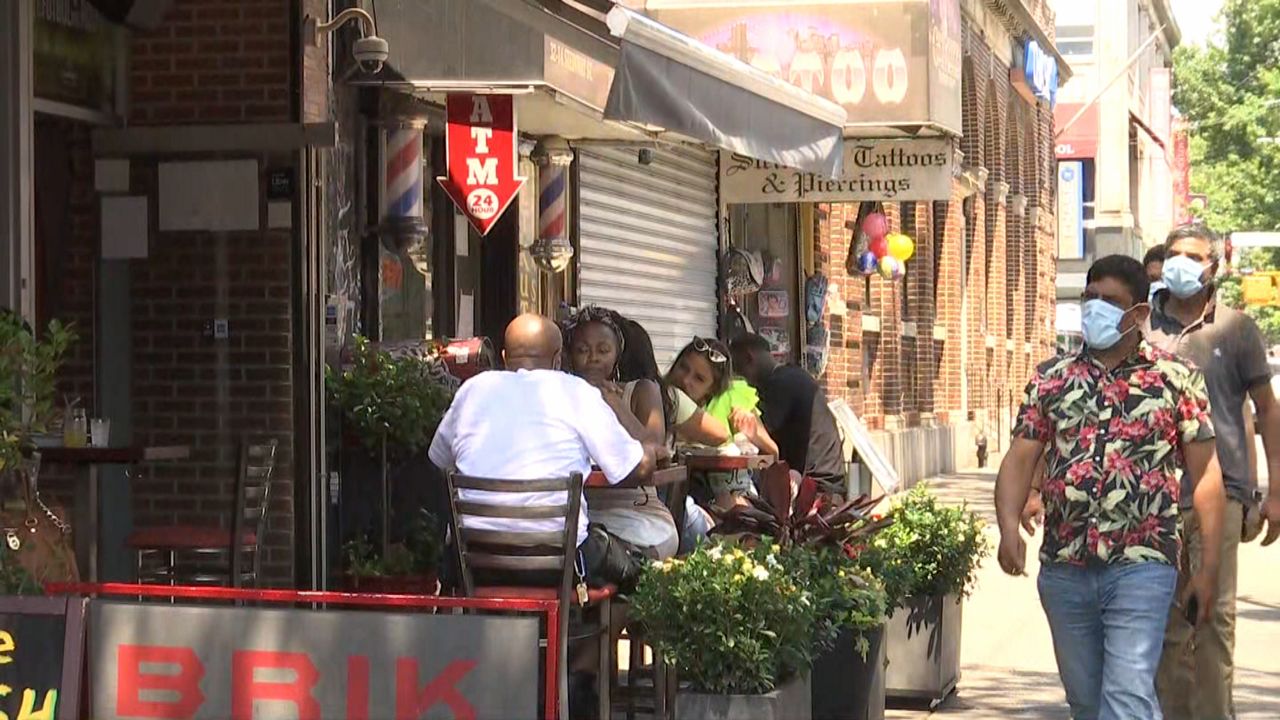 Just hours after the city banned outdoor dining at BRIK Astoria, the restaurant and bar was serving mimosas to patrons.
On Saturday night, sheriff deputies served the packed restaurant with a commissioner's order for noncompliance of social-distancing rules, barring them from serving outdoors for a week. Despite this ban, we spotted the brunch crowd and staff carrying on as if nothing happened.
"After certain restrictions started loosening up, people took it as 'let's have Mardi Gras here on Steinway,' with face masks off," said Jesse Cerrotti, an Astoria resident.
He said the Astoria neighborhood has been attracting larger crowds of revelers looking to party despite the pandemic.
Several Viral videos have popped up, showing the crowded bars and restaurants in the area.
On Saturday night, sheriff deputies were out distributing 5,000 masks along Steinway Street and Broadway. By the next morning, there was trash piled on the sidewalks. Some residents say they've had enough.
"Never before, the last five weeks have been really strange for us Astorians and it's just getting more ridiculous," said one local.
A group of neighbors was so upset by what they saw in the videos, they decided to clean up the community themselves.
"Something needs to change," said volunteer Kate Peterson. "The businesses need to step up, but the city needs the plan."
She said the recent cuts in trash pick-ups by the Department of Sanitation due to low funds doesn't help. Terrence Cullen, is a spokesman for the local city councilman, is urging residents to hold businesses that are in violation accountable.
We spoke to one business owner off camera who said he is disappointed with the negative attention this is bringing to neighborhood because ​most of the bar owners here are following the rules, but he knows of a few simply don't want to.
Source: Thanks https://www.ny1.com/nyc/all-boroughs/news/2020/07/19/queens-restaurant-defies-city-s-orders-to-stop-outdoor-dining